In today's article, we would like to present you with a few of the best tools when it comes to domain names for your website. Since there are so many, sometimes it is hard to find a tool that really serves its purpose. For that reason, it is helpful to an article to guide you through your search for a good tool.
Before naming our top choices, we would like to mention the importance of an SSL certificate for your domain. SSL stands for secure sockets layer. It is sort of an additional security measure for your site, the browser, and visitors.
That way, the connection between every side is safe. This is very important for your site because it protects you from any possible attacks from other hackers you might face.
If you are ready, let's start by presenting our top choices.
1. WP force SSL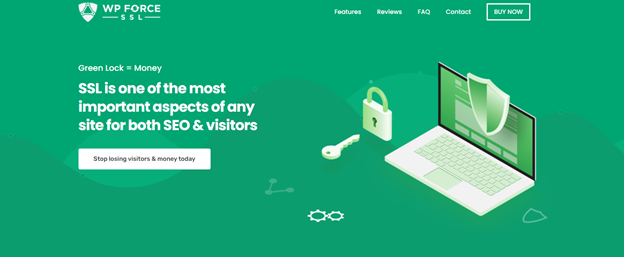 WP force SSL is the best tool for SSL management on the market. It works great with all other themes and tools, so you do not have to worry about compatibility. It will deal with any problems you might have regarding your SSL certificate.
The tool also allows you full-time monitoring of your certificate and site, so if anything happens that the tool recognizes as dangerous, you will be immediately notified. It also keeps track of your certificate's expiry dates, so you do not spend a day without being secured.
However, the most significant feature it offers is the Content Scanner. And it does just what its name says, checking any kind of errors that are affecting your SEO. It is straightforward to use and find your way around.
Plus, WP force SSL's support system is excellent and will help you with any problem you might have regarding the tool. It offers two price plans costing $99 and $199, differing mainly based on the number of site licenses they offer.
2. Lean Domain Search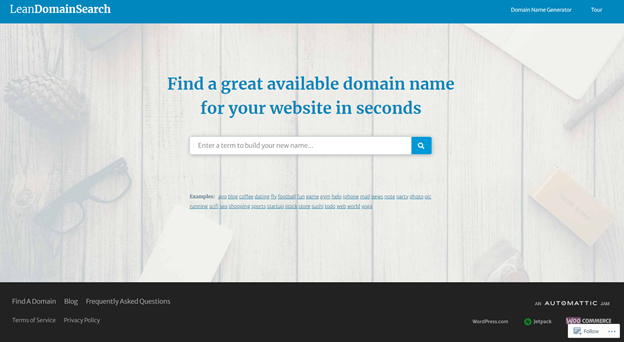 Lean Domain Search is one of the most popular tools for finding great domain names for your site. It is great because all you have to do is type in a single word related to your site's content, and the tool will list out all of the possible names you can use.
You can even filter the searches (by length, alphabetically, time, and popularity), finding the perfect one for your site. You do not have to worry about losing a name you liked because the tool allows you to preview your search history.
3. Bust a Name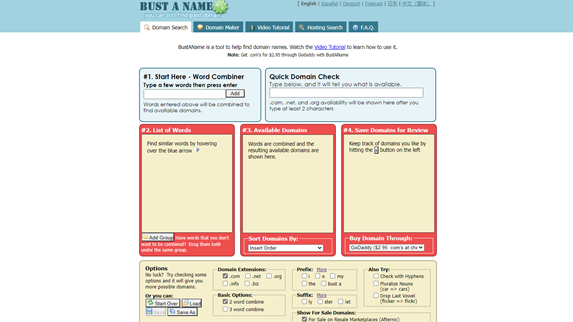 Bust a Name is another excellent tool for helping you find your perfect domain name. The numerous menus below the search bar offer you to choose options like which domain extension you would like to use, the option of adding a prefix and suffix, and much more.
It really does allow you to be creative and find the most you can with your ideas. You can even save domains that you like for later on for you to consider. Plus, a video tutorial on how to use it is available on the site.
4. NameStall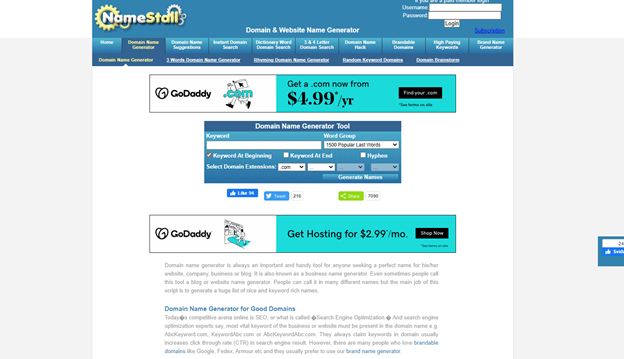 NameStall is another excellent tool for you to consider using while searching for your perfect domain name. It works similarly to the previous ones. All you have to do is type in a word relevant to your site, and the tool offers you some possible results.
It is effortless to use since all you have to do is type in a name. It even gives you relevant words to the word you are searching for in hopes of finding the perfect one to use on your site.
5. Panabee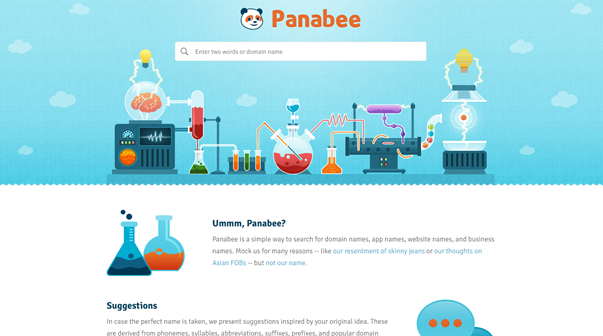 Panabee is definitely the cutest tool of the ones we have named. It works the same way as the ones we have mentioned before.
You type in a word relevant to your site, and the tool gives you all of the possible domain names you can use. It is used by tons of people worldwide, and you do not have to worry about the tool stealing domains. It is definitely worth paying a visit.
Conclusion
Have a good and easily remembered domain name that stands out from the crowd. Using all of these tools will definitely give you tons of options and results, but you want to make sure you do not get overwhelmed and choose something you do not wish to.
We hope that we have given you at least one good option that you will use, and we also hope you have found all of the information and answers to the questions you came looking for.