Using default WordPress menus can sometimes be a limiting factor for your perfect design of the website. The default menus aren't too bad. They do their jobs great. Sometimes though, you just want something that better fits your vision and overall design of the website. Besides that, menu plugins often offer more than just their design.
In this article, I've prepared for you six great picks for adding a bit more style and functionality to your WordPress menus. All of the mentioned WordPress plugins integrate perfectly with any WordPress design, with some being more focused on design and others on responsiveness and overall functionality.
With an extra plugin for your menu, you can add more features and better responsiveness on different screen sizes. The templates included also make it easy even for beginners to fit them right into the website easily.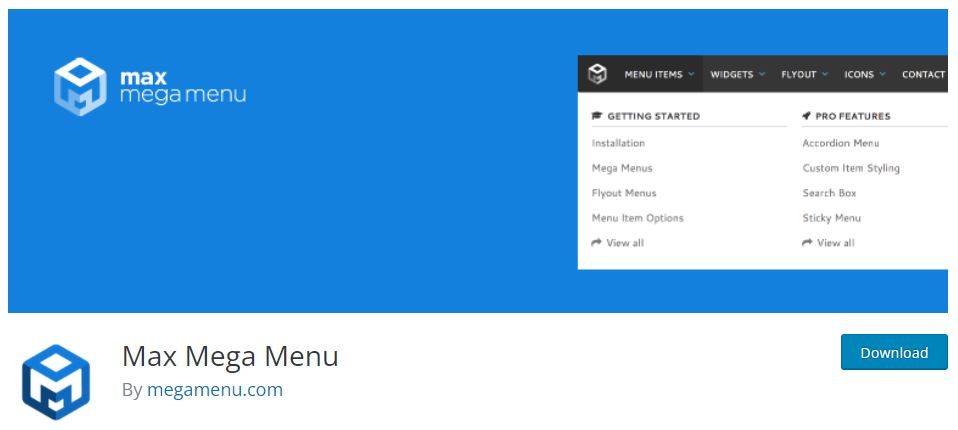 Max Mega Menu is an excellent choice for any beginner who wants to add a mega menu to his website. Mega menus help you create more extensive menus with more options than the default WordPress menu.
The paid version for this plugin allows you to adjust the menu even more to your liking by adding different icons, fonts, etc. If you merely require a fully functional menu, the free edition of this plugin is the way to go.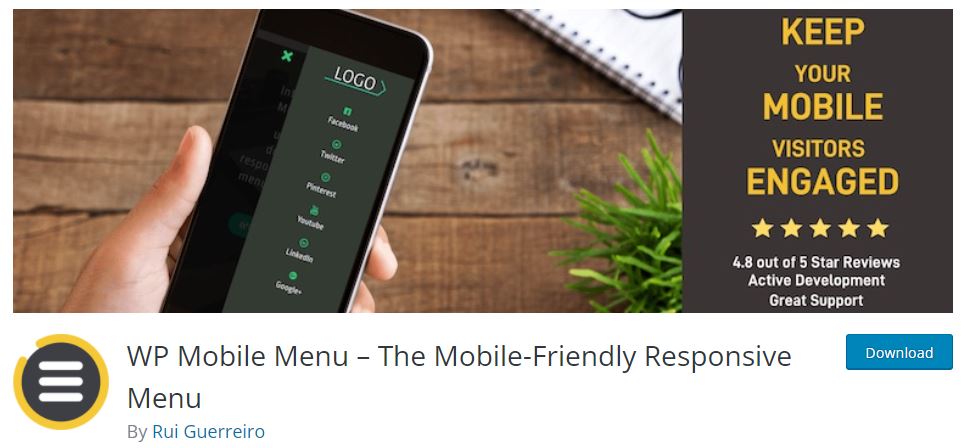 WP Mobile Menu is a menu plugin designed with responsiveness in mind. It's perfectly responsive to any display size. No matter if your visitors are on the phone or PC, your WordPress website will look flawless.
With the free version, you can add background images to your menus, add logos, google fonts, etc. The premium version offers many more features that may just be worth it. With awesome icons (including animated ones), your website can truly stand out. This plugin may just fit all your design needs.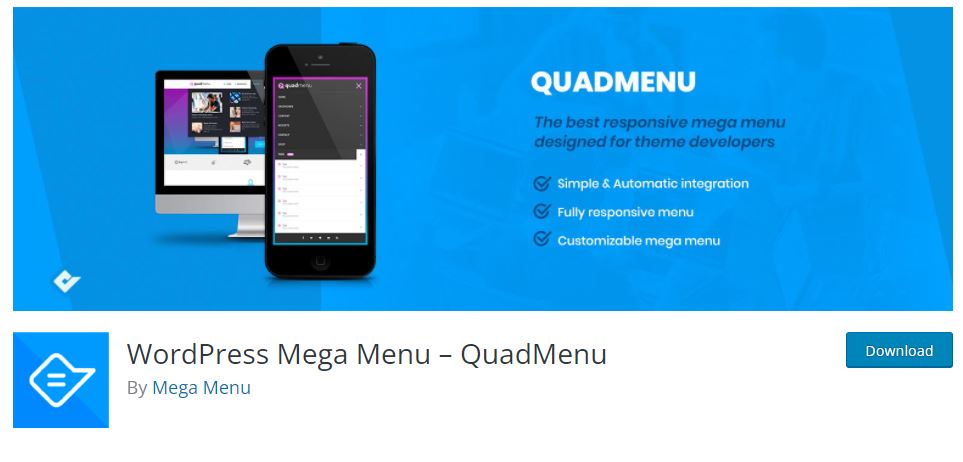 This plugin was primarily created for theme developers. It's a strong plugin with a variety of menu designs. Also, the plugin is entirely responsive, with a drag-and-drop editor as its standout feature.
Using the built-in drag-and-drop editor, you can customize the menu to fit all of your needs. It does have a free version, but if you specialize in theme development, it may be worth picking up the premium version.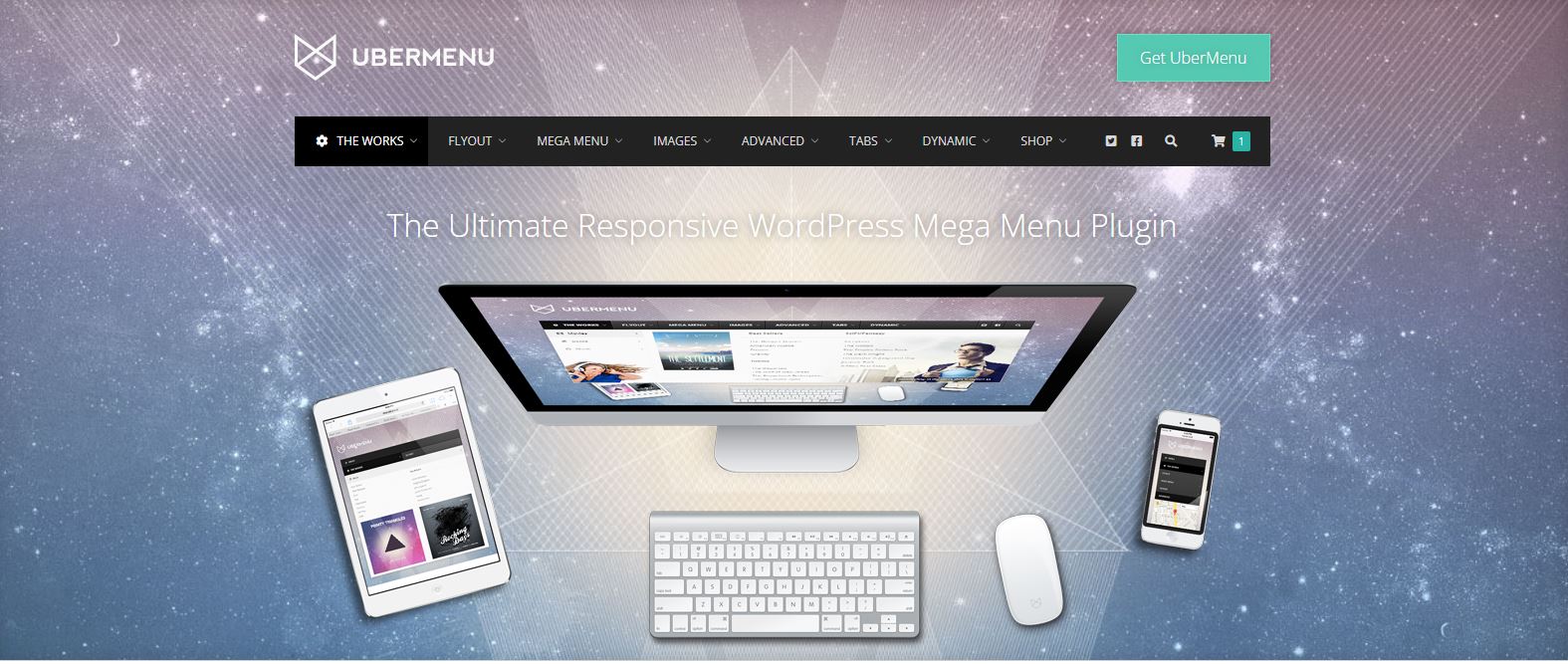 UberMenu is a fully responsive, fully customizable mega menu plugin. Using this premium plugin, you can edit every detail of your menu to your liking. If you're proficient in CSS, you can help yourself out in designing using CSS. One of the most feature-rich menu plugins is available, but it doesn't have a free version.
The yearly subscription for this plugin is $20, so it's still considered relatively cheap.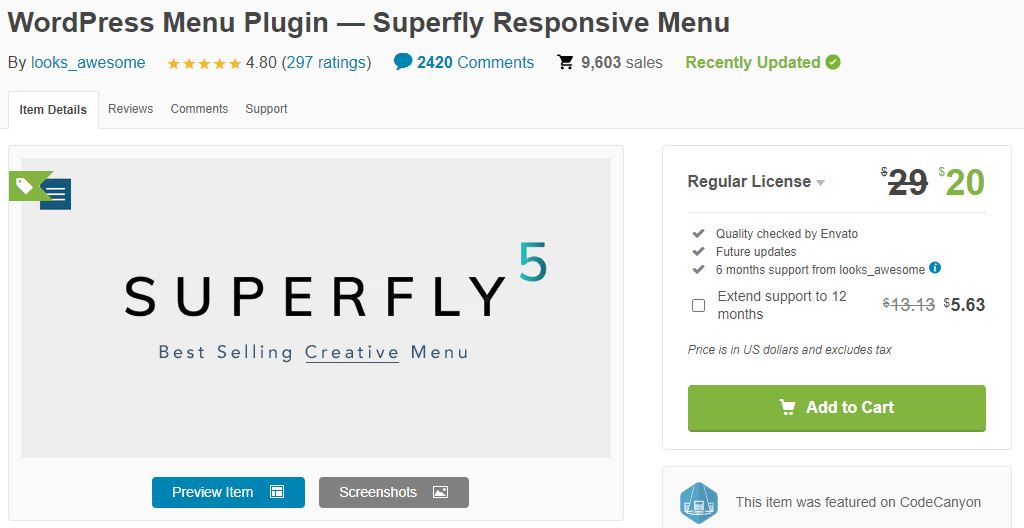 Superfly plugin is designed with space efficiency in mind. It offers a few menu styles that help you save space on your website. The plugin helps the user navigate easily through your website. It can be used even as an extra to another menu plugin. An icon is set, and when you click/hover on it, the menu appears.
The visuals on this plugin are stunning. If you opt for a minimalistic design of your website, this is a must-have. It just makes the website look so clean, especially if everything is well designed. The only downside is that there isn't a free version available.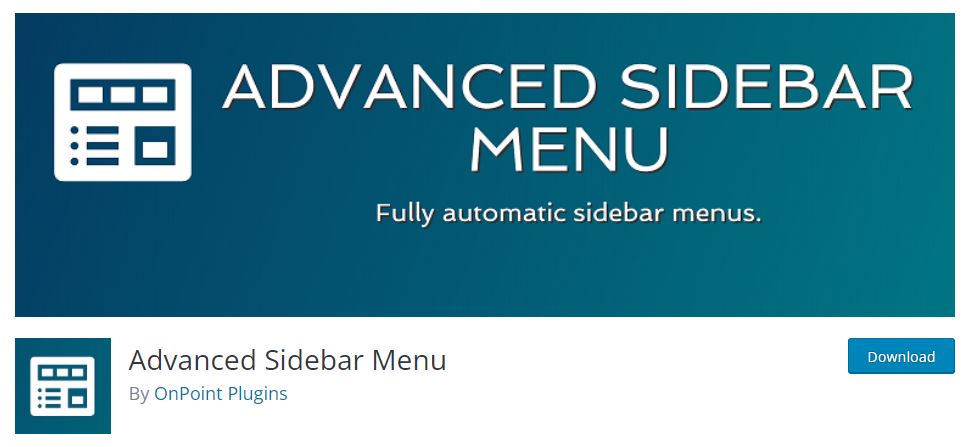 Here is another plugin perfect for a minimalistic WordPress theme design. It's fast, responsive, and clean. But it also offers a surprising amount of features. If you want something that perfectly fits your website and looks clean overall, this is it.
A free version is available to test out, with the premium version offering quite a bit more features.
Conclusion
WordPress offers a default, free menu option for all of its users. But for specific designs, that menu can be a bit limiting. Having a menu plugin allows you to fit the menu a lot more neatly with your design.
With a menu plugin, you also get more features and tools for your website navigation. Most also look way better on different screen sizes than the default option.
Out of the six plugins mentioned, most have free versions. You can try to add them to your website and see for yourself how much of a difference they make before investing in the premium versions.