Since the pandemic started, many of us have been forced to work from home. While this does have its benefits, it also has a bunch of downsides. One of them is the lack of face-to-face communication.
Besides helping relieve stress, this type of communication in the workplace was one of the main ways to pass information and knowledge as well as complete the meeting agenda. To mitigate this lack of communication and in order to lessen the number of emails that need to be sent, many organizations have decided to create knowledge bases alongside their project management solutions.
Also, organizations should have secure hosting and a platform for creating and managing websites. With WPMU DEV's platform, you can get all that in one place. Check their plans here and get 20% off.
Now, let's represent some services for knowledge management systems because having them is always a big plus. To help you start on the right track, we created a list of the top 6 SaaS solutions for knowledge management.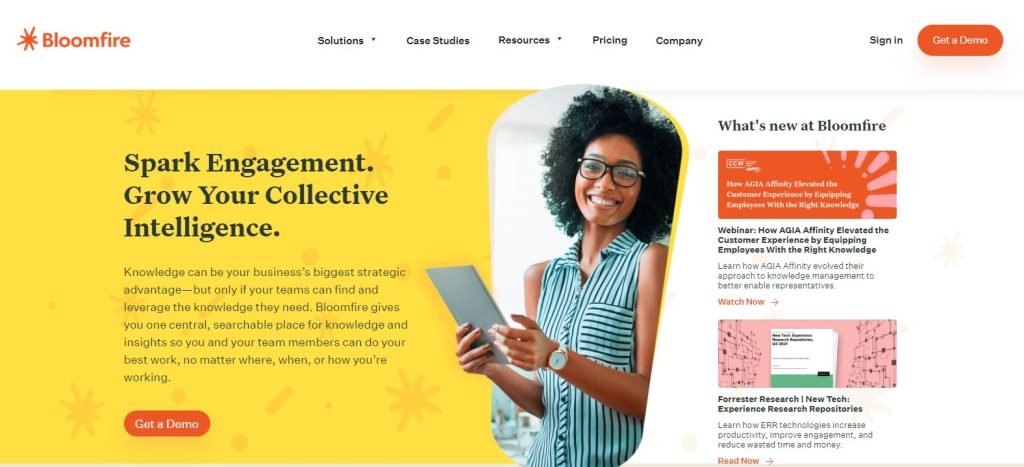 We have Bloomfire, a state-of-the-art knowledge management solution to kick things off. Besides knowledge sharing, they also offer customer support and customer insight solutions, making them a great pick if you want to kill multiple birds with one stone.
With a modern and easy-to-navigate interface Bloomfire makes navigation and finding certain pieces of information a breeze. This tool also has systems that prevent information loss, making it a safe and reliable option for all teams. Features such as deep search, searchable Q&A, AI-generated tags, and rich publishing options are just the tip of the iceberg when it comes to this tool.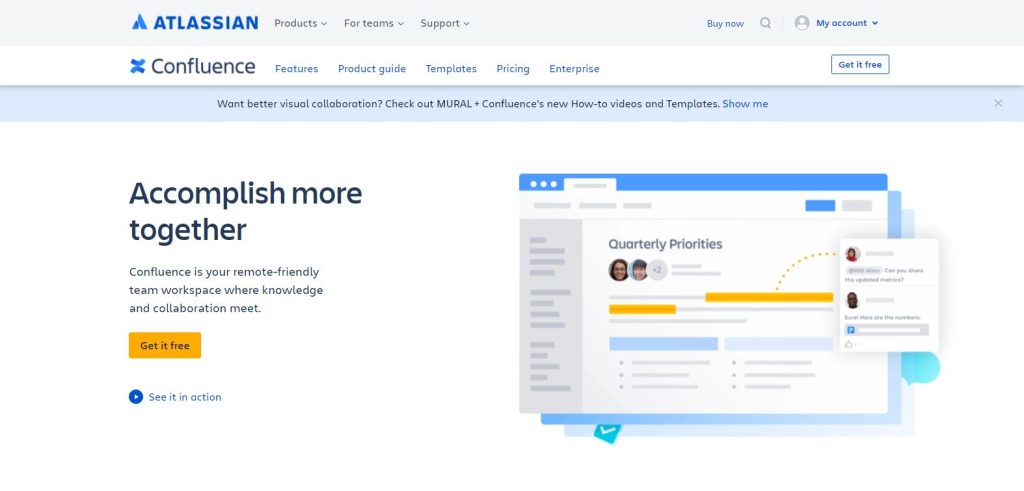 If you like the idea of Bloomfire but don't quite fancy it for whatever reason, make sure to check out Confluence. Developed by Atlassian, a firm that has multiple software under its belt, you can be sure that Confluence will be a piece of quality software.
The tool takes a more visual approach to sort your data, either putting it into "Pages" or "Spaces," which makes navigating the system intuitive. Additional features such as an advanced search tool coupled with a page tree ensure that you can always find what you are looking for in a matter of minutes.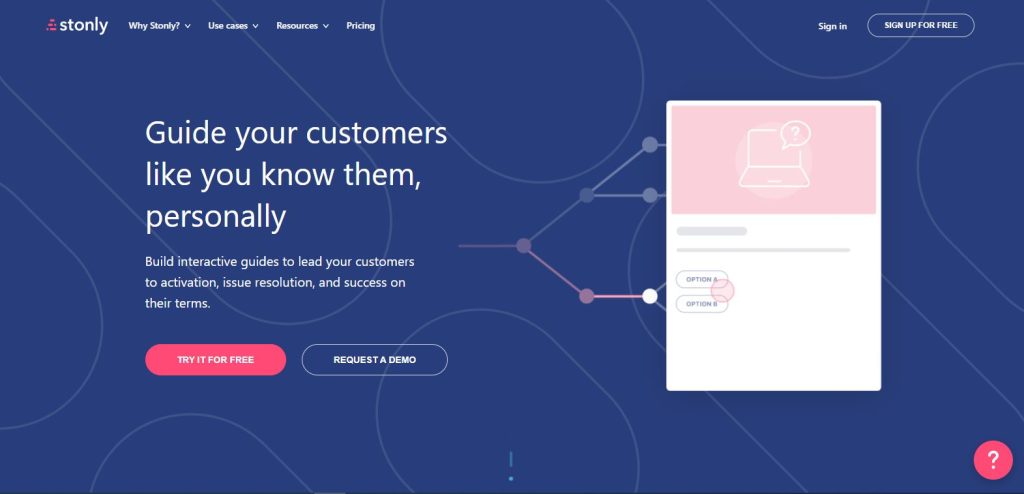 With its competitive price point and focus on smaller up-and-coming businesses, Stonly might prove to be the perfect fit for your startup. It only takes a few minutes to build a custom knowledge base widget. Unlike the other tools we've mentioned, Stonly is a cross between an internal knowledge base and one that your consumers can access.
This application offers a variety of capabilities, including robust analytics, a changelog, extensive search engines, and multimedia content support, to name a few.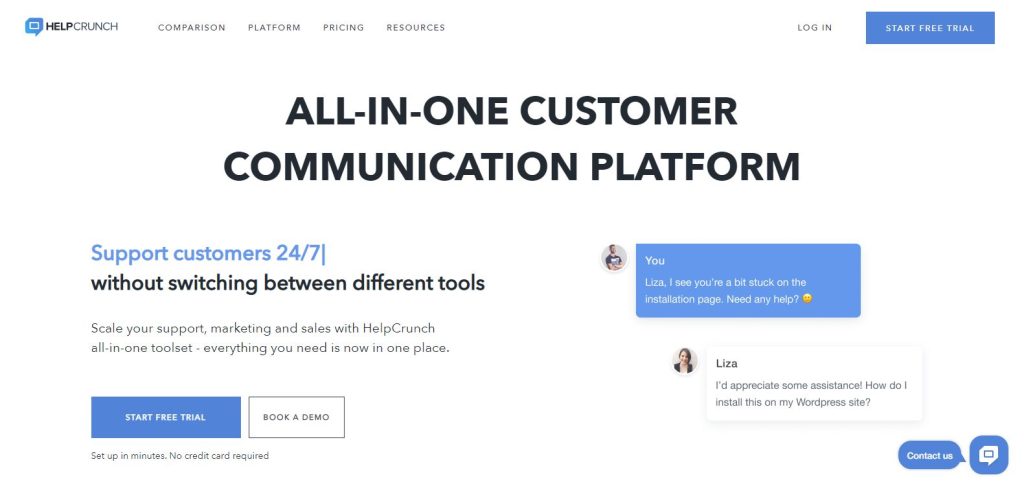 HelpCrunch is here to help you create an external knowledge base specifically designed to help cater to your customer's needs. The tool is known as an all-in-one customer communication platform. This software does it all. Features such as a live chat, email marketing tools, pop-up creation, auto-replies, help desk tools, and the ability to create a knowledge base all come bundled with this tool.
When it comes to creating a knowledge base, HelpCrunch takes the standard approach, allowing you to create a functional and fast knowledge base without bells and whistles, both it's upside and downside.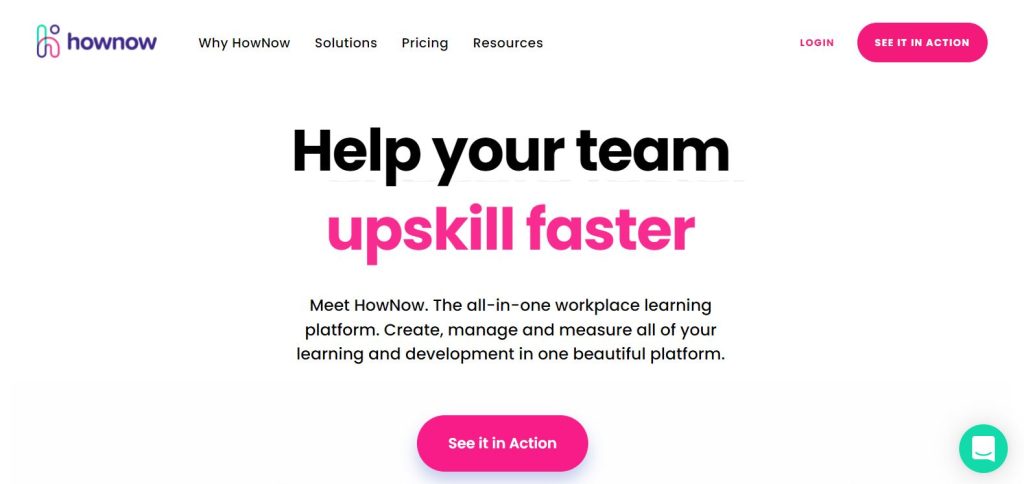 One more software on our list is HowNow. What makes HowNow a unique knowledge base is its focus on creating a system which doubles as employee training and as a well of practical knowledge which you can check up if you forget something.
By taking this approach, HowNow makes onboarding and knowledge sharing faster. HowNow is the perfect tool for getting your workers up to speed with easy integration capabilities and a no-fuss installation.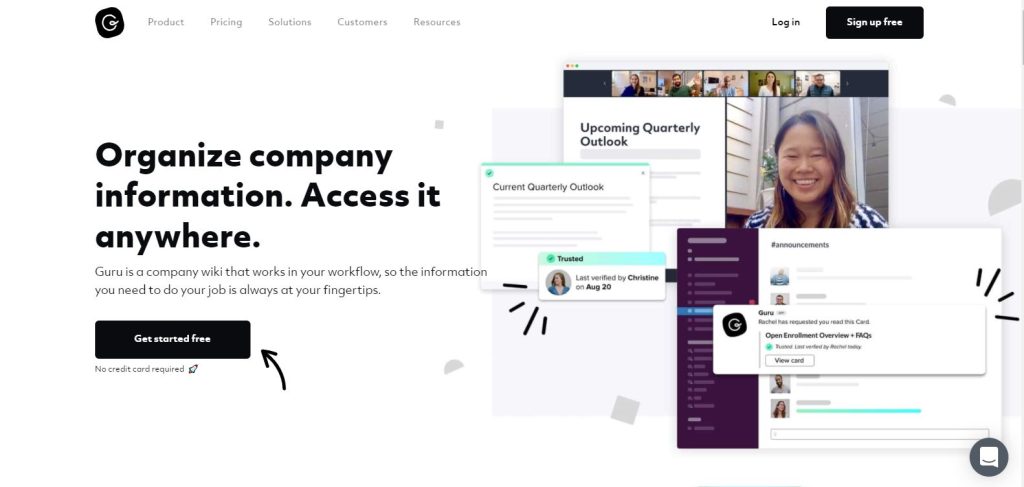 Guru is the last conventional knowledge management system that we will mention. By focusing on ease of use and flexibility, Guru is a tool that is easy to integrate into your preexisting workflow.
Not only is it able to integrate with a lot of different software. It also has a browser extension that lets you take your work everywhere. Equipped with all of the standard features that you might expect from software such as this, Guru gets the job done.
In Conclusion
While there are a lot of services out there that claim to be the best at what they do, it mostly comes down to personal preference. So, I advise you to check out all of the services mentioned in this article first, and if you find that none are to your liking, at least you will have a baseline of knowledge, allowing you to find better what you are genuinely looking for. In any event, we hope this brief post was helpful to you somehow.