Do you know that automation tools can link your social media and email accounts, cloud storage, and more and do tasks for you automatically?
Social media posting plugins are powerful tools that allow you to create rich content to engage your target audience.
Another powerful tool that offers reliable hosting and a place for creating sites in one is the WPMU DEV platform. You can check their plans here and get a 20% off.
There are many applications, services, and tools that can help you plan your posts and will publish them for you. Here are a few that can help you save time and make your online life easier.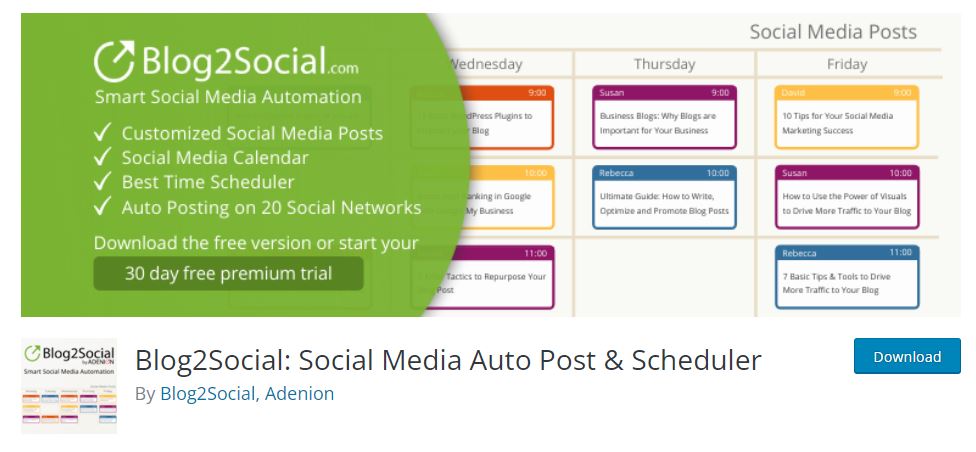 With Blog2Social, at the same time, you can share your posts and pages on Twitter, Facebook, LinkedIn, XING, VK, Pinterest, Reddit, Medium, Tumblr, Flickr, Diigo, and Bloglovin. Personalize your social network postings with personal remarks, hashtags, usernames, and emoticons, as well as a photo or dynamic GIF.
You may even republish your post on Tumblr or Medium by editing the whole HTML markup. With this plugin, old posts can also be quickly re-posted. Make a draft of your social media posts to have them ready to go. You can also share other people's links and posts.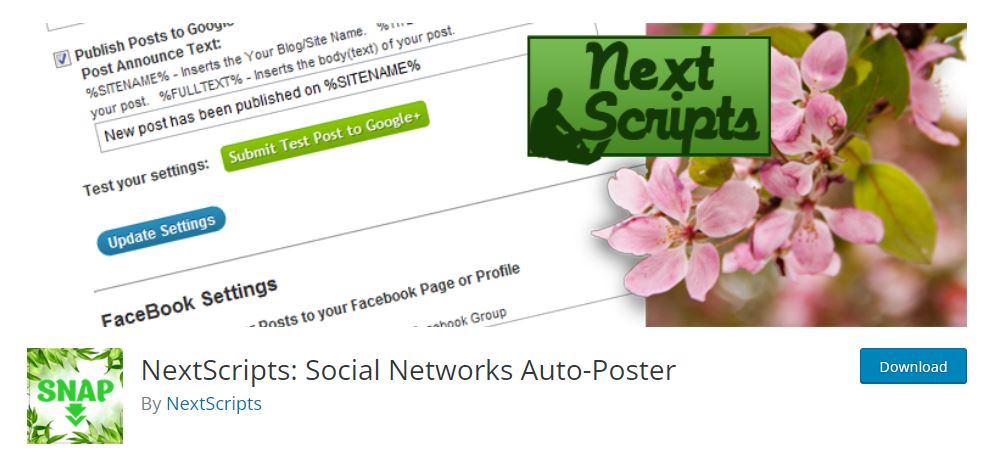 NextScripts automatically publishes blog entries on Facebook, Twitter, Google+, Blogger, Tumblr, Flickr, and LinkedIn. Simply create a new post, and it will be published to all of your configured social networks, either as is or as a professionally organized announcement with a backlink.
You may reach the largest possible audience by informing all of your friends, readers, and followers about your new article. Profiles, company pages, community pages, groups, and other types of pages are all supported by this plugin. You can completely customize your messages to meet the needs of any network.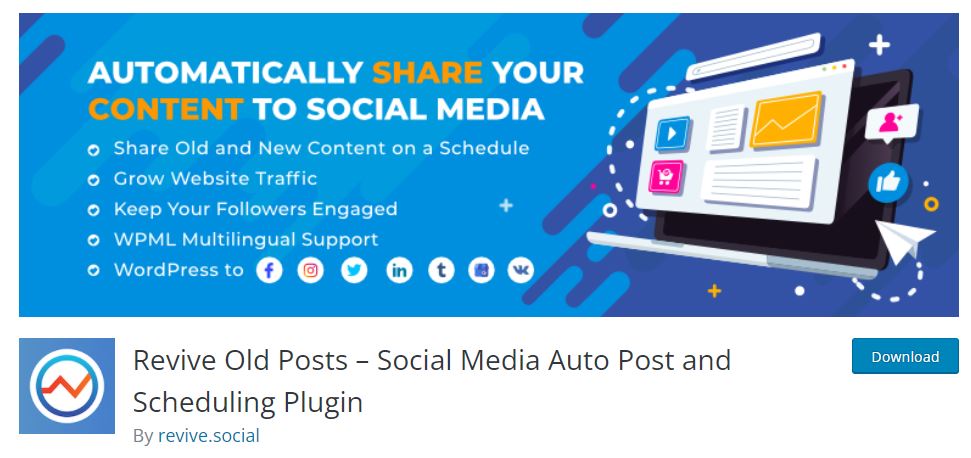 Revive Old Posts is a must-have plugin for WordPress that enables website administrators to improve traffic flow, expand social media followers, and retain existing followers interested. You can immediately upload content from WordPress blog to social platforms such as Facebook, Twitter, LinkedIn, and others.
Integrating social media automation capability to WordPress can operate as all of the following in one. It may be used for a variety of purposes and can help a variety of blogs and websites increase their social media traffic. You may create a timetable for how often you'd like your older and newer content to be shared on social media using this plugin, which is an entirely free function.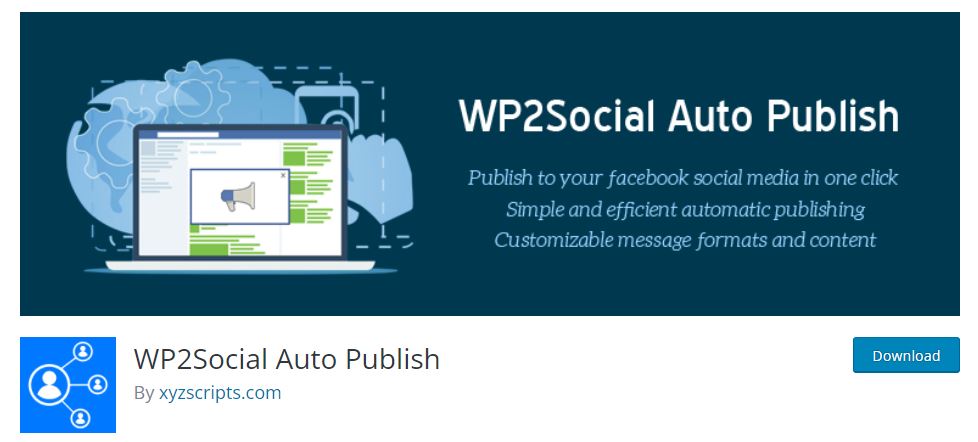 WP2Social Auto Publish automatically allows you to publish content from your WordPress website to Facebook. Your posts can be sent to Facebook as a basic text message, a text message with a photo, or a link to your blog. The plugin allows you to filter posts by custom post kinds and categories.
Activate the plugin in the plugins section of the admin panel. The WP2Social Auto Publish menu allows you to customize the settings. After you've completed these steps, your posts should be published automatically based on your filter settings.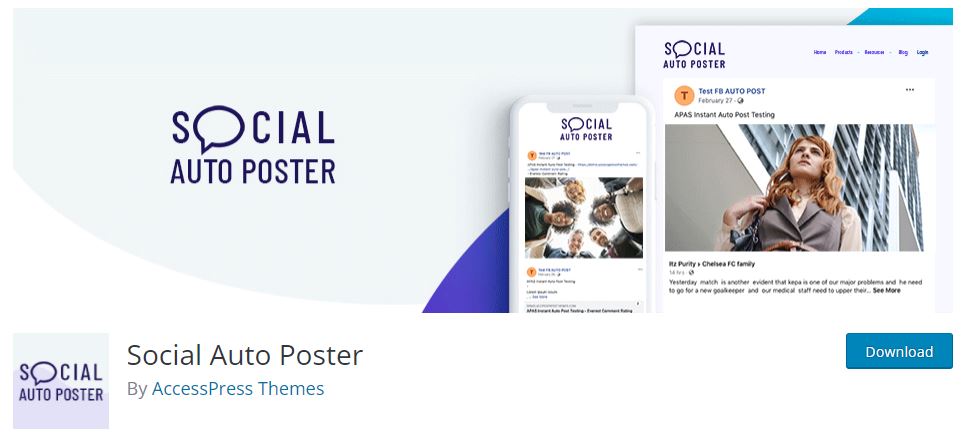 The free WordPress plugin Social Auto Poster automatically posts to your Facebook page. As soon as you hit the publish button on your site, you could use it to publish your site's articles, pages, and custom post kinds to your Facebook profile and fan pages.
Extremely simple to configure and set up, with all necessary step-by-step instructions on the plugin tools menu. You can publish to your Facebook profile and fan pages automatically, as well as auto-post new posts and create custom post types. Filtering of auto-posts based on post kinds and taxonomies. You can enable auto-publishing for specific post types or categories.
There are logs accessible to trace all of your auto-posts to different accounts. You have the option of sending a basic text message or sharing a blog post. You won't need to go into the plugin settings to disable Auto Post.
Conclusion
These are some of the best WordPress plugins for auto-posting on social media. They will help you stay present online and save you time.