Top 5 Plugins for Better WordPress Security [Tools for Protecting Your Website Against Cyber-attacks]
When talking about online security and website security in general, it is important to enforce protective measures and protocols that protect your presence and website from cyber threats. WordPress is generally secure if all security measures and best practices are taken seriously and implemented in the right way.
Since many publishers do not take security seriously, many cyber-attacks are directed and executed against WordPress CMS-powered websites. Precisely 9 out of 10 cyber-attacks were targeted at WordPress sites, as concluded by the 2019 Website Threat Research Report. The most basic steps publishers can take to keep their sites secure are updating WordPress regularly and keeping up with the latest versions.
Aside from this, additional measures will keep websites secure. These measures include using strong passwords for logins along with two-factor authentication, installing security plugins, enabling SSL, hosting with a secure provider, etc.
The following WordPress plugins will help publishers keep track of all these measures and keep websites secure.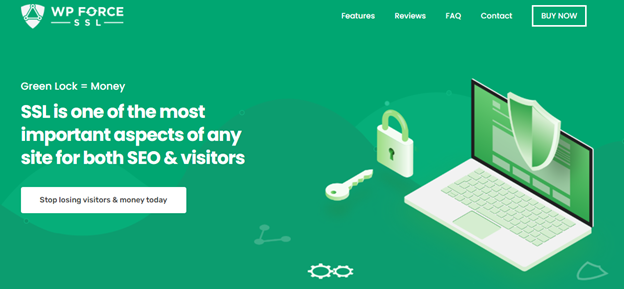 WP Force SSL is one of the highest-rated security plugins with the most useful features. This plugin actively redirects insecure HTTP to secure HTTPS traffics while also fixing SSL-related issues.
The plugin setup is automatic and is triggered by the plugin activation. The HTTP migration will be performed both with your existing SSL certificate or with a new one. These useful features include a unified dashboard that controls your purchases, licenses, websites, and SSL monitors from a single location which saves time and helps manage all information, especially if you have multiple sites and clients.
Content scanner provided by the plugin checks for mixed content by quickly scanning the entire website and providing results for you to manually fix those content errors. As mentioned above, SSL Monitor is another great feature that helps keep track of certificates by monitoring 50 possible errors on your websites.
If there are any errors present, users are notified via email about them. Other features include White Label mode, rebranding, keyless activation, etc.
The free version of the plugin comes with limited functionality, and the pro version with all the features starts at $59 for a lifetime license.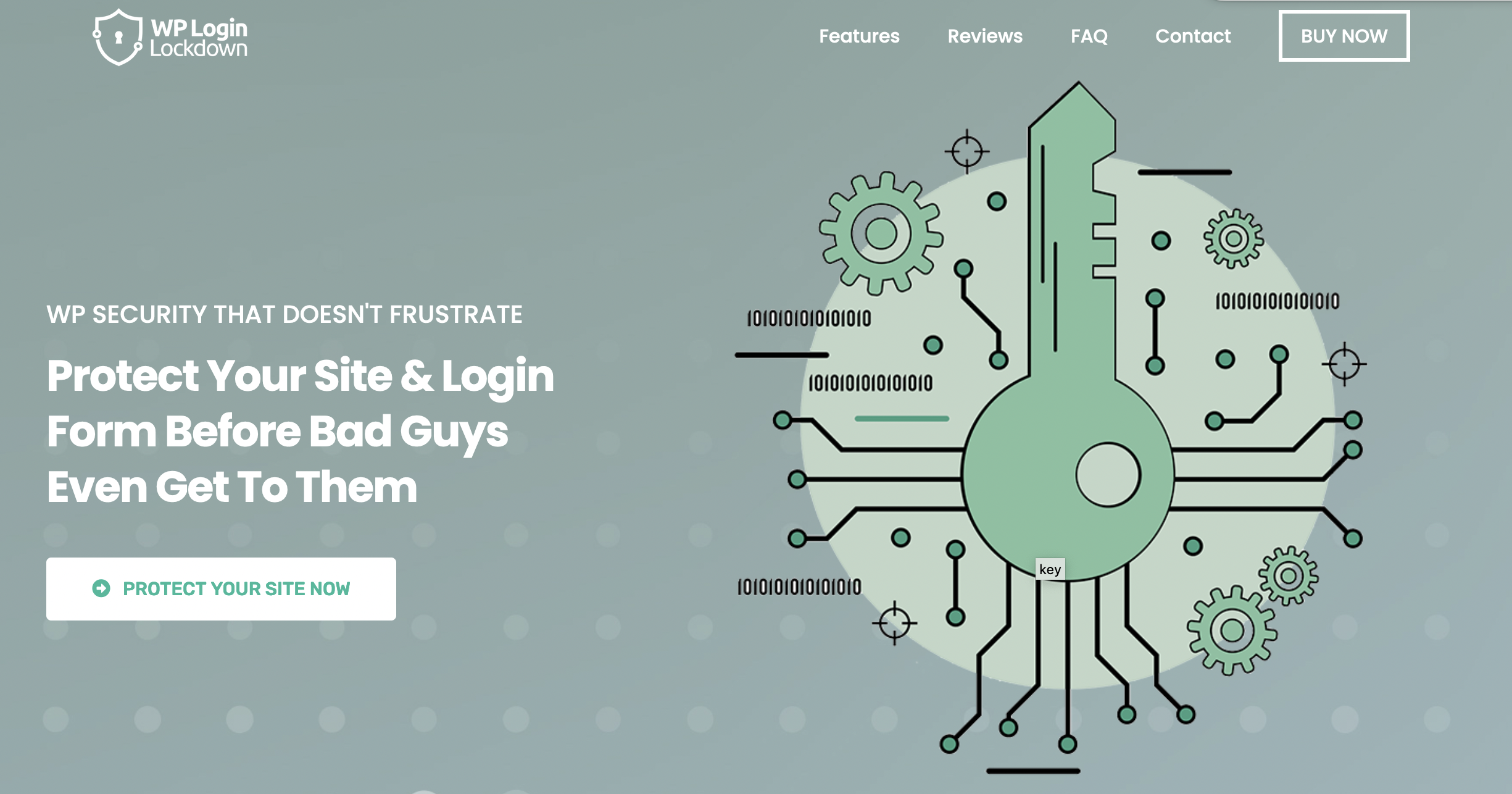 WP Login LockDown is a plugin that is designed to ensure the security of your WordPress site. Its setup is effortless – users only need to adjust a few settings, and the plugin takes care of the rest.
The Cloud Blacklists function enables you to maintain blacklists and whitelists across all of your managed sites with a single click. The plugin also provides bot protection that automatically blocks bots from accessing your login form and sets a trap for those that manage to infiltrate it.
A detailed log feature is available, which presents a list of users with their IP addresses, countries, and other pertinent data to help identify any suspicious activity. The centralized dashboard allows you to manage all of your purchases, licenses, sites, and cloud blacklists in one location, resulting in saved time and increased efficiency.
If you require assistance, the plugin's developers provide premium support, ensuring that you receive expert help when you need it.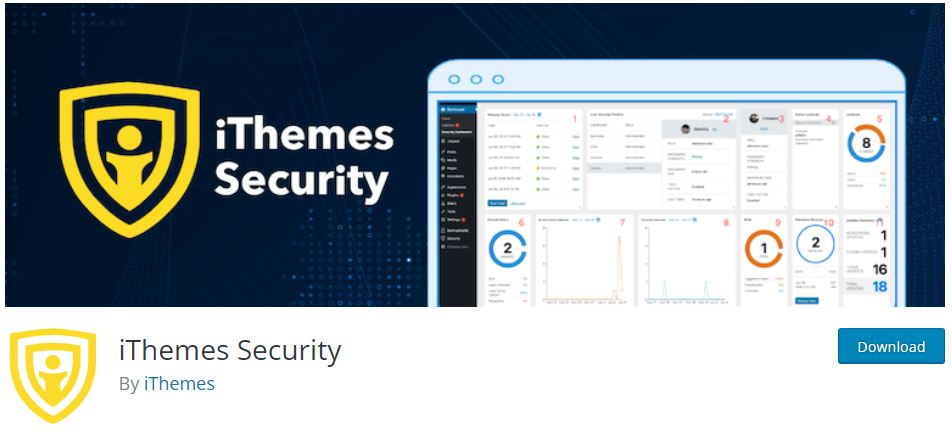 iThemes Security is used to identify and stop cyberattacks on user websites saving time and cost of repairing damages done. With its simple setup procedure, you can have your website secure in less than 10 minutes without any previous cybersecurity knowledge. (Here, you can find some of the most common cybersecurity mistakes). 
This plugin comes with multiple layers of login security, including two-factor authentication, password requirements, reCAPTCHA, passwordless logins, and trusted devices, the last three being available in the pro version. Different site templates are offered to apply appropriate security to your page.
With the pro version, users can access the dashboard in which they can monitor security-related events. Aside from the above listed, users can ban repeat offenders, use magic links in the pro version, and protect their site from network brute force attacks. Other features include SSL enforcement, file change detection, site scanner, user logging (pro), and many more.
Along with the free version that has plenty of features, the paid version comes with some extra features and starts at $80/year.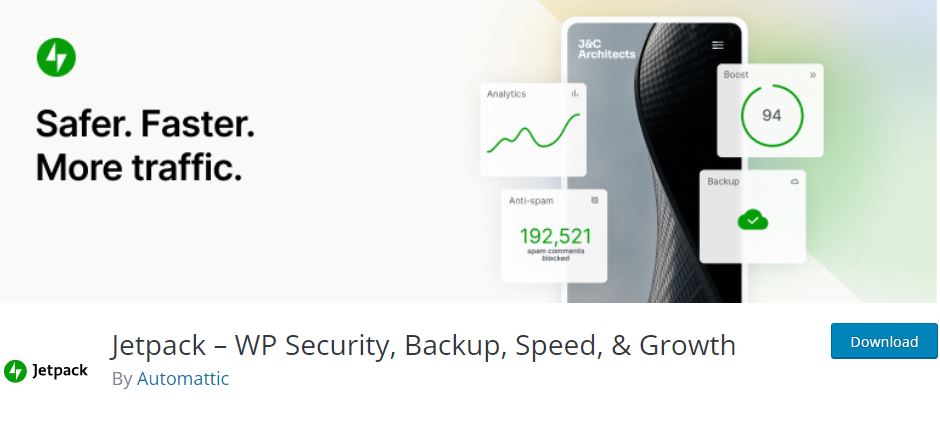 Jetpack is one of the most popular plugins offering services from security, performance, marketing, design, etc. In terms of security, Jetpack offers real-time backups and restores, malware scans, spam protection, brute force protection, migration management, site changelogs, malware scans, spam comment blocking, secure login with optional two-factor authentication, plugin auto-updates, and uptime/downtime monitoring.
Security plans start at $3.95/month for a yearly payment and go up to $29.95/month, along with the free version with many of the listed features.
Defender Security is set up in just a few clicks on your website. Using this plugin, users can stop brute force login attacks, SQL injections, cross-site scripting XSS, and other vulnerabilities and hacks with the malware scanner.
Other available features include antivirus scans, IP blocking, firewall, activity logs, security logs, two-factor authentication logins, etc. Login masking and lockout in case of failed login attempts are available in the login security. Favorite configuration can be imported or exported.
The list of features goes on, and you can check them all on their website for more details. In addition to the free version, the paid version starts at $5/month with a 21-day free trial available.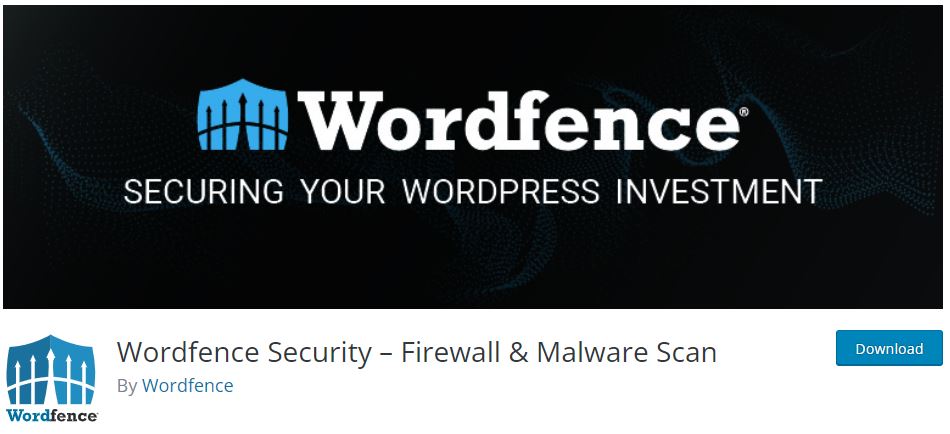 Last but not least, Wordfence Security comes with an endpoint firewall and malware scanner built in-house by Wordfence. The WordPress Firewall blocks malicious traffic with a real-time firewall rule and malware signature updates, a real-time IP blocklist, and protects from brute force attacks.
Security scanner checks core files, themes, and plugins for malware, spam, bad URLs, etc. Two-factor authentication is a must-have in terms of login security, along with CAPTCHA options and blocking logins with known compromised passwords.
Wordfence Central is a unified dashboard that allows monitoring and managing multiple websites in one place. The premium plan costs $99 per year, with additional packages going for $490 and $950 per year.
Conclusion
Ideally, knowing all of the risks and using the right measures and systems will eliminate all threats of cyber-attacks. But as we all know, ideal scenarios are simply not possible.
The best way of protecting yourself is to keep up with all of the latest security measures, monitor for any malicious activity, and react promptly. When choosing the right security plugin, it is important to double-check the credibility of a plugin and if they keep up with its promises. And remember, not all plugins, and more importantly, security plugins, are secure and safe.
Many internet users recognize the green lock in the address bar, which represents the site security, so it is good to have that in mind when securing your website. WP Force SSL ensures that you will always have your green lock icon available and your website secure.