The job search period is stressful in itself. Even if we take into account that we somehow need to stand out from other candidates, there are already serious problems. We always wonder if we are good enough, if our resume looks good, etc.
A good resume is a stepping stone to the business world. Although sometimes it can be really challenging to write a good resume, sometimes it is a time-consuming process. You have to put in a lot of effort to make everything look unique and perfect, that is for sure.
It is important to show through one paper that you are an ideal candidate. How? We know that it is difficult to put all the segments of your life together on one sheet that determines your direction. We are at stake with one leaf.
Respectively, we are taking risks. To make at least some parts painless for you, we have made a list of professional services that will help you write your resume.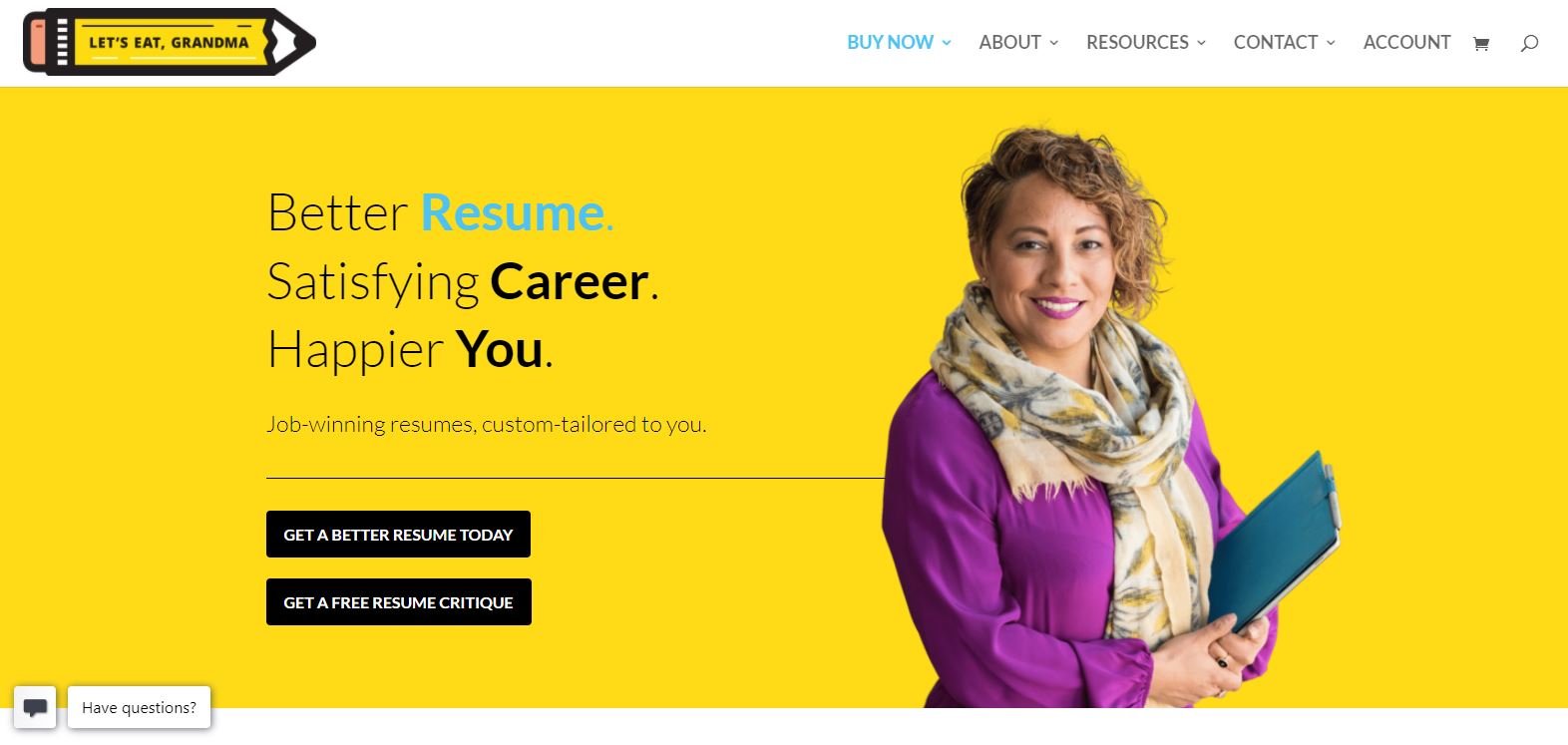 LEG (Let's eat, Grandma) is one of the best services for writing a high-quality resume. The service was founded in 2014 by brothers Chris and Matt Villanueva. They were guided by the fact that looking for a job is one of the most stressful periods of life, so they wanted to help people go through that period as painlessly as possible.
In addition to providing resume writing services, LEG also offers many additional services, such as career advice. You can also use a cover letter service if you need to. It is so simple to use LEG.
You can edit an existing pattern, create a new one, or even suggest a template. Writing a resume is based on filling out a questionnaire. Once you have completed the questionnaire, a professional writer will offer you a sample after processing which takes approximately seven days.
Price:
Starter Package: $399
Accelerated Packages: $509
Premium Packages: $649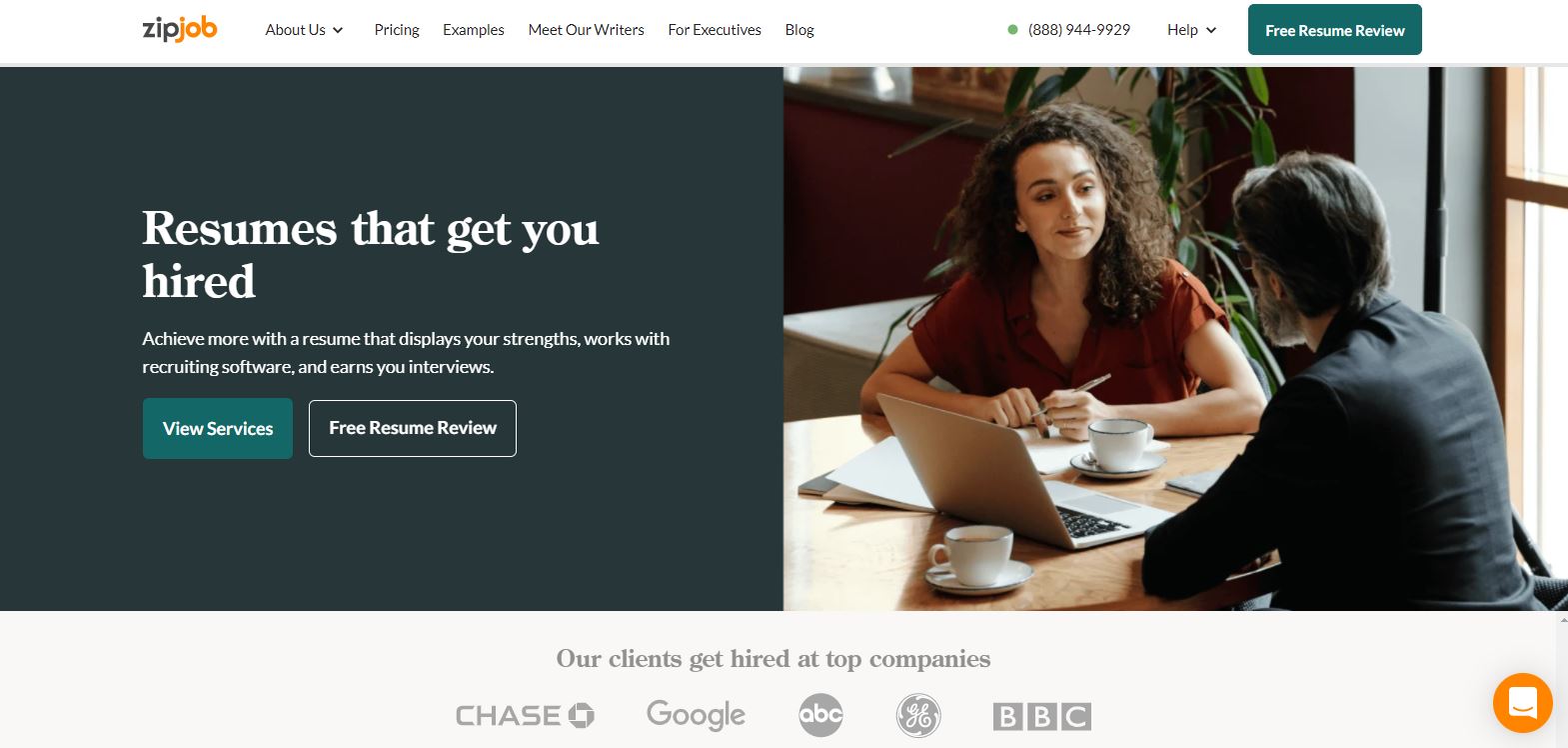 ZipJob has been active since 2016 and has not ceased to delight its users since then. It is guided by simplicity. Also, we could say that professionalism is their priority.
What is interesting is that ZipJob offers you a guarantee. The warranty lasts for 60 days, and if you do not receive more job interviews during that period, the company reviews your resume for free and offers the opportunity to write a new one. Another advantage of ZipJob is modest prices.
You are probably familiar with the fact that employment organizations mostly use ATS technology. ATS technology is used to scan job candidates, and ZipJob offers you a resume compatible with ATS.
Even when you use ZipJob's free resume review tool, professionals will review your resume. That is a huge advantage. If you send your resume for review, they will send you feedback or an honest opinion.
Price:
Launch package – $139
Fast – $189.
Premium package – $299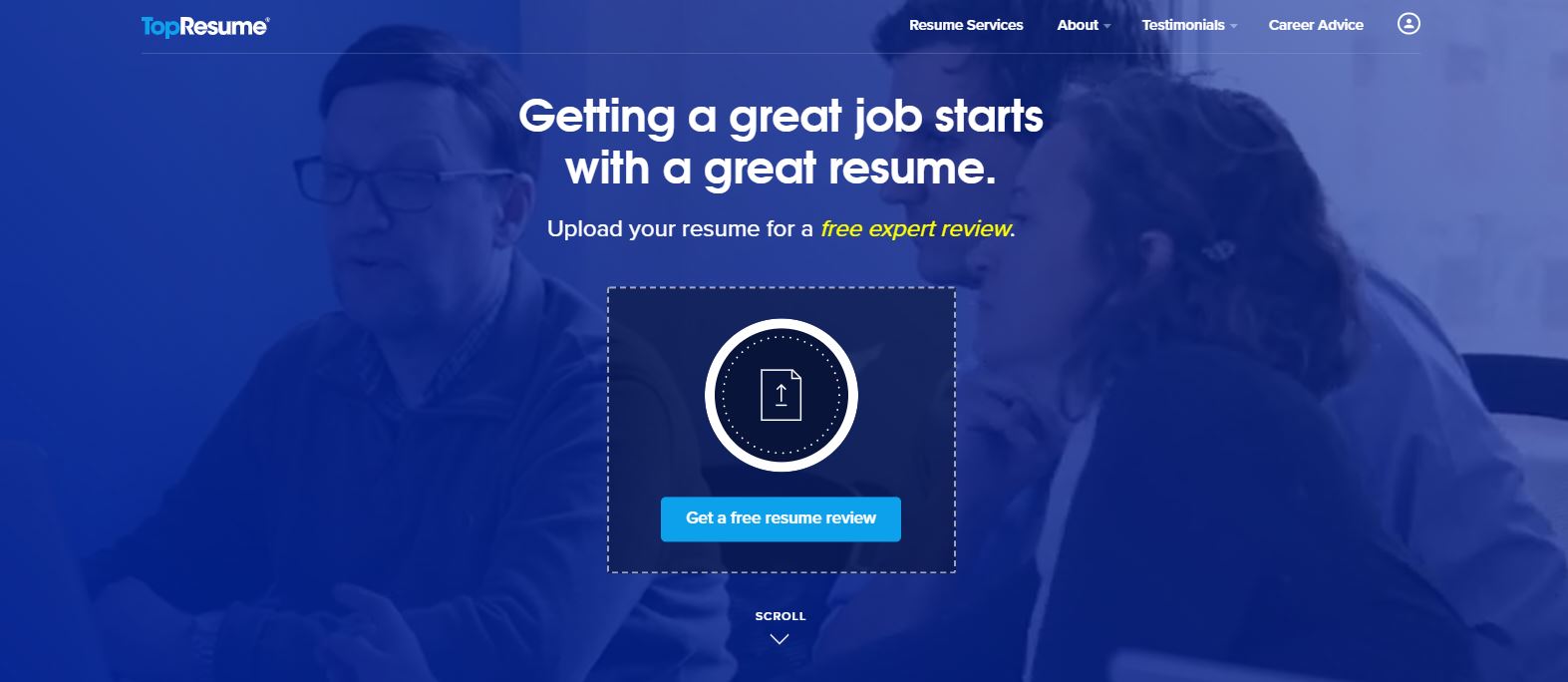 TopResume is a resume writing service that has a rich history behind it. We can say that it is a good and large company that has been operating since 2014 and has an enormous network of resume authors.
When making a list of the best services, TopResume is an indispensable part. If you still have doubts about TopResume, it would be best to look at the good reviews with high ratings on all pages.
It offers resume writing services. You can also get a free review of your resume. You will agree that a free resume review can rarely be found at the service.
It also stands out in terms of excellent and fast customer service. TopResume guarantees you high quality, and you will certainly not regret it if this is your choice. High prices are justified by superior service.
Price:
Professional Growth – $149
Career Evolution – $219
Executive Priority – $349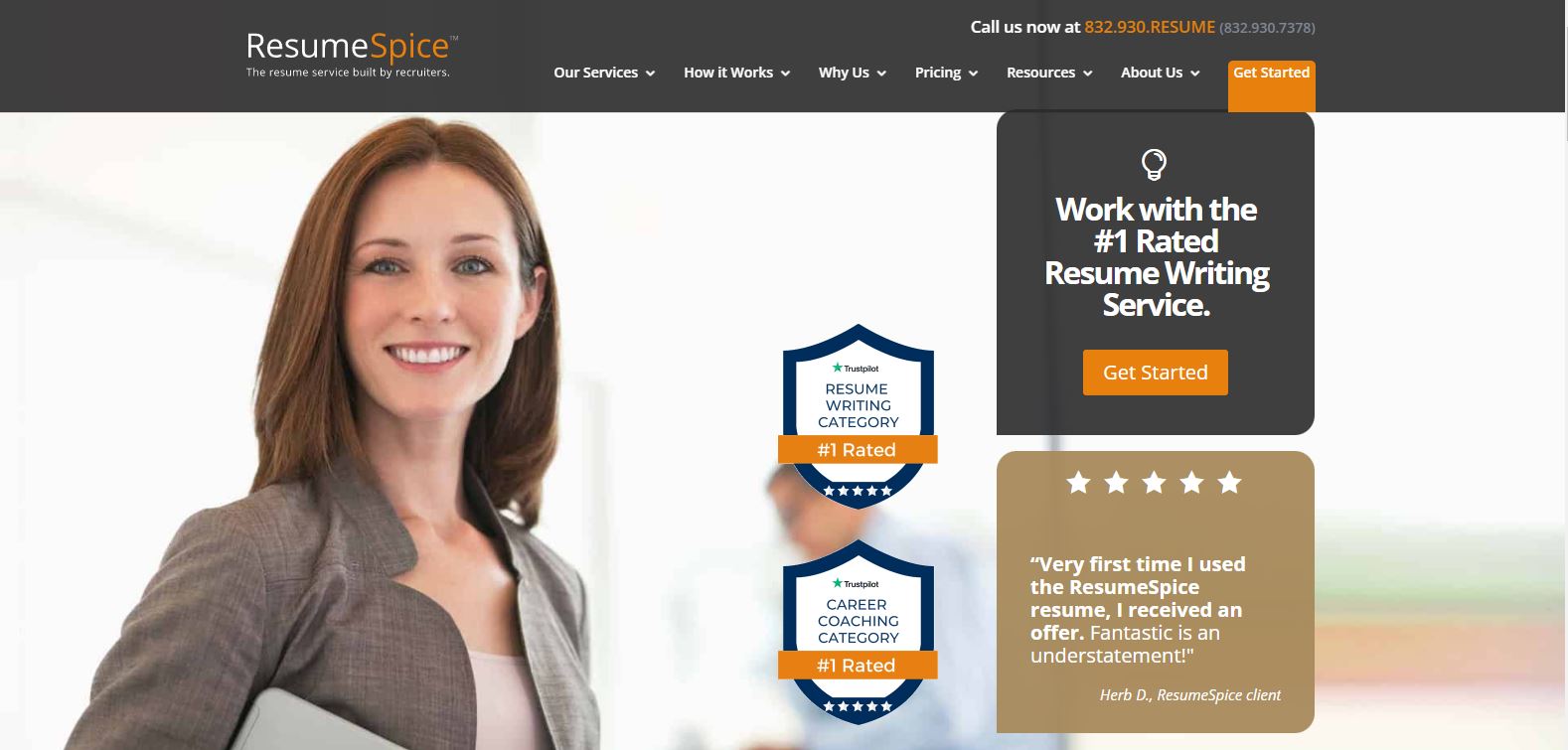 ResumeSpice is also one of the better resume writing services. It also offers career teaching services. ResumeSpice is sure to provide you with a resume that will literally knock all employers off their feet.
The company boasts that many people are employed by companies like Facebook or Apple using their resumes. After you choose the package you need, you will have a conversation with an expert who will conduct a type of interview with you. With the help of the obtained information, a top resume will be created.
Before you see that resume, it will also be reviewed by a couple of experts. You will receive your resume within two days, and it will be well-formatted, optimized for keywords, and very convincing. ResumeSpice is one of the few services that offer career training and interview preparation.
Price:
Entry-Level – $409
Professional – $519
Executive Resume – $629
Cover Letter – $189
Professional Bio – $189
LinkedIn Profile – $189
Interview Preparation – $189 per session
Career Coaching – $179-$695
Conclusion
Resume writing services will help you make one of the most stressful periods in your life more painless. If you have ever had the opportunity to write a resume yourself – you know how challenging that task can be.
On the other hand, it can be a great investment if you decide to pay for some of these resume writing packages. That investment is in your favor, and it guarantees you a lot.
That is why we have made this list of quality and highly ranked resume writing services. Whichever you choose – you will not go wrong. Save time, save your nerves and be ready to embark on new work victories.