You do not need any tech knowledge to use WordPress page builders to personalize articles and pages. The plugin replaces or extends the standard editor by providing a variety of customizable building blocks such as slideshows, buttons, and text segments that can be created by drag & drop.
However, there is more than one WordPress page builder on the market. We'll show you five different plugins to help you get started with WordPress faster.
Website builders have grown significantly over the years and now contain many choices that make it easy to design a website. They can also be extremely beneficial for developing client websites. So let's take a deeper look at some of the most popular WordPress page builders.
Website builders are frequently distinguished by drag-and-drop components that rapidly expand concepts, designs, and even website modifications. As a result, we've compiled a list of the finest WordPress page builders for you in this post.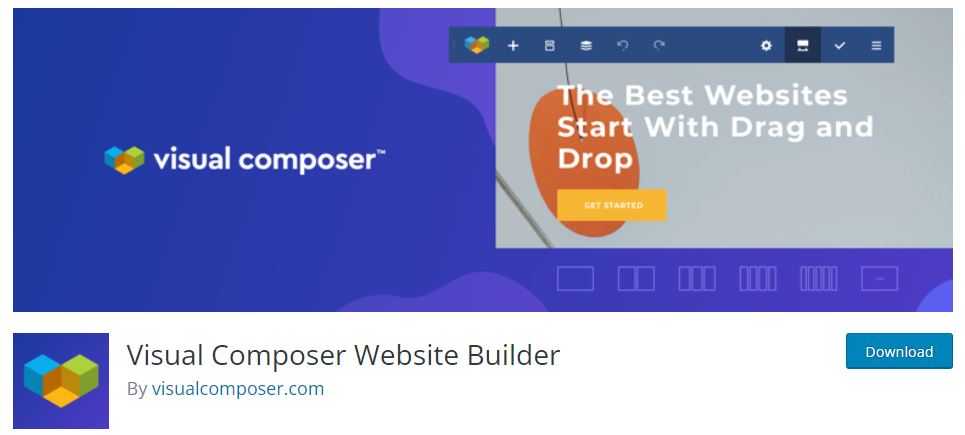 When the creators released WPBakery Page Builder, it appeared that Visual Composer was coming to an end. In actuality, it has undergone extensive development and has evolved into a WordPress page builder and a full-fledged site builder.
This graphical editor allows you to change the content and layout of your WordPress sites, such as the sidebar or header, without having any technical knowledge.
You can modify content and design immediately in the frontend using Visual Composer, and you can work with various configurable elements. The UI is contemporary, docked, or floating, enabling speedy training outcomes.
You will also have accessibility to the Visual Composer hub, which has over 60 templates and multimedia pieces that you can purchase and utilize. WordPress page builders from competitors typically feature identical components that are pre-integrated and do not need further download.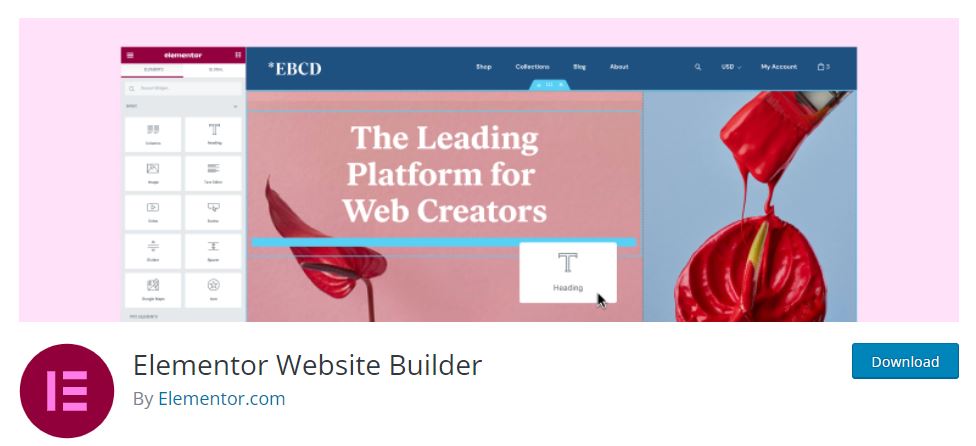 Elementor is a free, powerful, and widely used page builder for WordPress. It is well-known for its fast performance, a large variety of widgets, technological and style possibilities, and strong JetPlugins family.
It has offered an extensive collection of beautiful page templates. You may use them to create a wide range of pages even without exiting the page builder. It is possible to construct any form of WordPress page or custom post. Elementor's ability to change a theme while leaving a graphic layout alone is a fantastic tool.
The design possibilities are virtually limitless. For example, you may adjust the width and height of particular parts, add background colors and images, adjust the rows and change their locations, and edit the information within them. When using the mobile version of the site, you may also modify the height and border to make a conventional page size.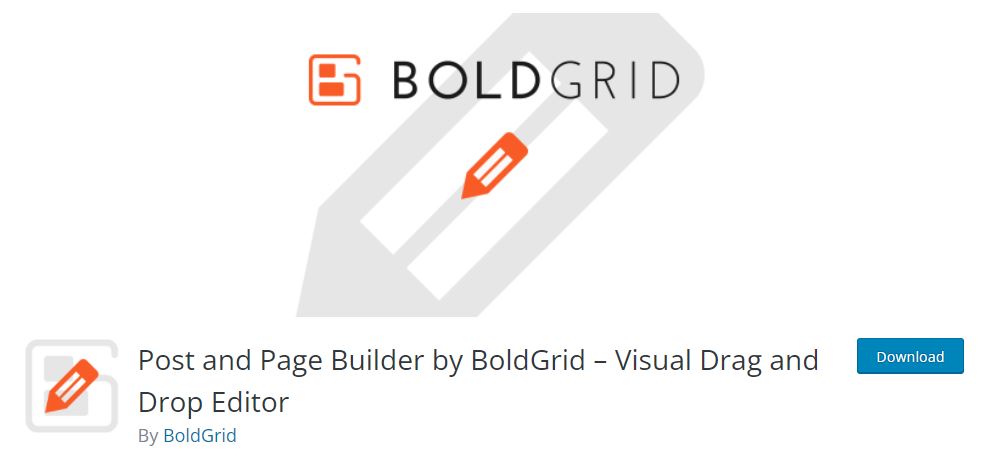 In truth, by utilizing well-known capabilities, this WordPress drag-and-drop platform enables you to create custom pages and posts. You may use it for free to test all of its features. The main distinction is the two-stage method. The procedure is split into two stages: inspiration and customization.
You may be inspired by hundreds of designs and content trends from your industry throughout the first one. The second step is to design your own website using one of the hundreds of pre-made WordPress themes that are provided.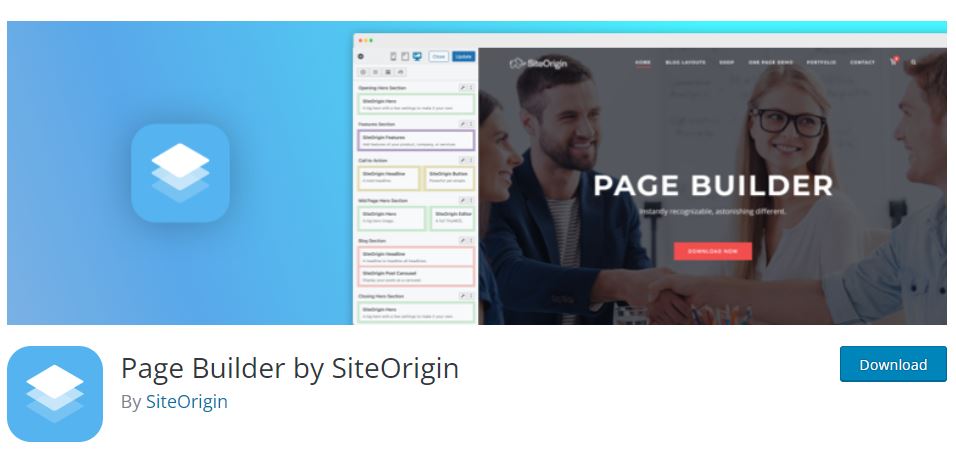 With over 1 million active installs, SiteOrigin's page builder is a great online WordPress page builder. It offers free themes and plugins that you can use on your website and make it stunning. Even while this builder's live editing portion is not as excellent as the other website builder on our list, and the builder is a little difficult to use, it's still a solid free option for quickly creating a responsive page.
SiteOrigin, like Elementor, includes undo and redo capabilities, which is a huge time-saving. The page builder also integrates with your WordPress widgets, allowing you to include your favorite widgets on the web pages you create. In addition, the builder works with just about any WordPress theme.
The SiteOrigin page builder's flexibility is undeniably one of its main advantages, particularly when it comes to its powerful row builder. You get to choose the number of rows for each column you add.
5. Beaver Builder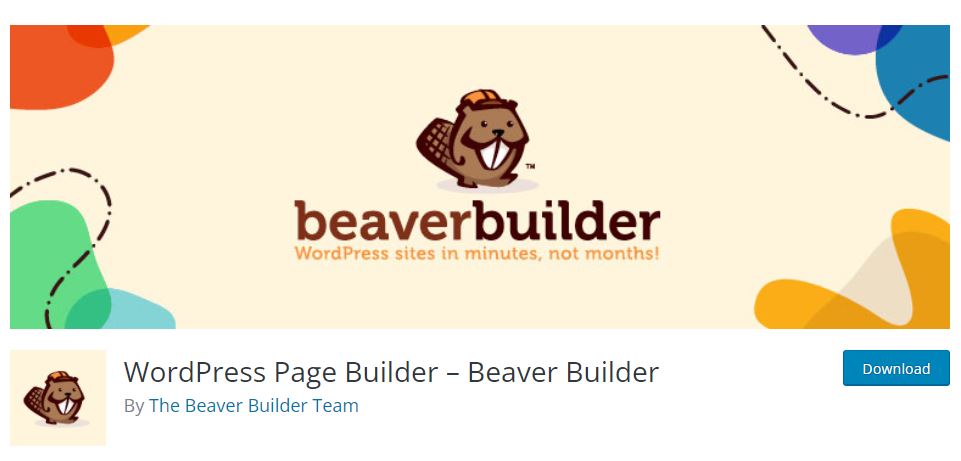 The last on our list is Beaver Builder, a plugin that allows creating pages without writing any code. Easy to use, with a vast number of modules. Some of these modules are sliders, galleries, testimonials, etc.
The plugin includes many templates, so you can choose what design fits the best for your website. It is an excellent option for beginners, but professionals also use it.
Beaver Builder is a completely responsive and mobile-friendly plugin. His column-based layout perfectly fits computers, tablets, and mobile phones.
The best proof of the plugin's popularity is that it has a 5-star rating on WordPress.org out of 342 reviews, and it runs over 300.000 websites.
Conclusion
All of the WordPress page builder plugins on our list are excellent. They will design a wonderful website for you in a short period. On the other hand, the distinctions between them will make your decision easier. Fortunately, you can locate the website builder, which will help your WordPress appear fantastic in this blog article.