6 Best WordPress Hosting Companies in 2021: Get Resources You Need to Build a Sophisticated WordPress Site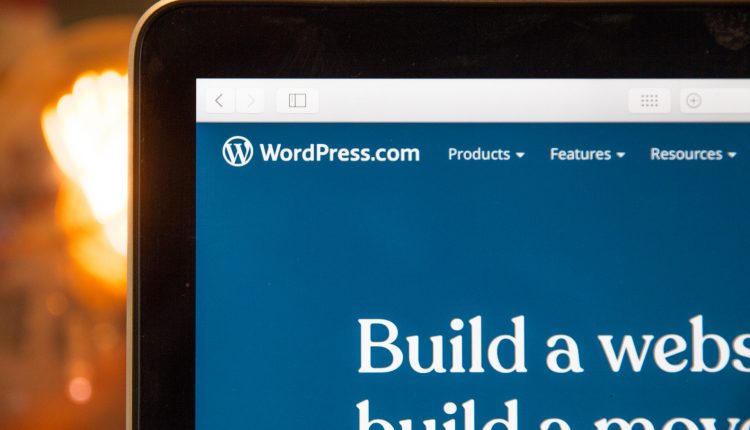 In its broadest sense, hosting is a service that provides a person or organization with storage and computer resources in exchange for hosting and maintaining one or more websites and related services. While IP-based hosting isn't required, the great majority of cases involve web-based services that make a website or web service worldwide access via the Internet.
With hosting, you are providing yourself with a webspace that can benefit you in many ways.
WordPress has become one of the most popular platforms for different types of business, and it grows every day. Of course, to have the best representation of your business possible, you need to have a website, and WordPress helps you in many ways. If you're already using or intending to utilize WordPress for your website, you should seriously consider investing in WordPress-specific web hosting.
Choosing a WordPress hosting provider may be difficult since there are so many to choose from, all good excellent customer service, little downtime, and a reasonable price, all of which are essential for running your site, whether it's for business or personal use.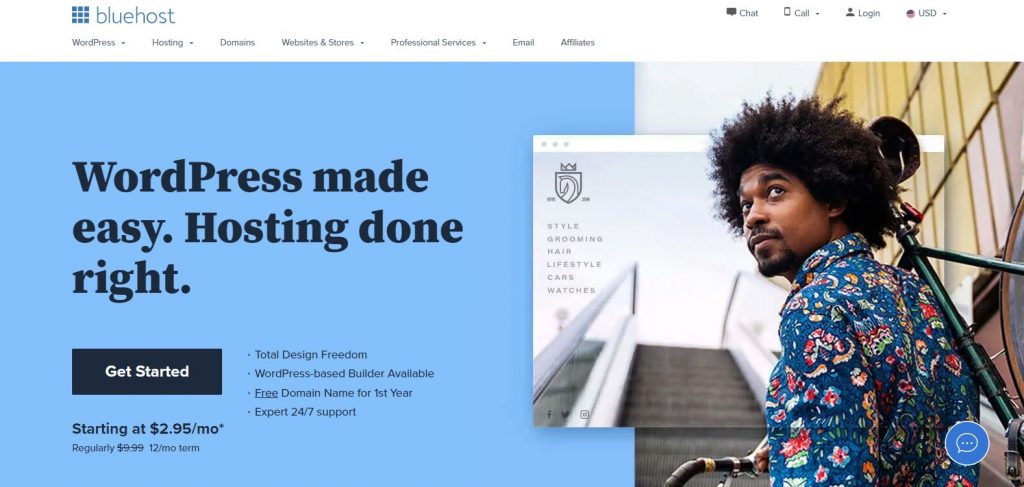 From: $2.75 per month
Uptime: 100%
Load time: 1.25s
Many small company owners and bloggers that use WordPress utilize Bluehost as their hosting solution. It's inexpensive, and it comes with a nice bonus: a free domain name for the first year.
Bluehost recently upgraded its user panel to make managing your hosting configuration easier, especially if you want to start your site with WordPress, which Bluehost will install for you.
Finally, there is 24-hour assistance, a comprehensive knowledge base with manuals, video lessons, and other resources.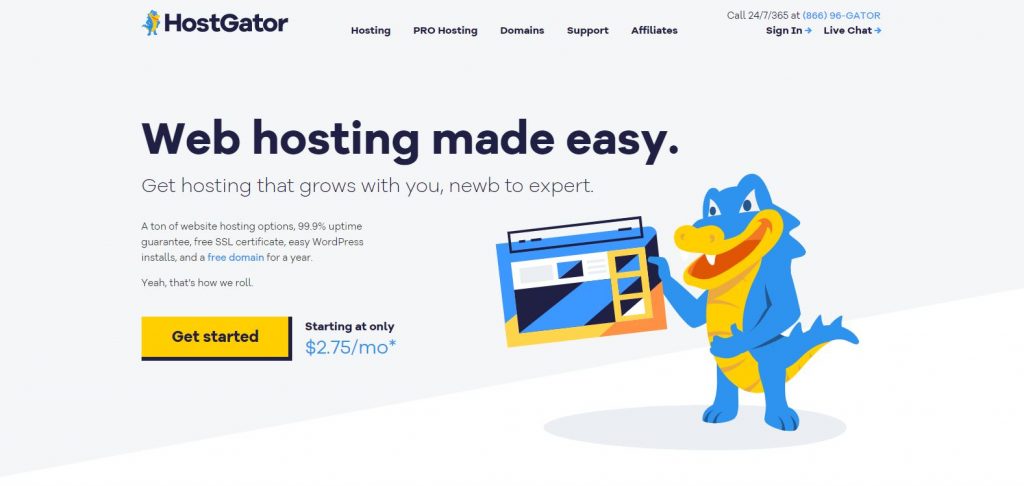 From: $5.95 per month
Uptime: 99.97%
Load time: 2.67s
One of the most popular web hosting companies out there is HostGator which hosts over 10 million domains. HostGator, just like Bluehost, will also provide you with specialist WordPress hosting options like "WordPress Hosting."
They are an excellent choice for high-traffic websites that demand speedier loading times. HostGator's WordPress package should make your site load much faster in different parts of the world, particularly for mobile users.
If you need assistance, you may reach out to HostGator's customer service department via phone or, better yet, live chat, and they will be happy to assist you. Their customer service is talkative, fast with their responses, and they are accessible 24 hours a day, seven days a week, so there will always be someone there for you.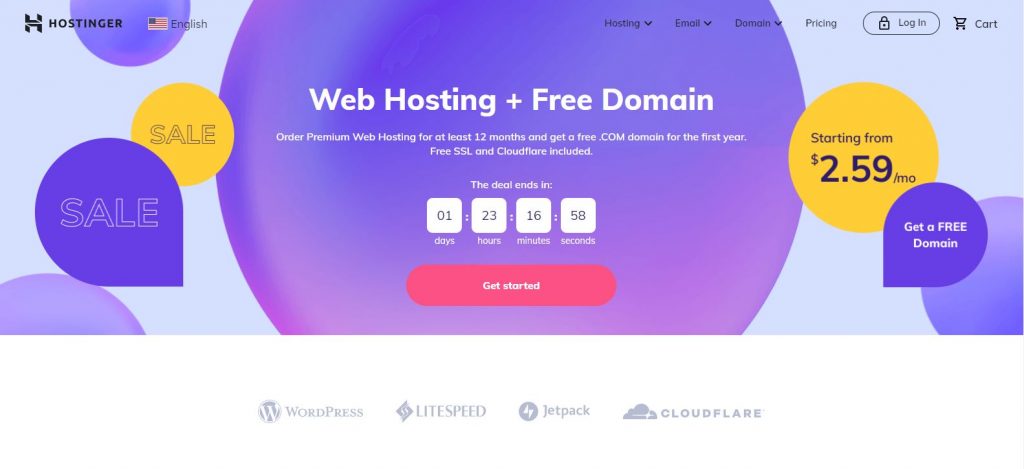 From: $1.99 per month
Uptime: 99.74%
Load time: 345ms
Hostinger does not have a BBB page because it is based in Lithuania (that organization only focuses on US-based businesses). It does, however, have a TrustPilot rating of 4.4 out of 5 based on over 2,000 reviews.
The four managed WordPress hosting plans offered by Hostinger are
Single WordPress website for $2 a month, which includes 30GB of storage and one email account
WordPress Starter for $3 a month, which includes 100GB of storage and 100 email accounts
Business WordPress for $8 a month, which includes 300GB of storage and 100 email accounts
WordPress Pro for $11.59 a month (meaning all of the above plus additional features for small and medium businesses)
These fees, like most other services, increase as you renew them.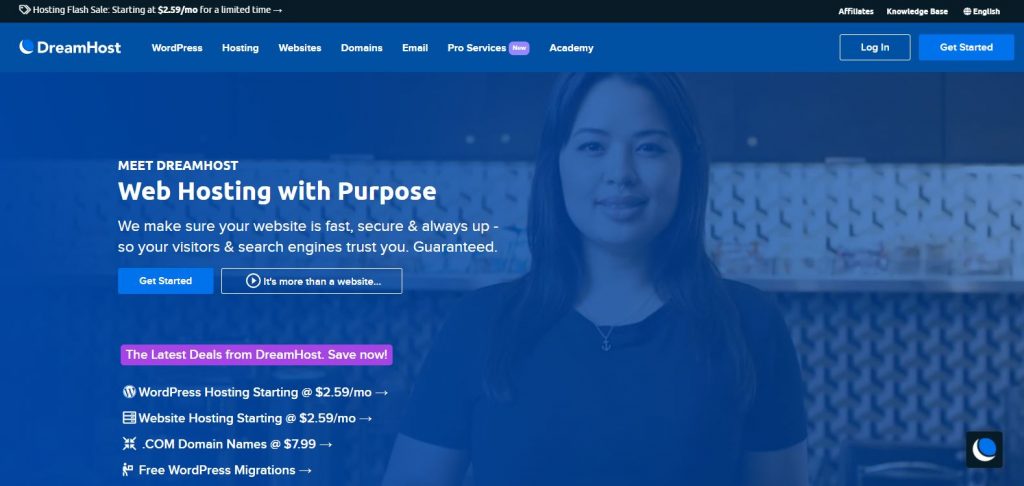 From: $2.59 per month
Uptime: 99.98%
Load time: 1.23s
For years, DreamHost has been a reliable option among the top hosting providers. They have positive ratings, provide adequate performance, and are one of the few providers authorized by WordPress.org – all of which are vital considerations if you want to construct your website using WordPress.
DreamHost provides you with access to a team of specialists in the United States available 24 hours a day, seven days a week. However, because the staff is situated in the United States, live chat help is only available from 5:30 a.m. to 9:30 p.m. Pacific, but you may send online support issues at any time.
DreamHost also offers a user-friendly control panel that includes a one-click WordPress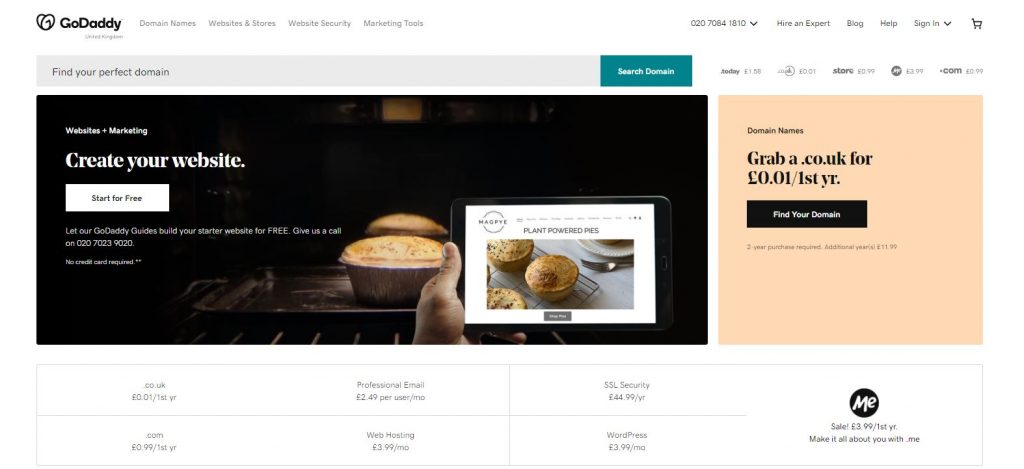 From: $1 per month
Uptime: 99.91%
Load time: 171.1ms
GoDaddy has a BBB A+ rating and a TrustPilot rating of 4.1 out of 5 stars. While the site is most known for domain name purchases, it now offers several WordPress hosting options. Its most basic plan costs just $1 per month and comes with a free SSL certificate. Upgrade to the Deluxe plan for $10 per month (SEO optimization and 75GB of storage) or the Ultimate plan for $13 per month if you have a larger site.
GoDaddy also offers a WordPress eCommerce package for $16 per month, including no transaction fees, WooCommerce extensions, appointment scheduling, and real-time shipping costs for customers who run bigger online stores.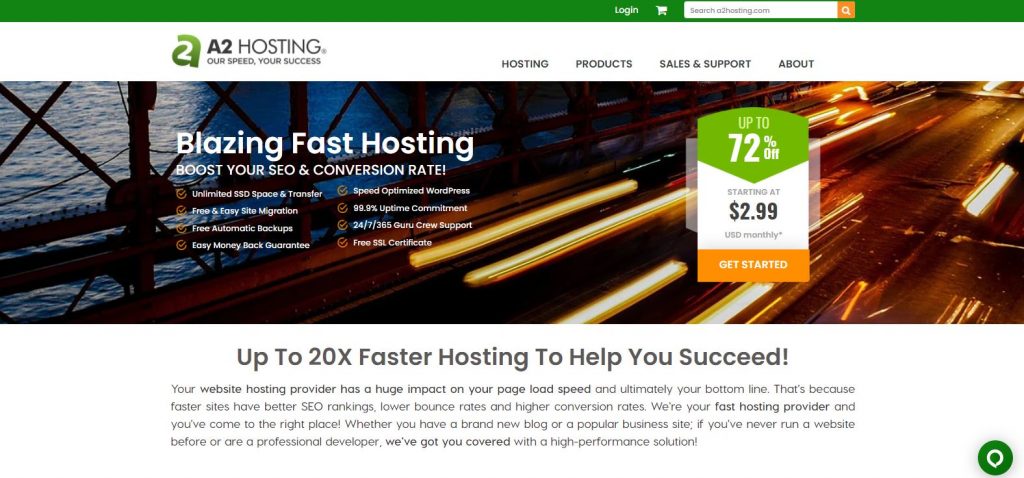 From: $2.99 per month
Uptime: 99.97%
Load time: 279ms
A2 hosting is recognized for its lightning-fast and dependable WordPress hosting as well as its top-notch technical assistance. It's an excellent option for web admins that require a 99.9% uptime guarantee and a lot of opportunities to grow.
What distinguishes A2 Hosting is its pricing philosophy. While most firms need you to pay for the entire year up in advance, A2 allows you to pay monthly. You may also cancel your subscription at any moment. A2 also comes with a fully functional WordPress installation, so you won't have to do anything manually.
The customer service staff takes a hands-on approach. Instead of linking to a knowledge source, it prefers to get in and address the problem as quickly as feasible. The mentioned is ideal for managed plans since it saves you a lot of time.
Conclusion
If you plan to build a WordPress-powered site, there's no reason not to invest in WordPress-specific hosting. It's jam-packed with advantages. However, you won't be able to set up a non-WordPress site in a WordPress environment, which is something to keep in mind, especially if you have a website in mind that will rely on specific frameworks. In those cases, you'll need to construct your site on shared hosting, VPS hosting, or dedicated hosting.
Reseller hosting is also the way to go if you want to create your own web hosting company. Choosing the best WordPress hosting for your needs can help you improve your SEO and sales, which will benefit your company.
Many WordPress hosting providers for individuals and small businesses have been reviewed, and we've listed our favorites in this guide.
We hope this information helped assist you in selecting the finest WordPress hosting services for your website.