Do you want to add chat to website? Do you use WordPress? You've came to the right place!
Adding a free live chat plugin to your WordPress website is easy. The live Chat plugin is an excellent way for you to connect with your visitors and help them solve any problem or answer any questions. The question is, which Live Chat plugin should you choose? Here are the six best free live chat plugins for WordPress.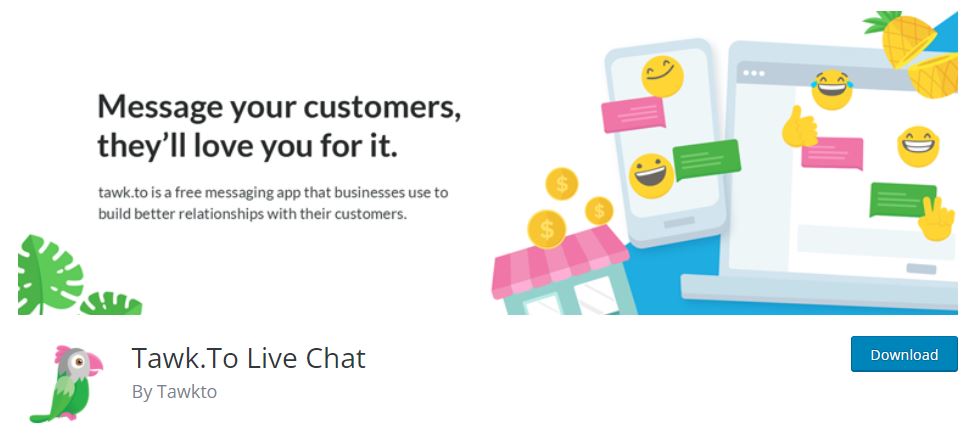 Tawk. To Live Chat is a completely free live chat plugin for WordPress. It works great on any WordPress site and any theme. Once you install it on your website, you can take a brief tutorial. The chatbox will show in the bottom right corner.
There is an audio alert once someone sends you a message. It's green by default and says: "we're here." To change the audio notifications, go to the settings and manage sounds and notifications. That can help you reply to your visitors faster and, with that, build a connection with them.
Tawk.To Live Chat is also available as an app, allowing you to communicate with your guests while on the go. When you click on Monitoring, you will see how many chats are currently active. To make it more personal and suitable for your brand, you can change the photo.
You can also change the color of the widget. There are also a lot of advanced settings you can change.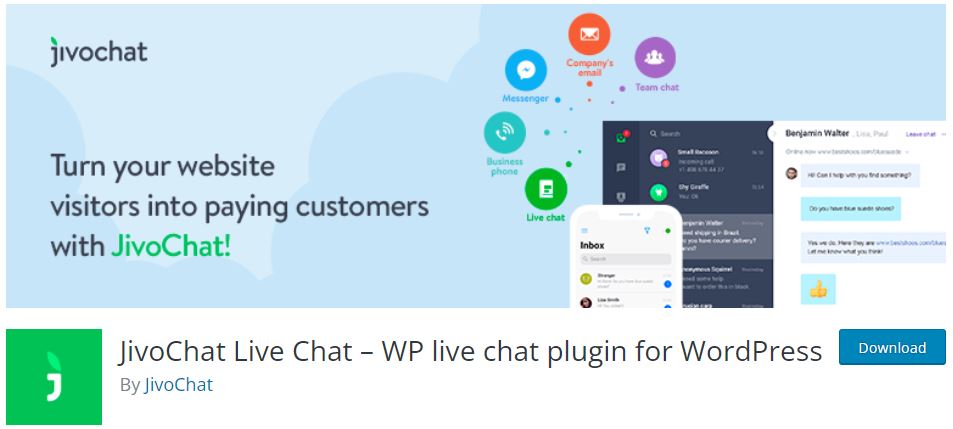 This 3CX Live Chat plugin gives you many options for living chatting with your readers. When you go on a live chat option, you will see active visitors on your WordPress website.
You will be able to view info, the page that your visitor is currently on, chat status, and department. The WP Live Chat plugin allows you to initiate talks with them in advance. On the dashboard are different links to areas that are important. You can see chats, missed ones, history, reports, offline messages, quick responses, tools, and settings.
On the side, you can see the summary of all the chats that you missed, engaged in, and conversations in total.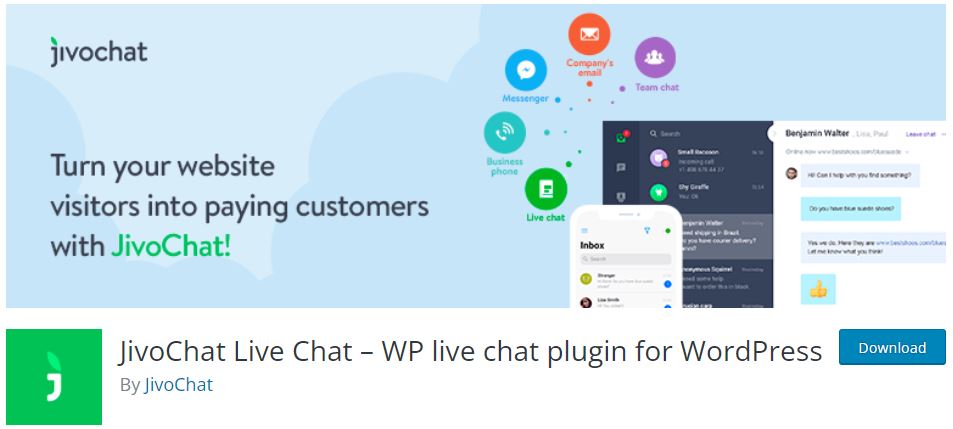 With JivoChat Live Chat – WP live chat plugin for WordPress, you can create a unified inbox. It allows you to integrate your email and have a live chat on an unlimited number of websites. You may also link your social network accounts, communicate with your team, and set reminders to respond to consumers.
This plugin enables you to have phone support and a callback feature. This live chat plugin also has a mobile app you can download to your phone. In the design section, you can change the look of your chat app. Default look might not be suitable for your website.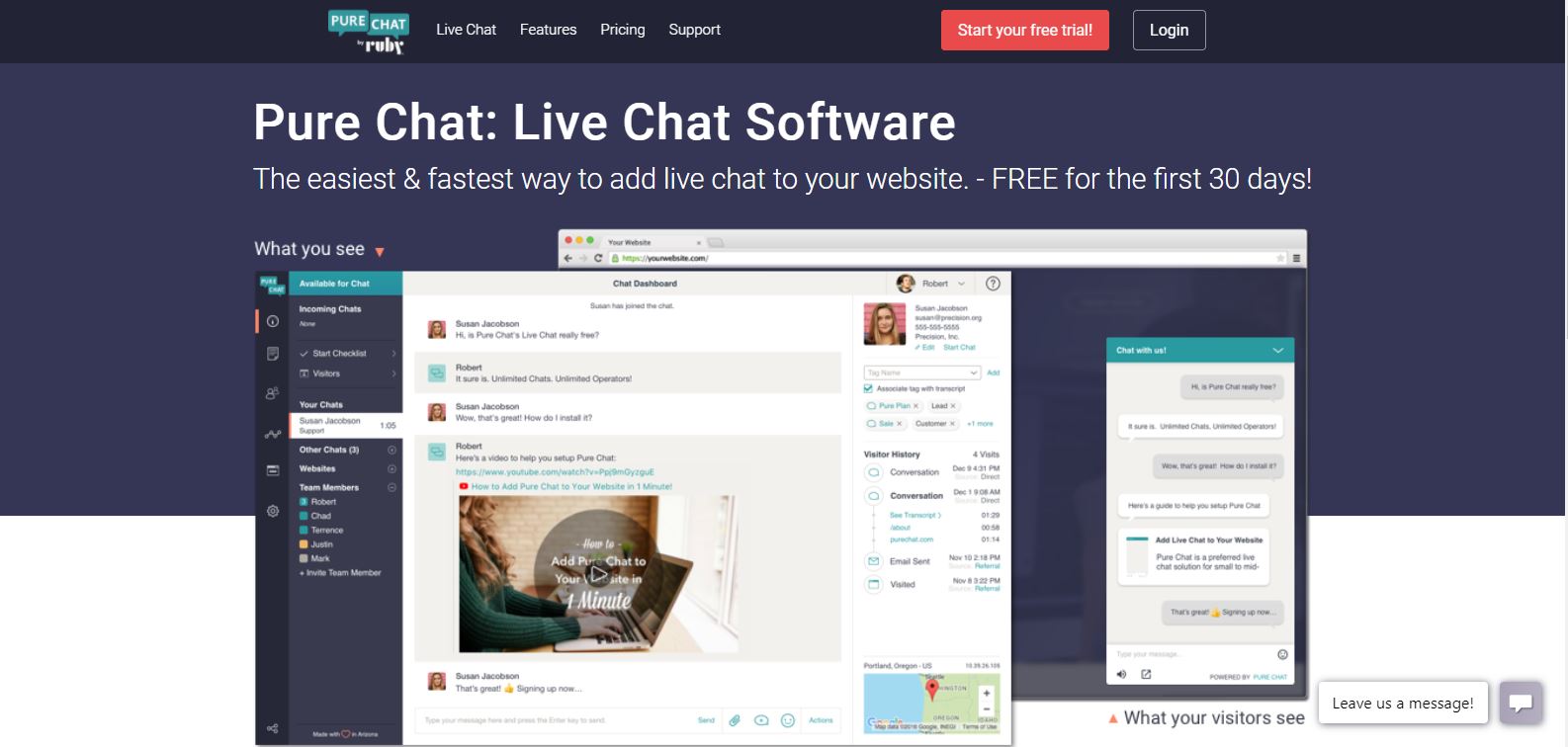 Pure Chat can assist you in engaging your website users to provide the greatest possible user experience. You have unlimited access to all of their live chat services with their free live chat pan. Also, an unlimited number of individuals and chat rooms will be available.
Pure Chat enables you to respond to chats on the go through their mobile app. The app is available for both Android and iOS devices. With this live chat plugin, you can also use Widget Customization. It will assist you in ensuring that your chat widget appears as you desire. You can customize it by selecting color and text.
With the entire transcript history, you will be able to access all your old conversations. Pure Chat also includes different integrations with Google Analytics, HubSpot, and others.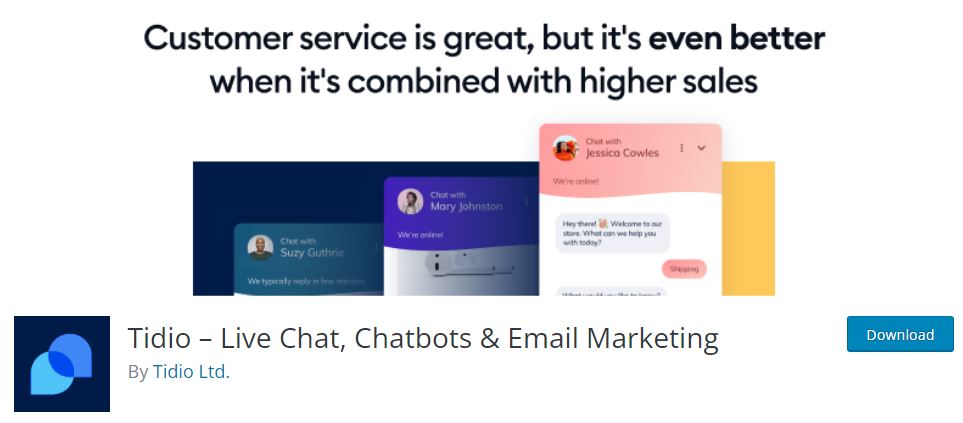 This plugin is one of the best live chat WordPress plugins you can install on your website. Tidio plugin can trigger specific messages based on what your visitors do on your site. You can easily change the color, add an avatar, add your email or phone number and generate leads.
You can use the live chat box to collect email addresses and therefore expand your email list. You can always go back and alter your chatbot's settings.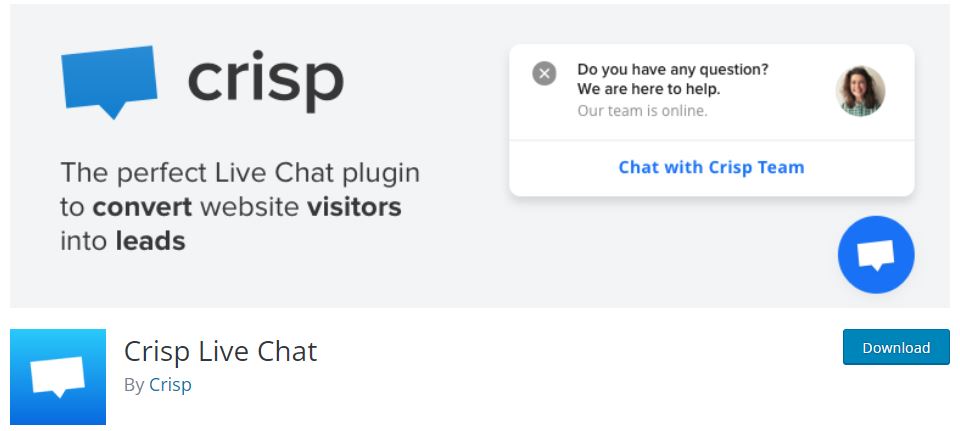 When you create your account on Crisp, you will be able to see the live chat inbox. That is the place where you can chat with your visitors. It is easy to connect the Crisp plugin to your WordPress website.
Crisp will notify you when someone visits your website. They also allow you to see that visitors and their location. The great thing is that you can start chatting with your visitors. You can personalize it by including a profile photo so that your visitors know who they're speaking with.
Conclusion
A live chat plugin is required to deliver the best customer service on your website. It will offer your site a professional yet welcoming appearance.
It would help if you always strived to make your visitors happy, and with these free live chat plugins, you can do precisely that.