Accounting software is necessary if you own a business. Its sole purpose is to manage your finances accurately. Of course, the company's size dictates which tool you'll choose to a high degree.
For example, the owner of a sole-proprietorship would need a pretty in-depth accounting program since he/she would most likely tackle everything personally. The business income would be reported when the owner files a free personal income tax return. Therefore, the accounting software needs to be thorough and accurate to ensure no errors are reported.
Accounting software options are more plentiful than ever, and they all come in various pricing points to suit any budget. So stop making excuses. Find the ideal product for you at this moment.
There are several options available if you're looking for accounting software for a smaller or medium-sized business. But it doesn't end there. All of the software we'll list today is scalable and can grow together with your business.
1. QuickBooks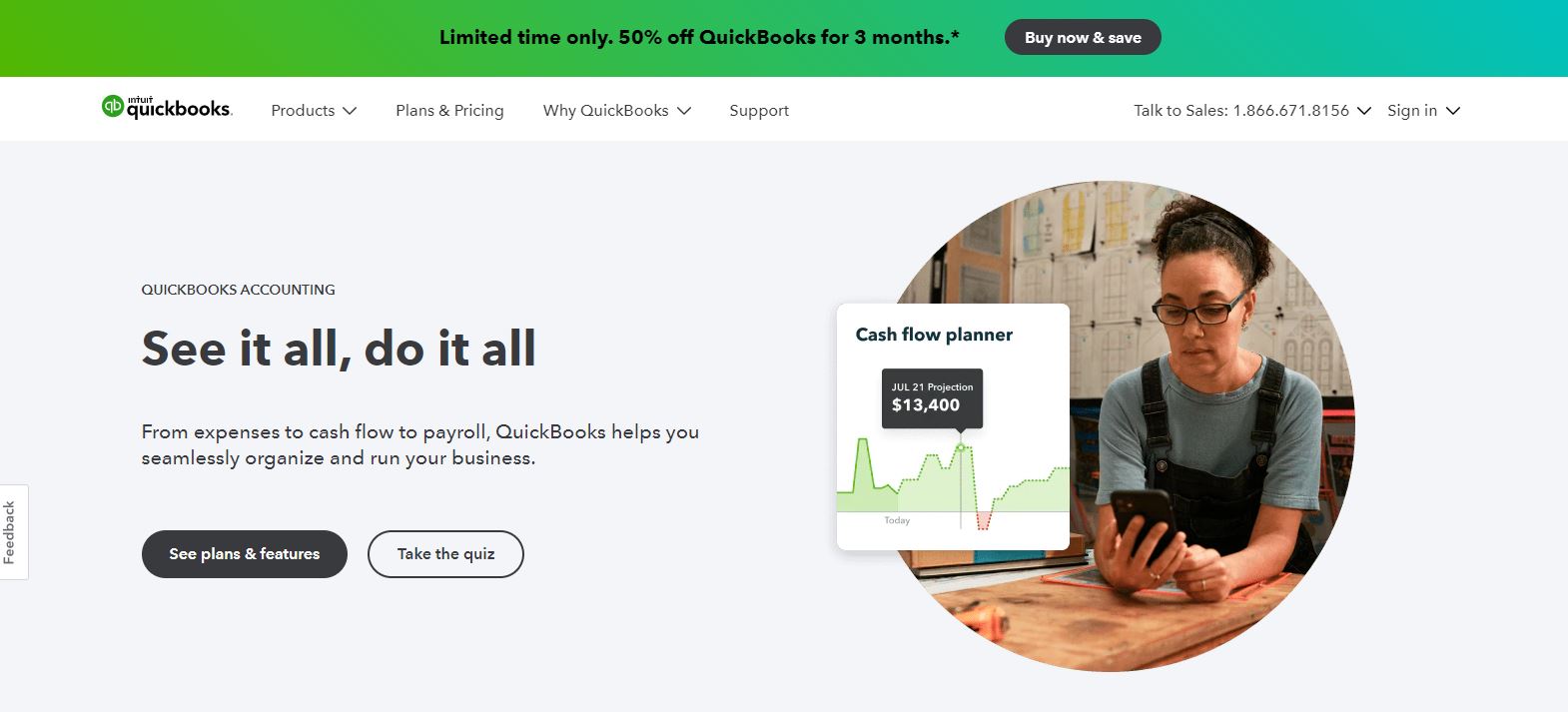 Accounting software giant QuickBooks must be doing something right if more than 4.5 million businesses worldwide rely on its services. And it's easy to understand why they're so well-liked because their plans are packed with valuable features and offer some of the most straightforward and reasonable pricing.
They are one of the few services that provide a specific self-employed plan, one of the most cost-effective plans available, for just $8 per month. However, small companies will want to choose Simple Start, which costs just $12 per month for a single user and adds income tax estimates, phone assistance, and pay-enabled invoices.
The next tier up, Essentials ($22 per month), raises the user limit to three and includes support for several currencies and bill and payment management.
2. Zoho Books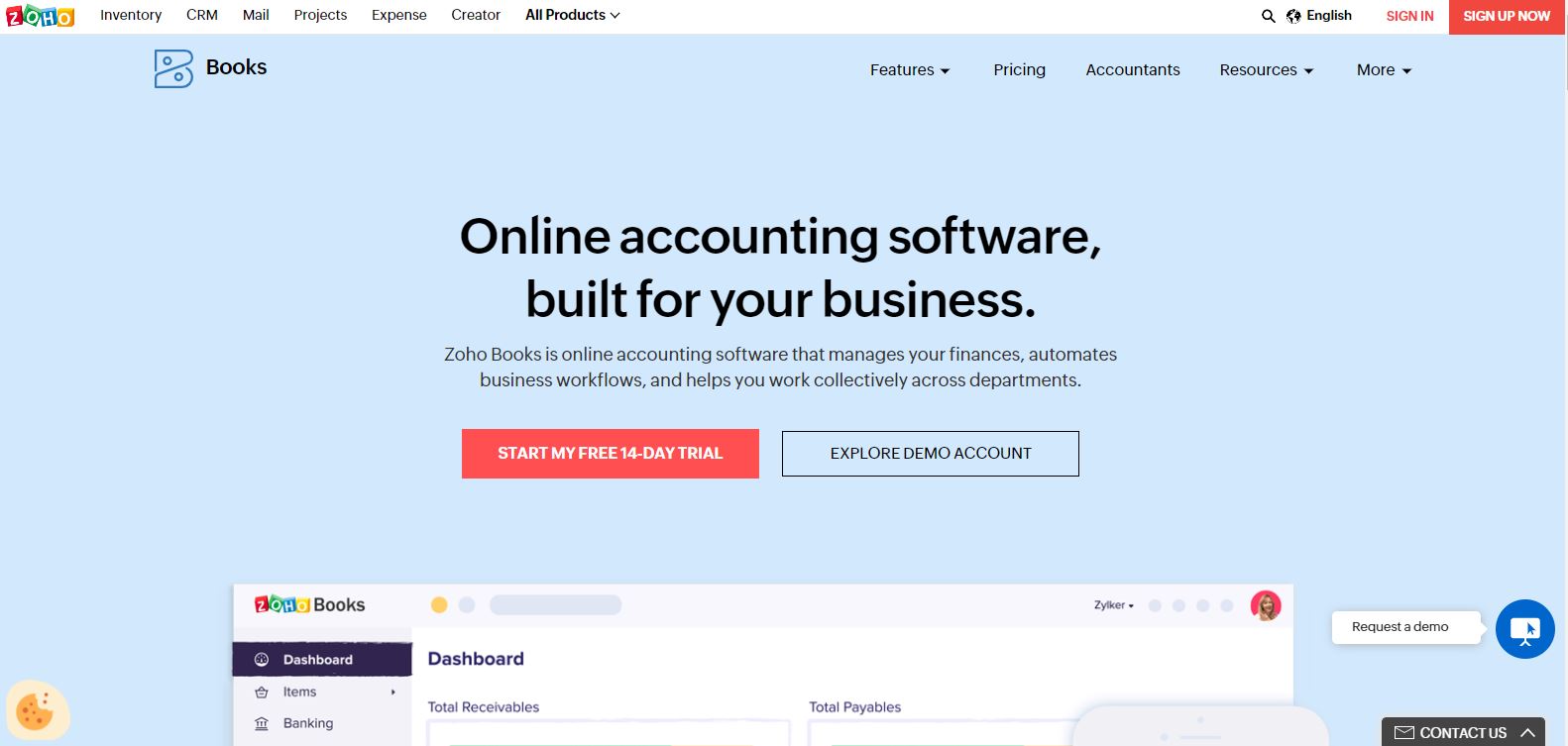 With ZohoBooks, one of the most popular SaaS companies on the market today, you can manage your business's finances online in a straightforward and user-friendly manner. For people who like keeping tabs on everything on their phones, ZohoBooks is fantastic since everything is just as transparent on mobile as on a desktop.
If you're not sure that this service is for you, you'll be glad to know that ZohoBooks offers a 14-day free trial with all of its features accessible in the trial. It's one of the greatest solutions for small businesses that need to manage their finances and keep an eye on cash flow.
3. FreshBooks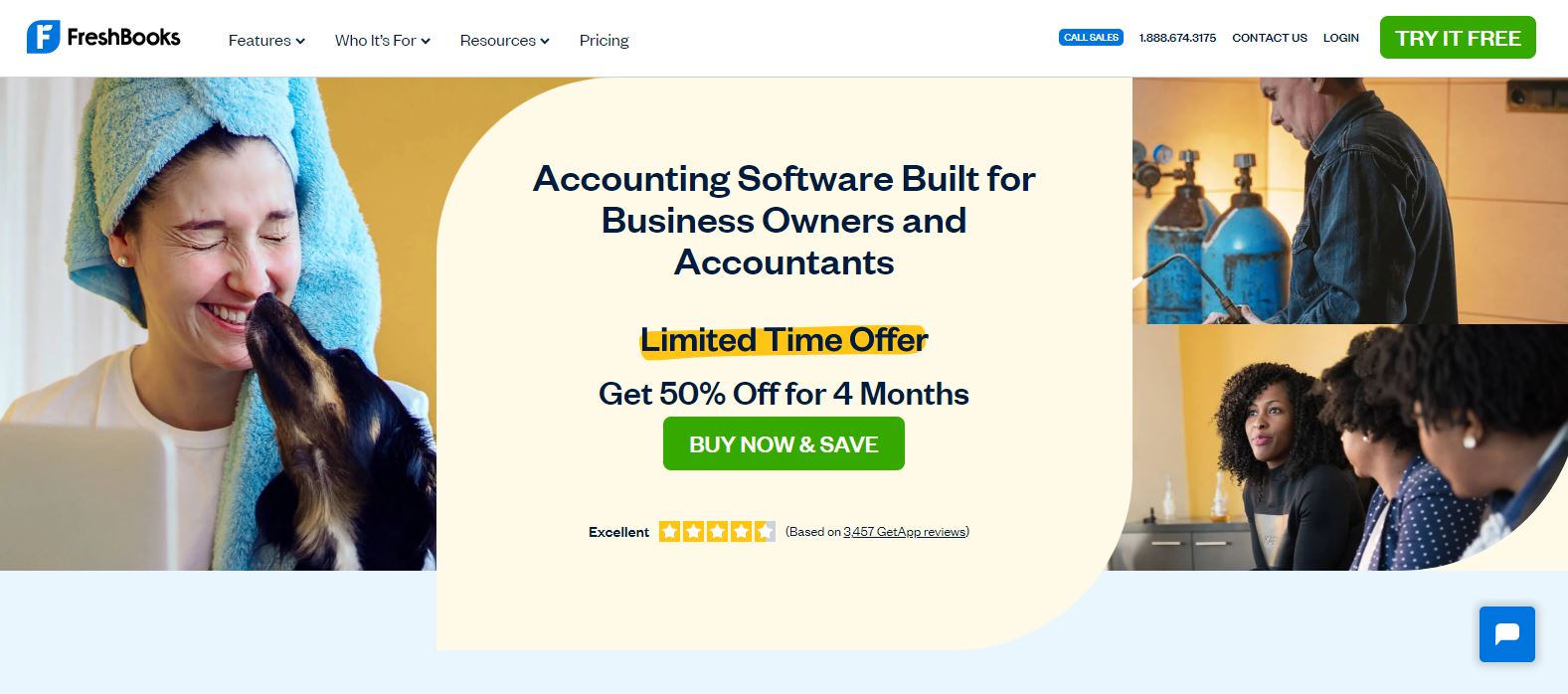 FreshBooks is an online accounting tool useful for freelancers and business owners alike. Thanks to the solo and team versions, you can quickly connect with other staff members or independent contractors you work with. FreshBooks also allows you to take ACH payments, provides a strong invoicing functionality, and monitors time.
FreshBooks offers its users four different pricing plans: Lite, Plus, Premium, and Select. While the Premium plan is best for smaller businesses, the Lite plan is a better choice for those that work on their own. The monthly fees for FreshBooks Lite, Plus, and Premium are $13.50, $22.50, and $45, respectively.
4. Crunch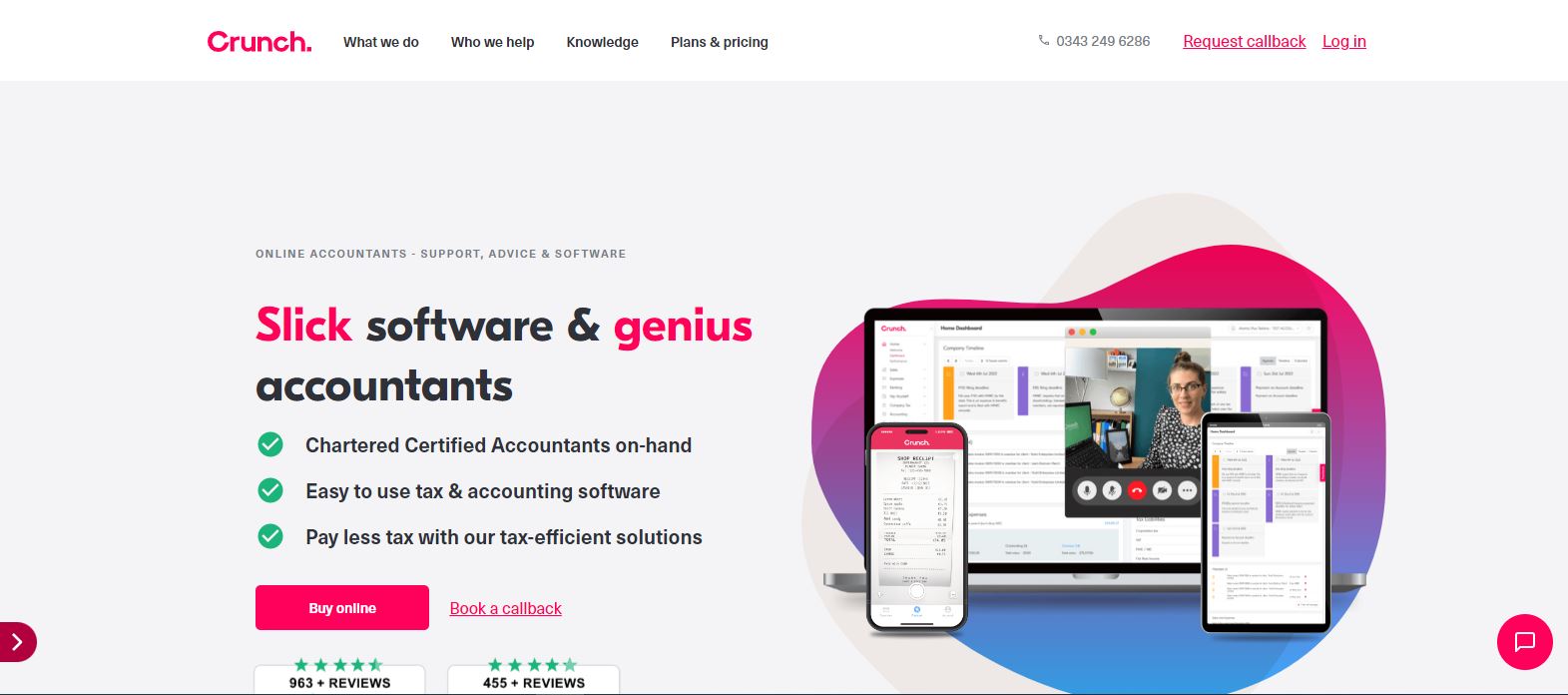 Crunch stands out from the other companies on our list because it provides access to a personable, knowledgeable accountant who can address your financial questions in addition to accounting software. Of course, you pay a little bit more for this; the exact amount depends on the sort of business you run.
It costs $24.50 a month for a single user. It provides unrestricted access to accountant help and software that makes it simple to generate and submit your VAT and self-assessment tax returns automatically.
5. Reach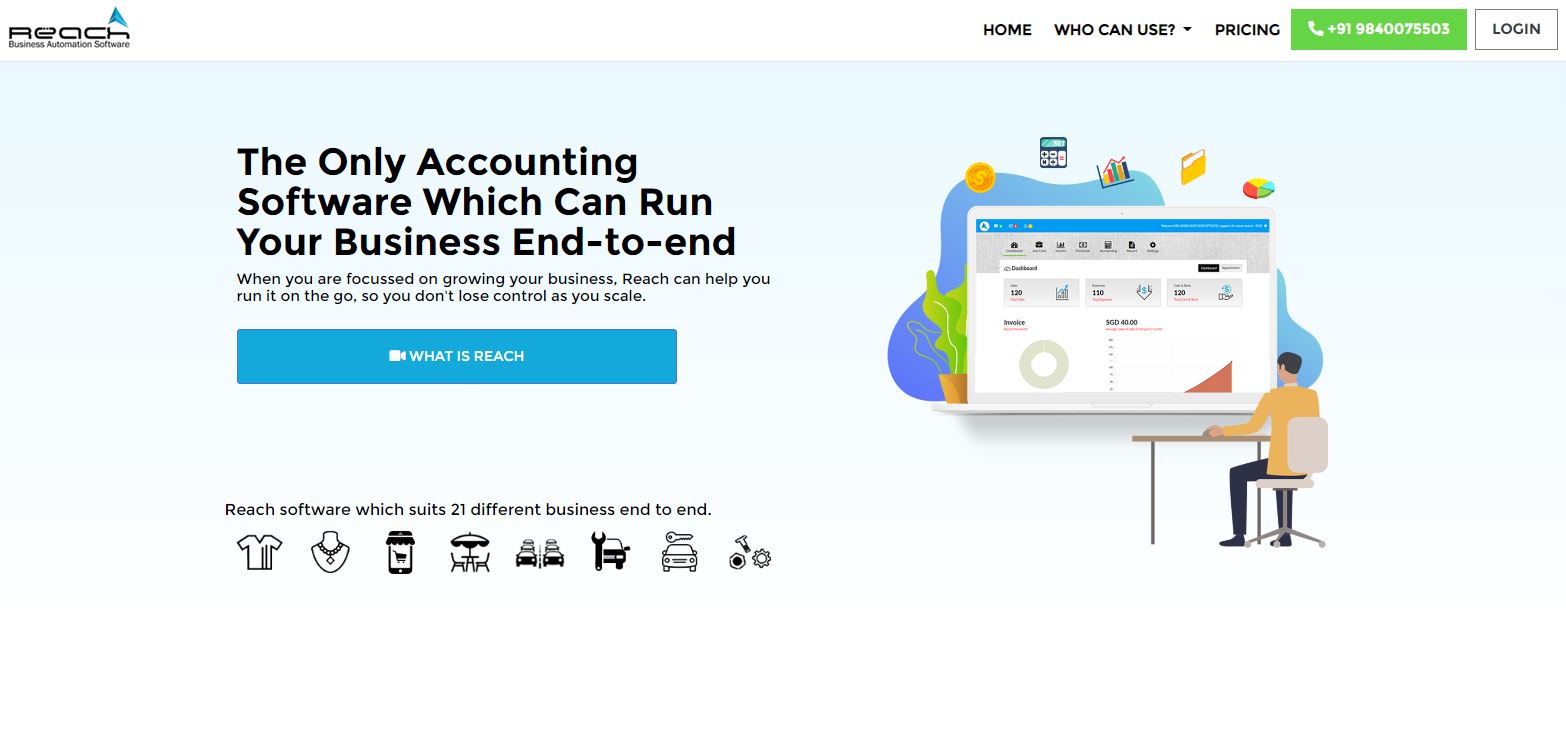 Reach is one of the best online accounting software for businesses since it is simple to use and deploy. Thanks to its automation features, you can keep track of your cash and merchandise across all locations.
This facilitates decision-making on resource allocation and financial management. It also includes CRM, accounting and tax management, mobile apps, and many more components connected with an ERP system.
6. AccountingSuite

AccountingSuite has everything a small business may need, including cloud accessibility and reliable accounting features. AccountingSuite allows its users to connect to a bank and can connect to 9,000+ institutions.
The Purchases and the Sales features allow you to both processes and pay bills, as well as handle your invoices. The program also has project and time tracking features, allowing you to keep track of projects and profitability while keeping track of the time spent on each project individually.
7. Sage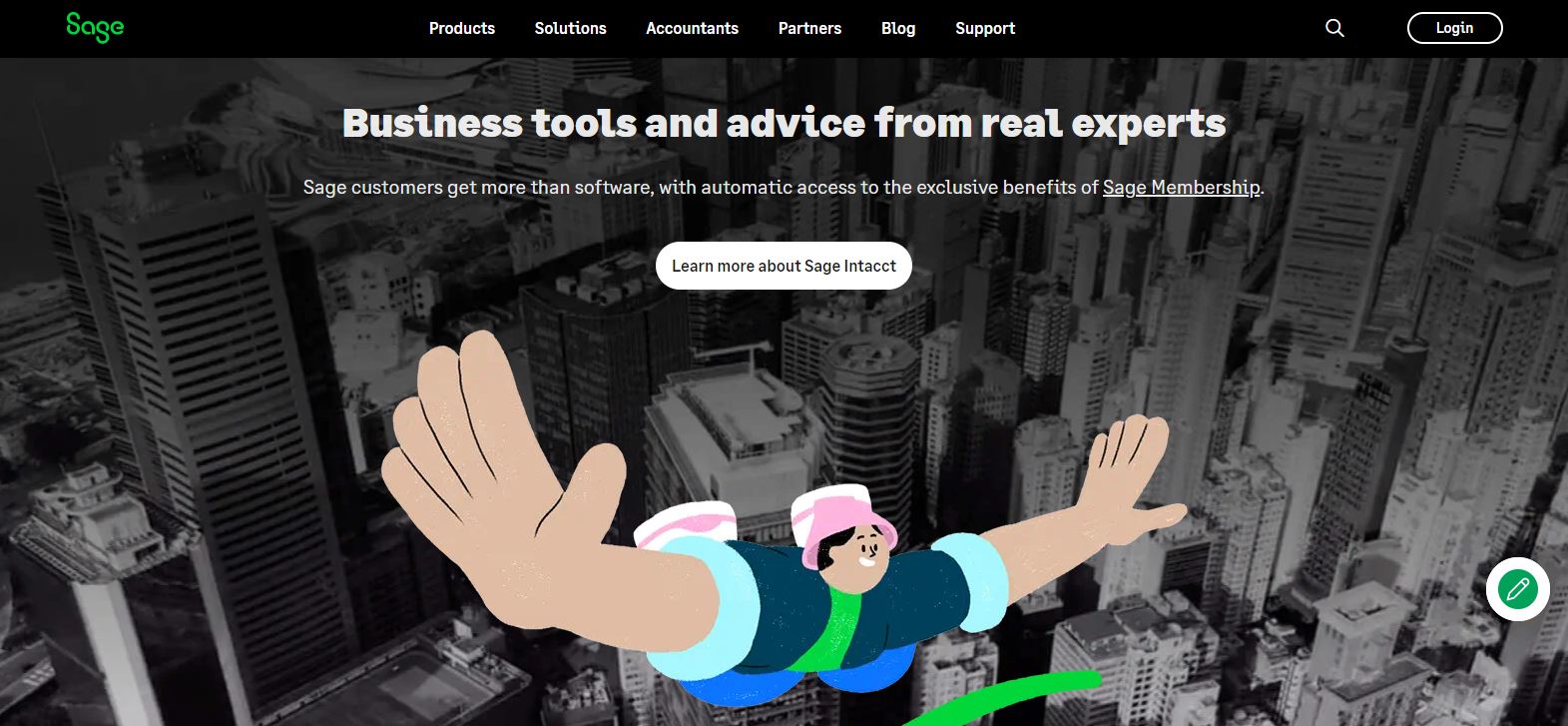 Today, Sage's market-leading software serves more than six million clients. But in 1981, Sage had just recently started off in a basement, specializing in, you guessed it, accounting software. Sage continues to focus on small businesses even though it has outgrown its modest space. So what can you get for your money?
Accounting Start ($12 per month), Sage's entry-level service, covers all the essentials. It allows you to make and send invoices, calculate and deduct VAT, and automate bank reconciliation. It supports a single user. For $24 per month, larger companies can switch to Accounting Standard, which unlocks unlimited users and adds advanced reporting and cash flow forecasting to the mix.
Final Thoughts
Cloud-based accounting software is one of the greatest online tools for your company, regardless of how big the company is. To increase the effectiveness and scope of your business, you can only rely on data.
Your data is most useful when it comes to making decisions and conducting business.