5 Best Translation Plugins for WordPress You Can Get for Free: Get a Multilingual Website in a Few Clicks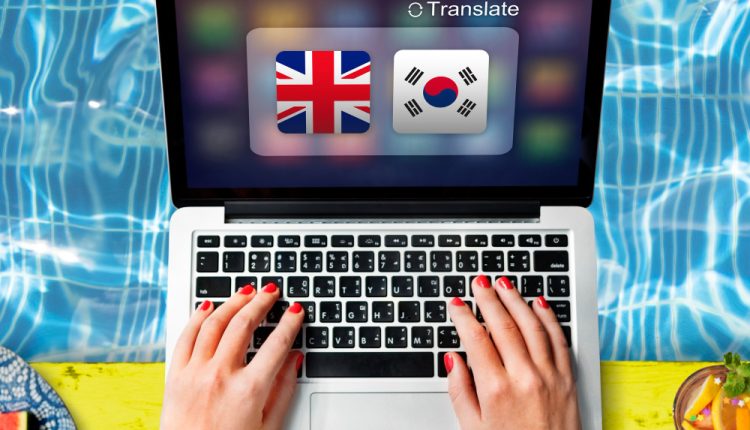 We have a greater need for translation tools and plugins in the age of websites and online businesses due to the rapid development of communication and information technologies that people worldwide use.
Information technology has transformed how information is circulating. The fast expansion of translation technologies has had a significant impact on the quality of websites. It allows you to reach a much larger audience as someone who doesn't understand the language your website is written in can easily translate it.
In today's information and communication globalization, tools and active use of translation software are necessary. Knowledge of automated tools and resources in the translation process are required conditions for professional and quality translation of your website.
Here is a list of the five best free translation plugins you can use on your WordPress.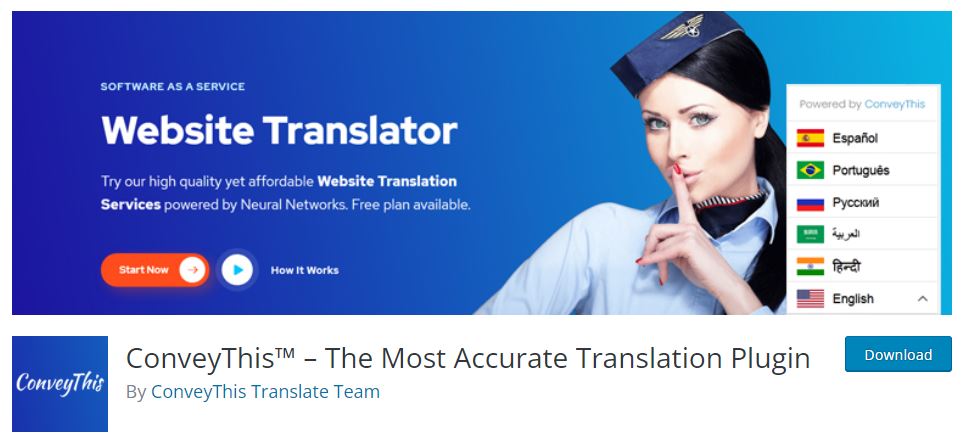 ConveyThis is one of the most popular free translation plugins for WordPress. The advantage of this plugin is that it can help you translate your website into more than 100 languages.
That allows you to reach people from all around the world and connect with a larger audience. Many WordPress website owners use this plugin as it is fast and reliable. You don't need to know any coding or hire web developers to use this translation plugin.
It is user-friendly as it can immediately translate your website content into most languages your readers are using. You can find everything you need using a simple and beginner-friendly dashboard.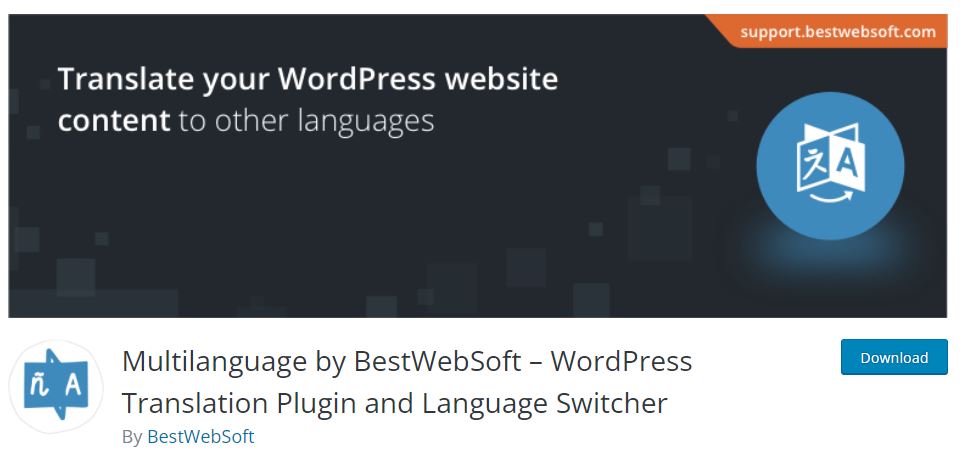 Multilanguage by BesWebSoft plugin is popular because of its easy-to-use features. You can install and activate this plugin on your WordPress website in just a few minutes.
It enables you multiple ways you can customize the way it works. You can include personalized codes or mark certain links you would like to be translated.
It allows you to add a drop-down menu with all of the languages available for translation. This is a great option as your readers can easily find the language they want your website content to translate to.
It is a better chance that they will stay longer on your website and even interact with you. You can also add a Google Auto Translate section that will immediately show up when someone visits your website.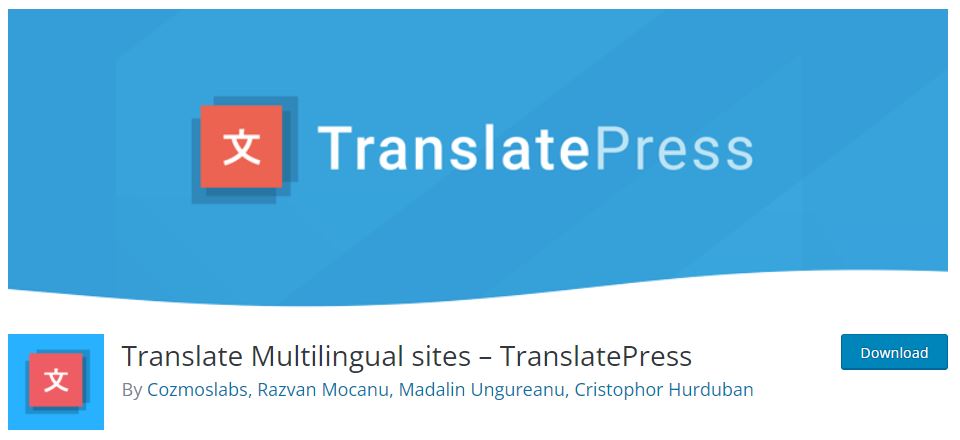 Translate Press is another translation plugin you can use on your WordPress website for free. This plugin will ensure that all of your translations are professional and easy to understand.
If you don't want or like automatic translation, you can do it manually. With this plugin, those who want their pages to be translated fast can quickly do it.
This translation plugin works with Google Translate. That means that whenever someone visits your website, they will be able to translate your content into a specific language with the help of Google Translate software.
There are a lot of features that allow you to have complete control over the translation. You can choose specific content or pages of your WordPress to be translated.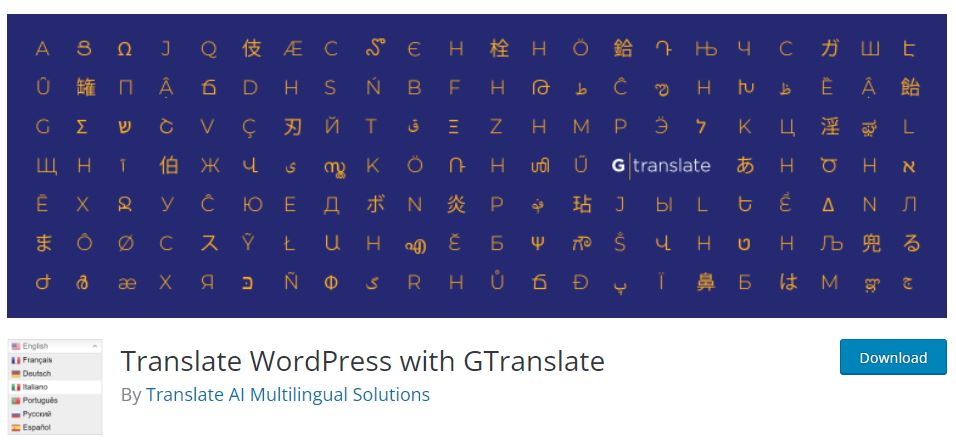 Translate WordPress with GTranslate is a translation plugin that offers a lot of possibilities for free. It is among those plugins that provide the most languages you can translate your website to.
They enable more than 100 languages to translate your content and help you get more traffic. That can significantly help your search engine optimization and rank higher on Google. It stands out from other translation plugins because they use a cloud-based system. You can easily adjust this plugin to suit your needs.
This plugin can be connected with Google Analytics and show you exactly which languages people translate your WordPress website.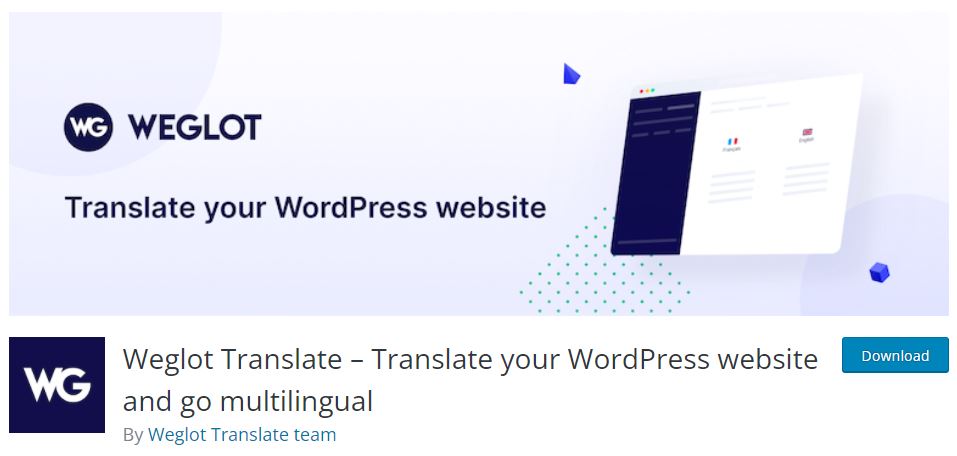 Weglot Translate is one of the most commonly installed free translate plugins you can find on the WordPress plugin repository. It is popular because it allows you to translate your WordPress website to more than 105 languages.
The plugin helps you to reach an audience no matter where they might live. The great thing about this plugin is that when it translates your article or page, Google indexes it and makes your website visible to more people. It is trustworthy and easy to use a translator.
This plugin doesn't need to worry about your website being slowed down. It is designed to be compatible with any WordPress theme and all the add ons you might have on your website.
Conclusion
The high demand for translation tools provided faster and more efficient solutions. The free translation plugins for the WordPress website mentioned in this article can significantly help to optimize and grow your website. They all provide different features that can be of great advantage for your online business.