Living in the 21st Century has gradually made you believe that every repetitive task should be automated using the software. All the heavy and time-consuming things are replaced by a computer program or tools which help you deal with it.
Suppose you still are confused and cannot figure out why all these tools for automatization are becoming popular today. In that case, you should only ask yourself one single question: Why would you bother doing the same repetitive tasks yourself if there is a tool that can do it for you equally efficiently, saving you a ton of valuable time that you can invest in something else?
Paying for the goods and products was very messy before. Companies had to send invoices manually to the clients, remind them of the due date and worry about payment processors. The company had to do all the invoicing themselves, which includes many things you need to be careful of and take care of.
Every client prefers a particular payment method, so your task is always to have as many payment options as possible. Managing this yourself is a crazy idea, thus better leave it to the software.
Billing and invoicing software help you create new clients, send invoices automatically to them in a click, accept different currencies, process their payments, charge their credit cards, or complete transactions through PayPal. Give your clients the possibility to pay for the products online in a professional, secure and quick way.
Let's take a look at the top five billing and invoicing software that is perfect for any size of business.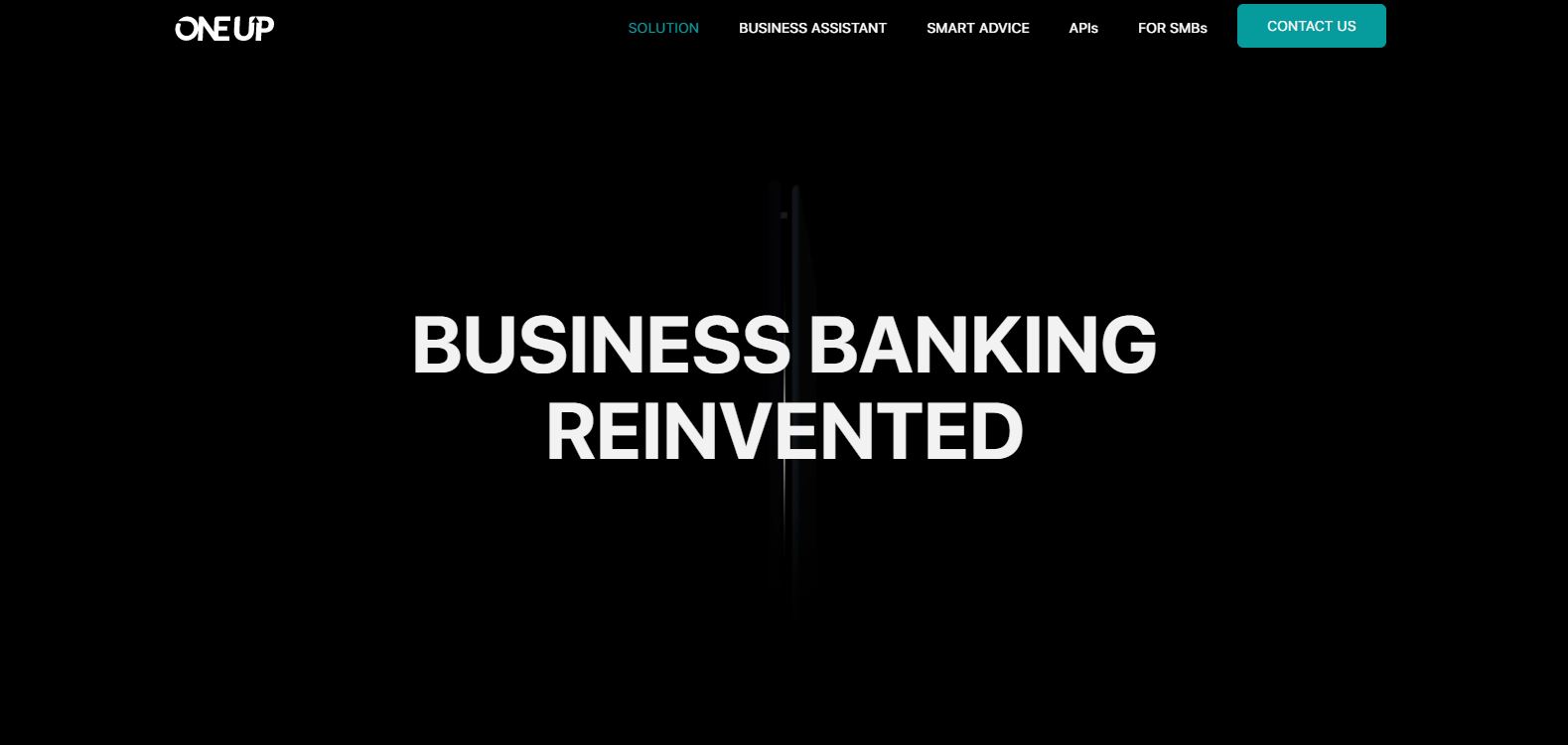 OneUp is a fantastic billing and invoicing software which tracks how much money clients need to pay and allows you to send invoices to them in just a few clicks. You can select to send them an invoice via email in which they get an automatically generated invoice in a digital form.
Still, there is also an option to print it and have it as a physical copy. Powered by an AI, it will try to predict your cash balance at the end of the month and calculate how much you spend, receive money from invoices, and what the profit is in the future.
For clients, paying the invoice was never easier. With OneUp, open the unpaid invoice, scan it and pay in a second. OneUp gives you valuable information about your clients and lets you send personalized invoices according to what audience group they belong to.
Pricing:
Free 30 Days (unlimited users / no credit card required)
Self Plan $9 / month (1 user)
Pro Plan $19 / month (2 users)
Plus Plan $29 / month (3 users)
Team Plan $69 / month (7 users)
Unlimited Plan $169 / month (unlimited users)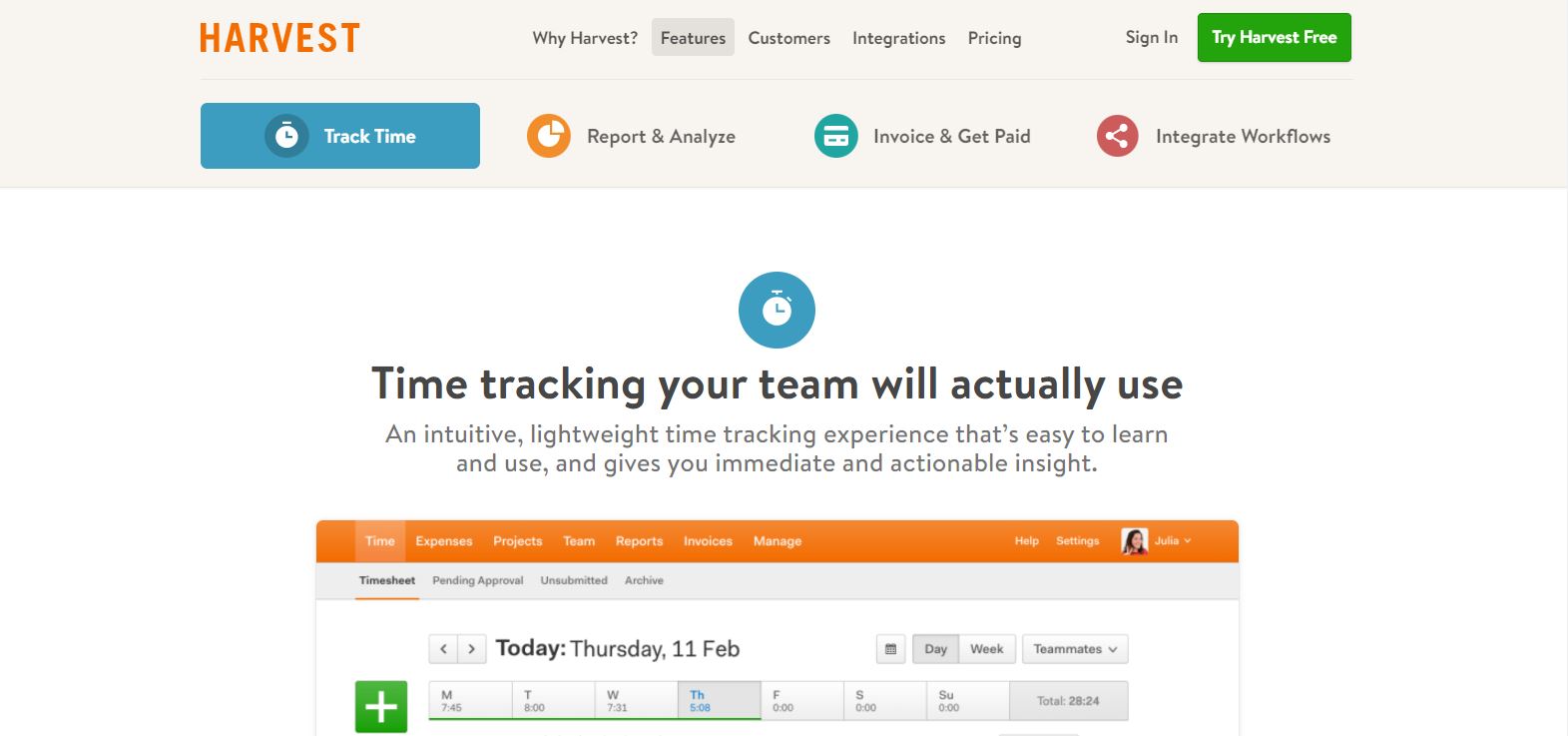 Harvest is primarily time-tracking software, but one of its features is invoicing. As the topic of this article is invoicing and billing and what software we can recommend, let's review what Harvest gives us.
Harvest invoicing offers:
Simple and quick invoicing
Send invoices via email
Automatic reminders for clients
Charge clients (Stripe & PayPal support)
Pricing:
Free 30 Days (one seat and two projects)
Pro $12 per seat/month ( Unlimited seats and projects)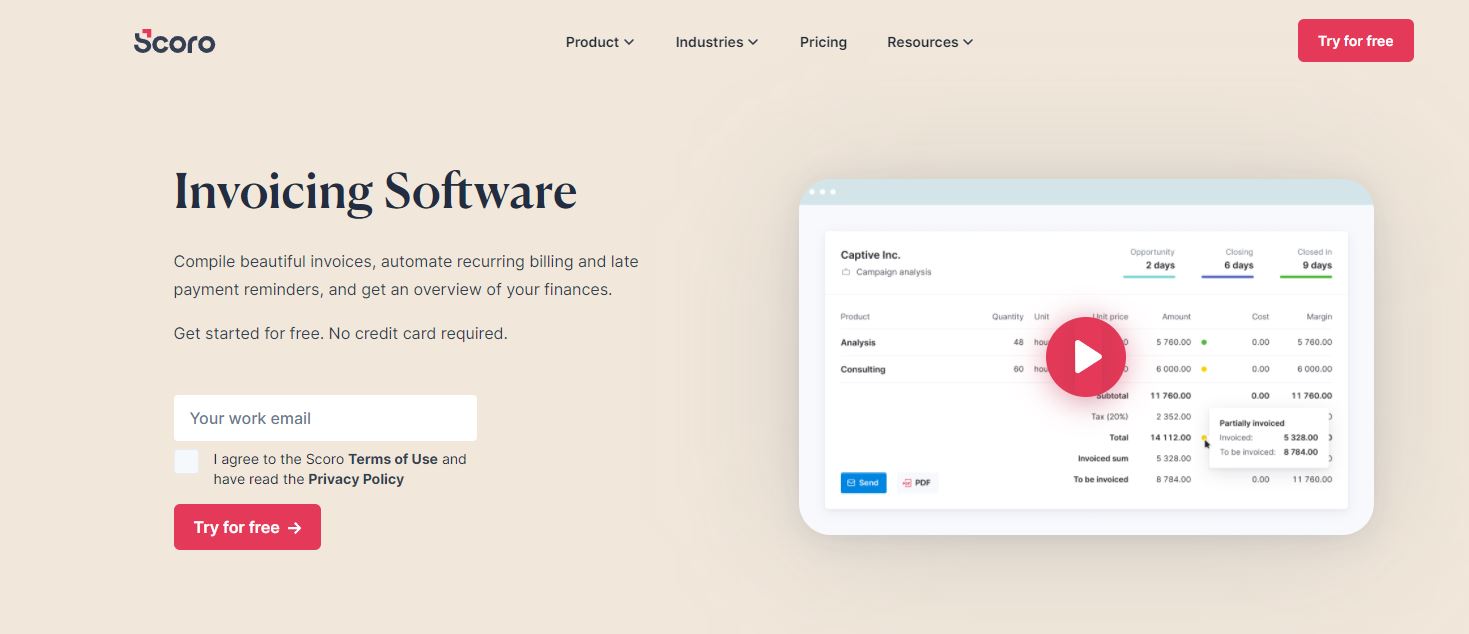 If you are looking for invoice & billing software, you are generally not satisfied because they are all missing something. Well, let me tell you that Scoro is claimed to be an all-in-one tool for everything you need in terms of issuing an invoice, sending it to your clients, and receiving payments.
Scoro allows you to generate invoices from orders, files, track your clients' time, and deliver them in beautifully looking PDF files. You can monitor your clients, send recurring invoices, and remind them of the due date. Scoro also does give you an overview of your company's financial situation by providing you statistics on how much you spend and profit.
You get a friendly personalized page for each client that shows you all the information such as contact information, invoice history, files, and more.
Pricing:
Essential Package $28 per user / month
Standard Package $42 per user / month
Pro Package $71 per user / month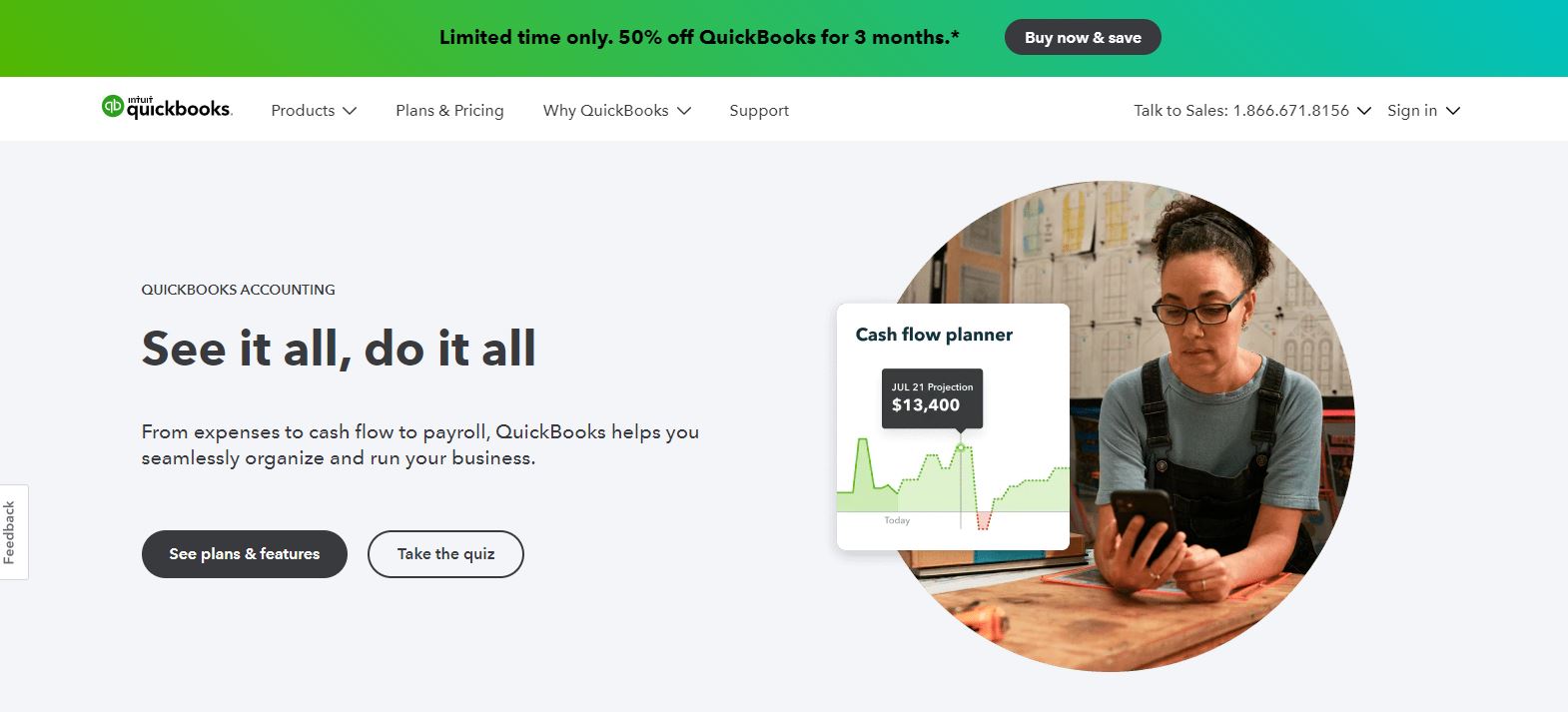 All-in-one accounting software, QuickBooks, is used to manage books for any business size, create invoices, monitor expenses, and track your company's performance by the reports you get. Sending an invoice to the clients is easy and fast.
Make your clients pay in a few clicks. You can choose from many custom invoice templates and give your invoices a professional look.
Pricing:
Simple Start €15 / month (currently there is a discount of 50% – €7.5)
Essentials €22 / month (currently there is a discount of 50% – €11)
Plus €30 / month (currently there is a discount of 50% – €15)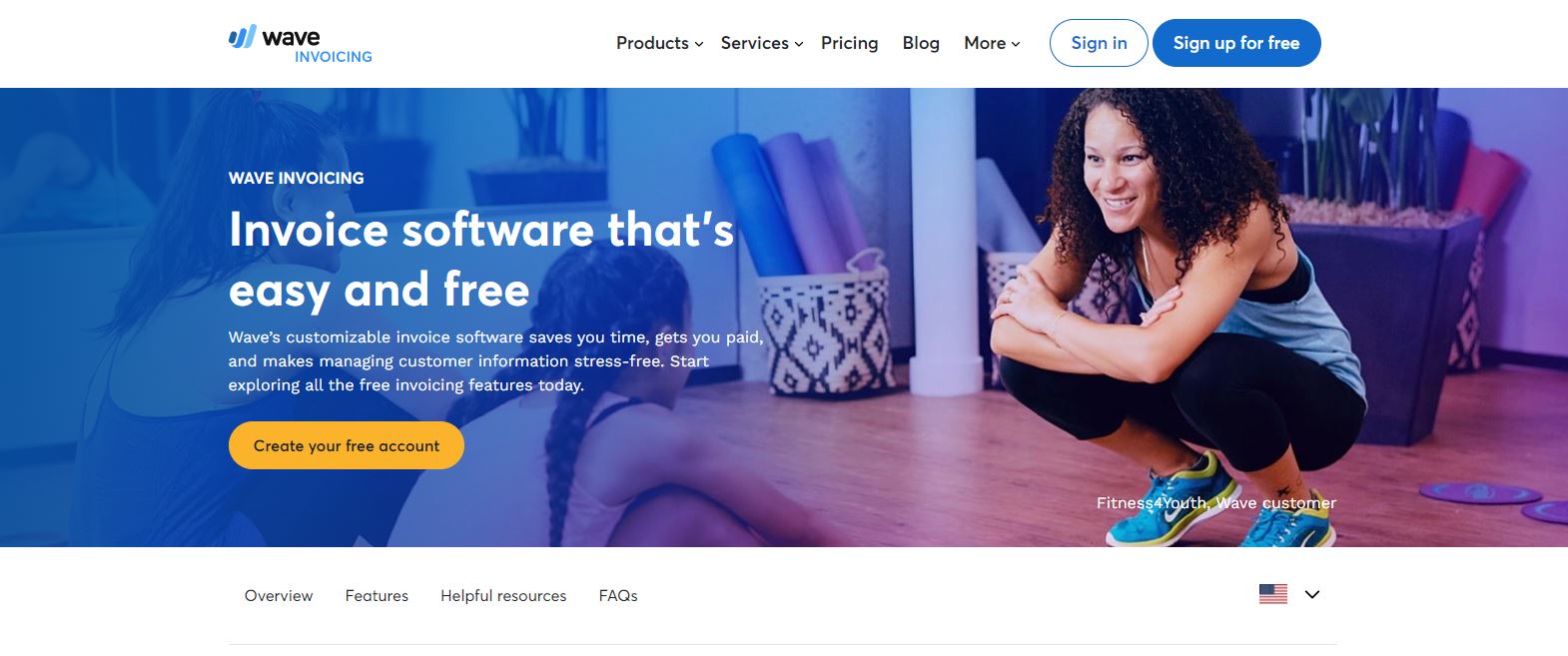 Let's end this list with one free invoicing software. Wave offers the same service as paid tools but is entirely free. Easily design invoice templates, change colors, send single and recurring invoices to the clients, and get paid without chasing them.
Not only is Wave web-based, but you can grab their Android and iOS app and use the invoice system on the go. Have a clear picture of the clients, their payment history, and contact details. Get notified when your clients view or pay the invoice. Clients can pay via their bank account or a credit card.
Pricing:
Free (Unlimited use with no monthly or setup fees)