Even though it is invisible, the XML sitemap plays an essential role in a website's existence. It is a file with all important pages of your website, showing your website's structure. With this well-formed file, your website could be easily and quickly found by Google. And, isn't it one of the crucial parts for the success of a website?
Before starting your website, you'll need to choose a website-building platform. Let's talk about WPMU DEV, which is a one-stop-shop for building, managing, and selling websites. Check out their plans here and save 20%.
Now that you know what XML sitemap is, you may wonder if you need it and how you can create it.
Since XML sitemaps act like a website's roadmap, it makes any data search easier. Hence, XML sitemaps are mainly recommended for large websites with a lot of data or new websites with few external links. But even though it will make life easier for those large websites, XML sitemaps are beneficial for any website online since it allows Google to find important pages and changes on the website quickly. With that fact in mind, how XML sitemap is beneficial for your SEO and your website's ranking is certain.
An XML sitemap can be generated in many ways. The first way is to code your file by yourself, carefully reviewing the structure of your website and deciding what should be included in your sitemap. After entering all the pages with the following rules for a well-formed XML document, you should validate your document through an XML validator and submit it to Google Search Console.
You notice how this way of creating the XML sitemap takes time and requires some coding skills. Thankfully, there are alternatives online.
XML Sitemap generator tools are tools that do all this for you. Many excellent tools are available, and we will highlight ten of the best currently available.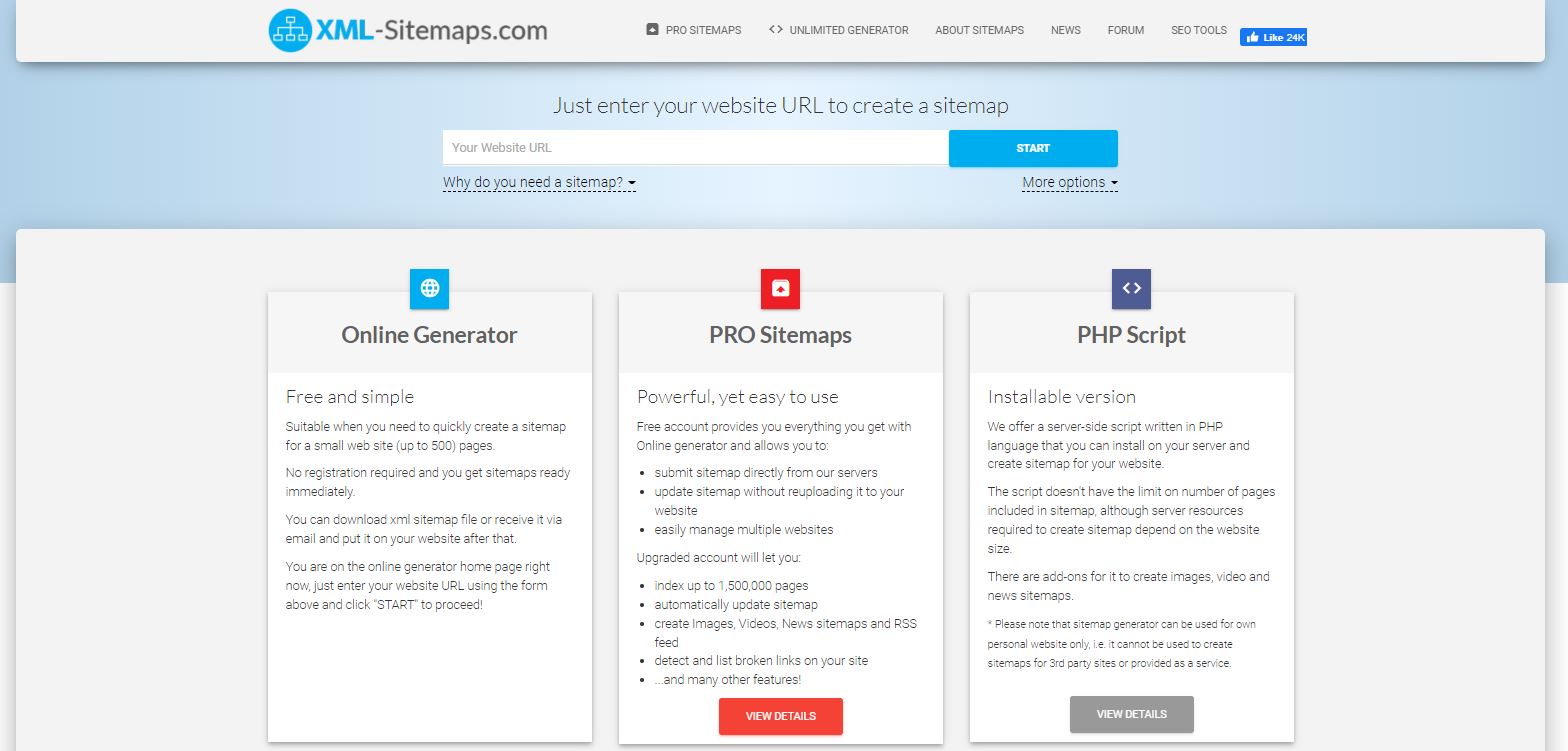 XML Sitemaps is a simple XML sitemap generator with three different ways of creation. The free online generator is excellent for fast sitemap creations of small websites. PRO Sitemaps works with larger websites, creating files, indexing all pages, and updating the sitemap if some change happens.
It also detects errors and broken links. The third option is the installation package for your server for generating a sitemap for your website. This option has no page limitation, and it is great for big websites you own.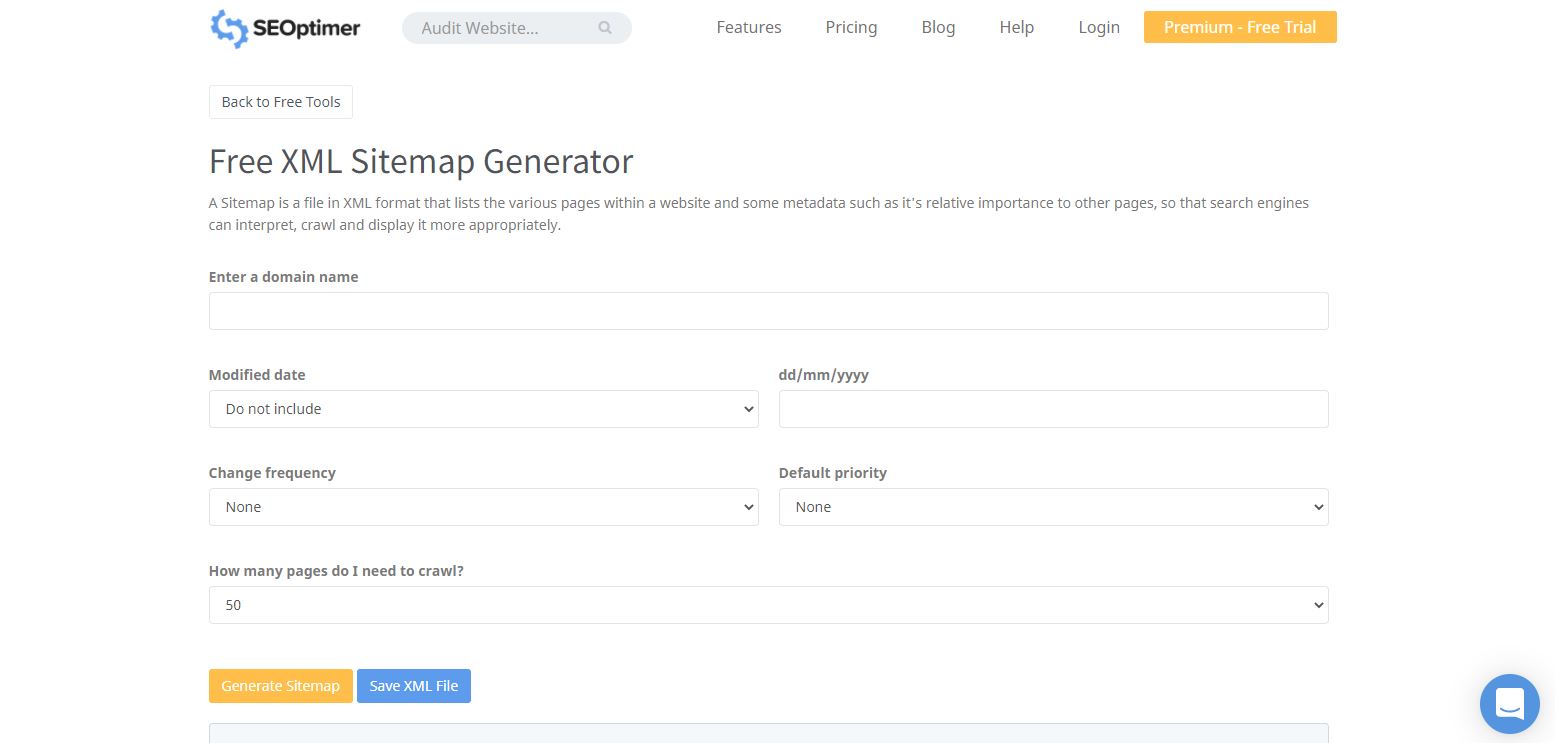 SEOptimer is a fantastic SEO auditing and reporting tool. The XML sitemap generator is one of its free services. It takes some metadata and lists several pages from a website.
That could be important for search engines for better performance, crawling, and creating a better sitemap. This free generation can crawl up to 5000 pages from one website.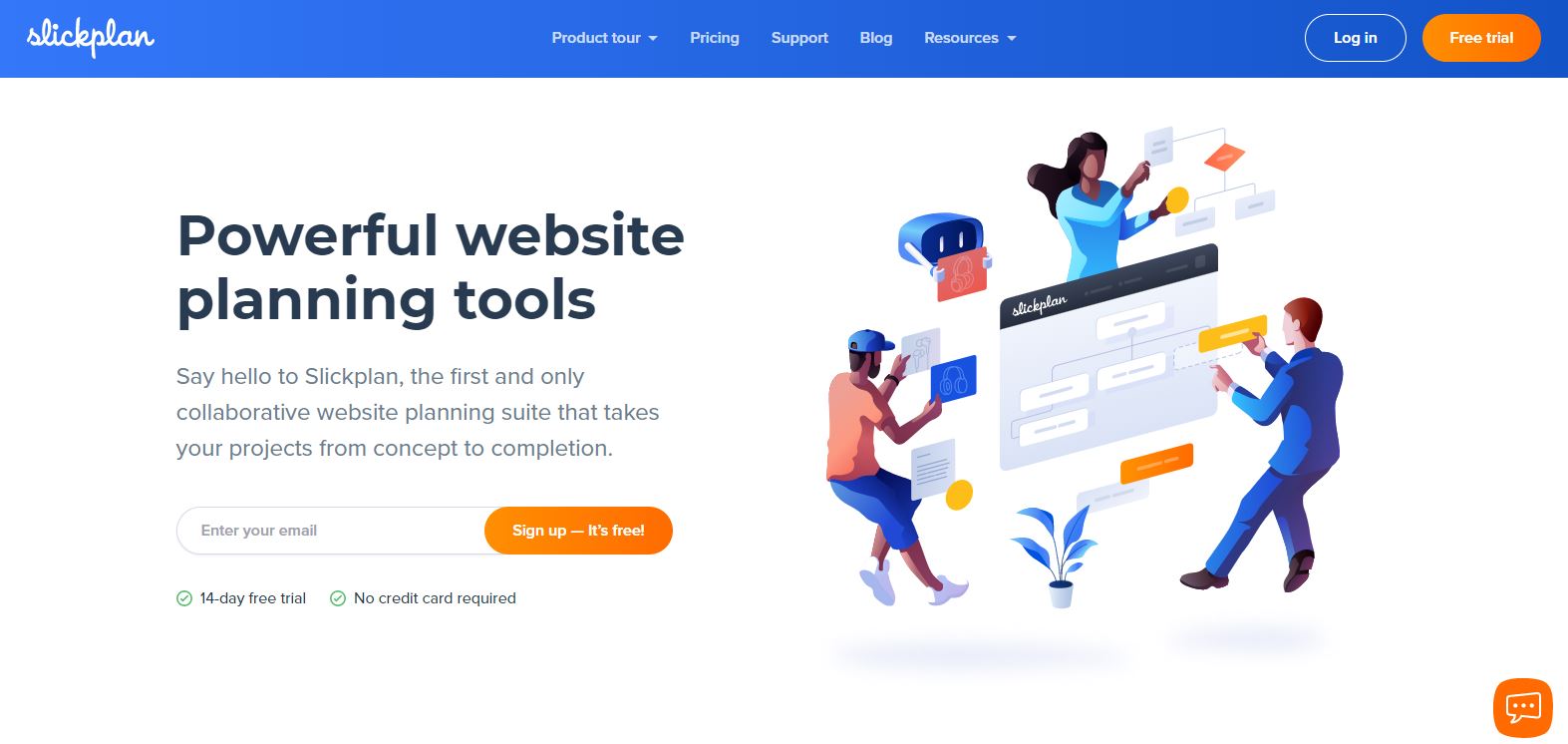 Slickplan is one of the generators that create visual professional sitemaps. It has a simple user interface with an option to add different colors and images to your results.
It offers the setting of different customizable templates for website structures for future websites. Outputs can be XML files or scalable vector graphics. Besides the regular generator, it has a WordPress plugin for existing WordPress sites. Slickplan offers a 30-day trial of several different pricing plans with different features and limitations.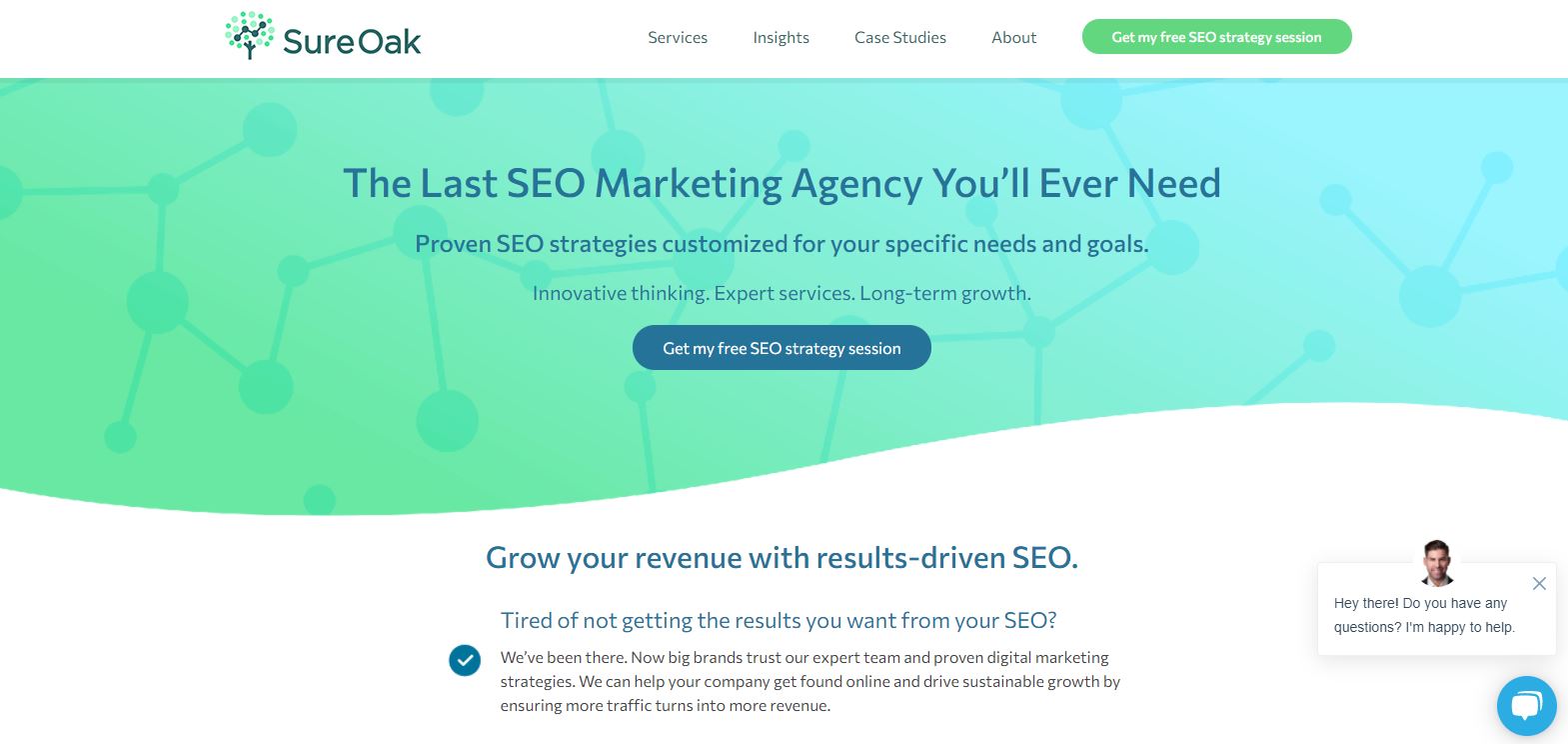 SureOak is a free and straightforward XML sitemap online generator. It takes a website's link and crawls through it, appending the URL of websites' pages, and then it creates a sitemap. This file should be created and reviewed for mistakes before being posted to the Google Search Console so that your website can be readily identified and searched. Your tags in the code are significant here since Google uses them for better ranking.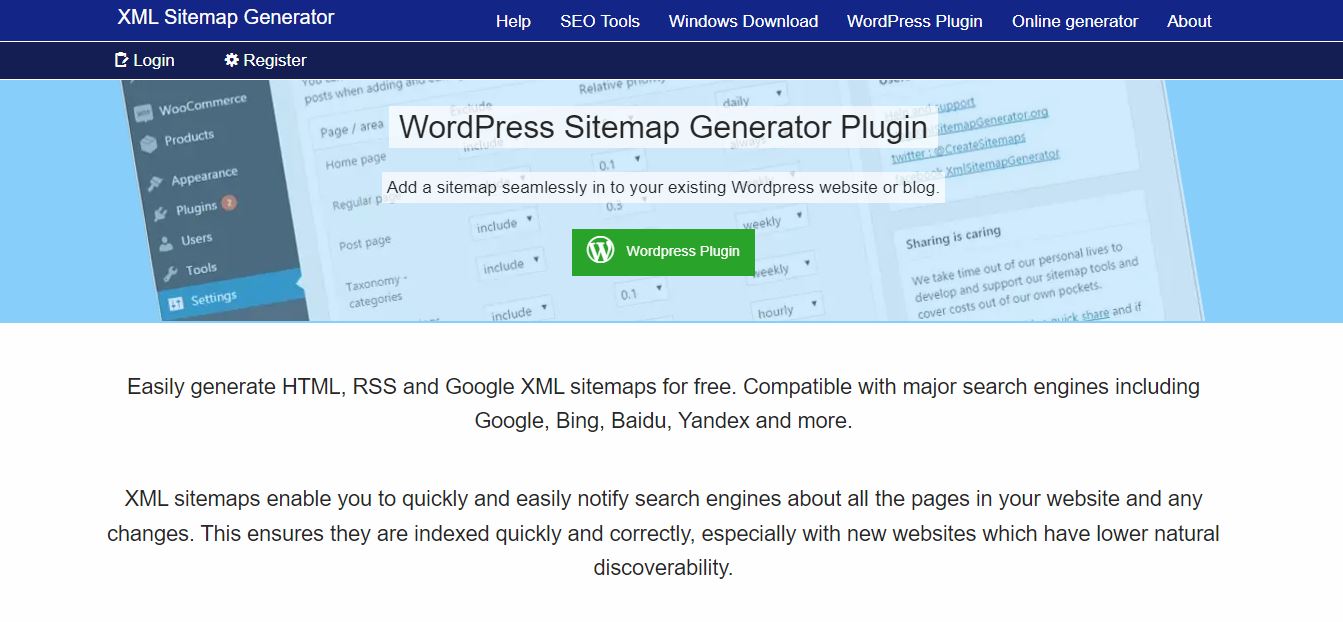 XML Sitemap Generator is one of the simplest XML sitemap generators. It can generate HMTL, RSS, and XML sitemaps, compatible with all major search engines. It works fast and easy to search through the file and notice any change.
A tool is a great option for first sitemap creation and index checkup for new websites. This generator has three different versions. All of them are free. The online generator is available for quick checks of any website. It also checks if files are indexed and if there are some errors. The WordPress plugin is used as an add-on to your WordPress site. The third option is software to desktop download for your websites' unlimited number of generated sitemaps.
Sitemap Generator is another simple tool for generating sitemaps and improving SEO ranking. Its Static Pro version can crawl up to 1 million URL pages and indicate images on the website.
The dynamic version, more expensive, is for larger websites and has no significant features limitations. Every version is convenient and functional, exporting professional results.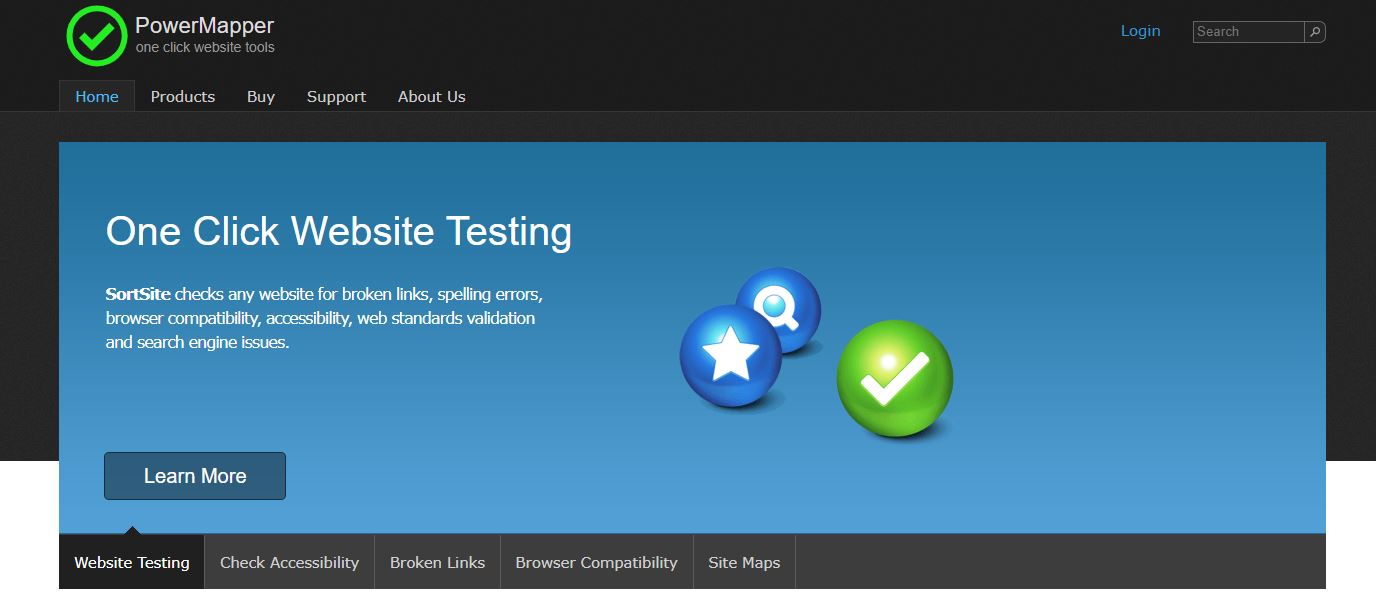 PowerMapper is a straightforward tool that offers a variety of features, and an XML sitemap generator is just one. It creates visual sitemaps and presentations, which can be exported to XML and CSV files. It takes just one click to create an XML sitemap.
Your previously created sitemaps can be uploaded here, edited, changed, or troubleshot. It can analyze your website data and suggest some improvements for better ranking. They offer a free trial for two different pricing packages.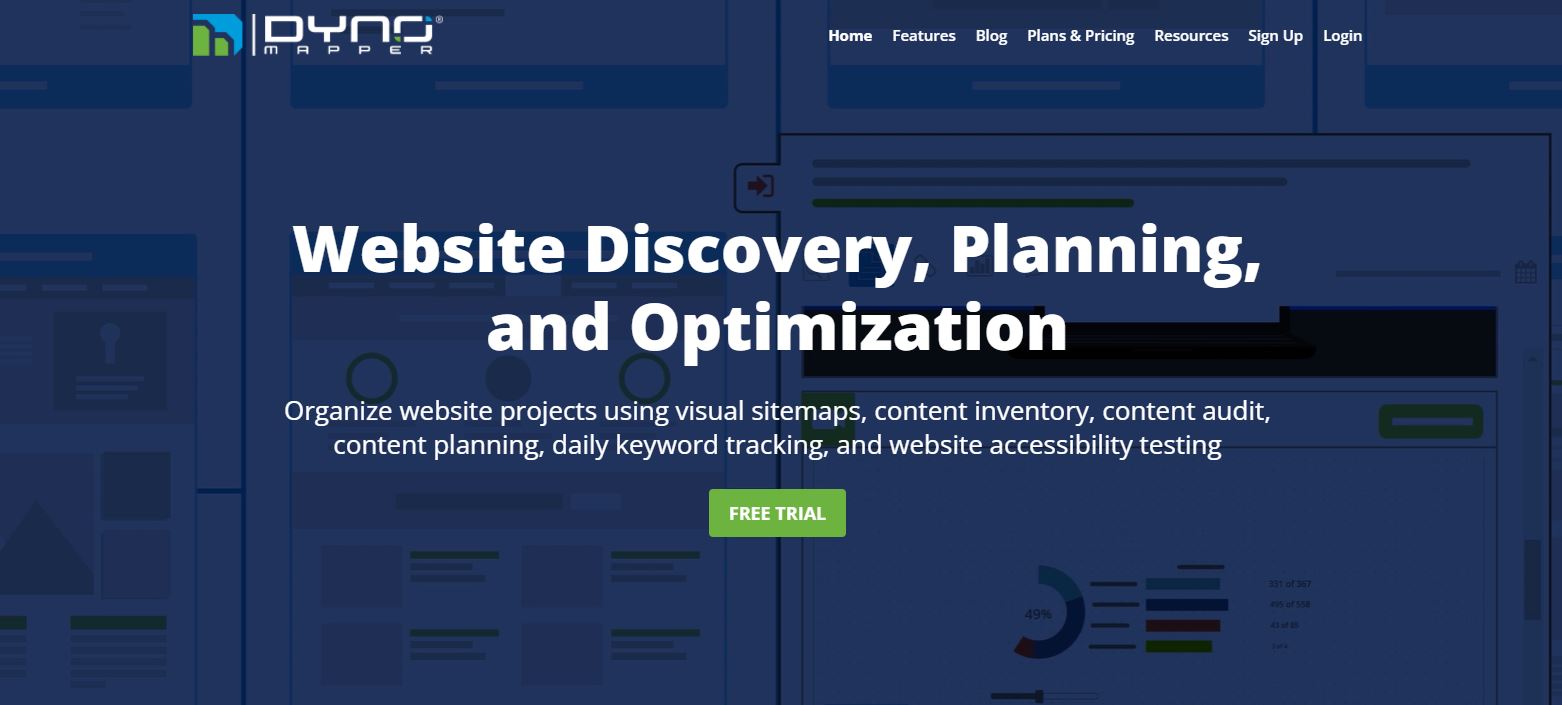 DYNO Mapper is a tool that generates visual sitemaps that can crawl up to 200 000 pages at once. It acts fast and gives detailed results, analytics data, inventory information, and visual content. It allows users to edit the structure and hierarchy, assign different statues to every page, or categorize them.
The tool also offers advanced crawling control unique for every website. You can find three different pricing packages with a different list of features. The main differences are the number of pages added to the file and the number of saved projects.

Screaming Frog generator creates XML sitemap, with advanced configuration over URLs. It checks if there were changes, modifications or if some links are broken. This tool can analyze tags and descriptions to detect errors or duplications.
Its features are beneficial for SEO rankings since they track progress and possible fast correction issues. Screaming Frog integrates with Google Analytics and Search Console, which improves your website performance. Its paid version offers many features paid annually.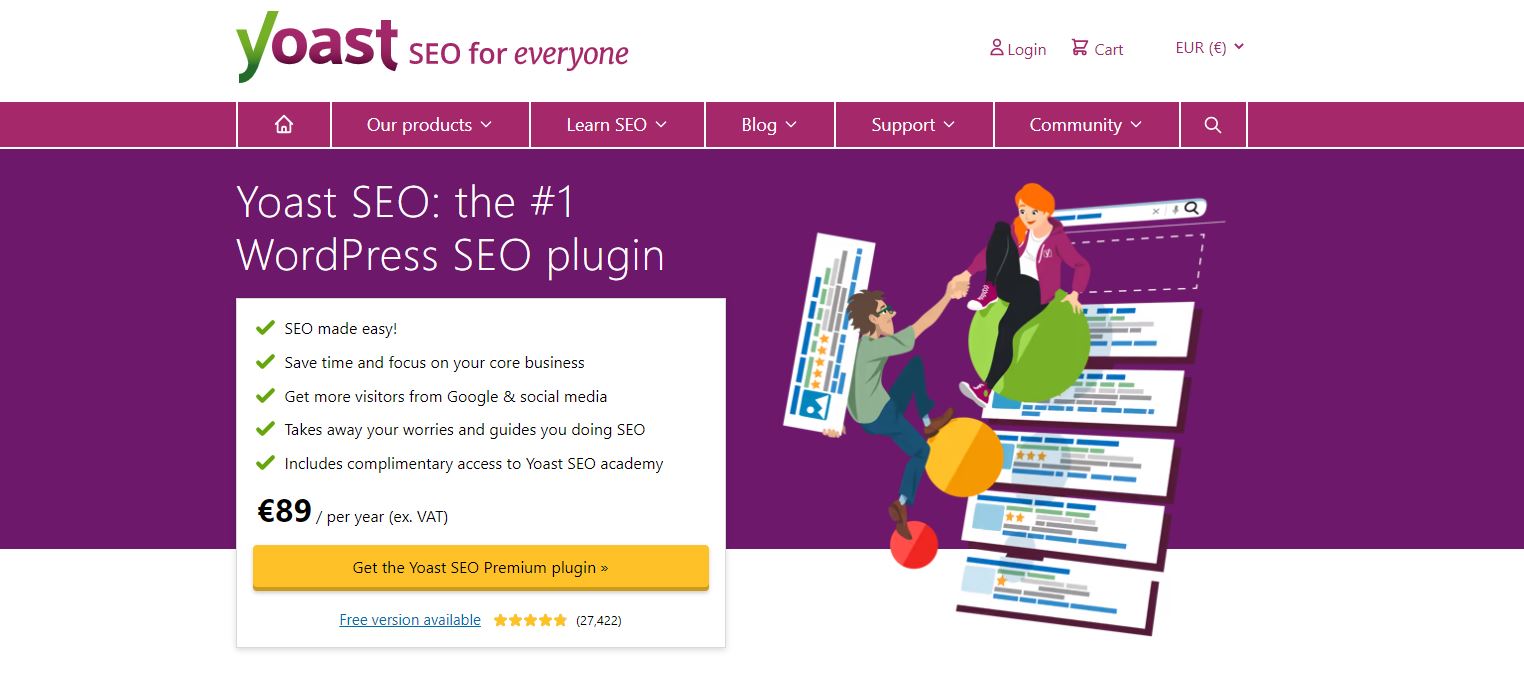 Yoast SEO is an SEO plugin for WordPress websites. This plugin adjusts the website by the highest SEO standards and improves its ranking. With this tool, you can optimize your content and site structure with special internet linking features.
It is easy to install a plugin over a WordPress Dashboard and Yoast SEO plugin features. With this plugin, you can limit the number of sitemaps entries, add more or external sitemaps, or change the values inside the sitemap. This plugin costs €89 per year.
Conclusion
XML sitemaps are beneficial for every website regardless of the size or purpose. They are not good just for keeping website structure tidy and clean, but also for faster and better Google search and improved SEO ranking. The XML sitemap is beneficial for your business in general. Creating XML sitemaps can be tricky, but XML sitemap generator tools will help you overcome any possible obstacles. There are many simple generator tools, we have introduced the best of them. Feel free to try them and choose what feels the best for you.