Have you ever wondered how content is delivered to the end-users on websites? Content delivery has changed throughout the years, and it's important to understand why you should care about it.
Web development is becoming more complex every year, focusing on improving the user experience and website costs. People like to browse through fast and secure websites. They expect to load and access content quickly with no loading issues.
However, sometimes websites experience problems with the server, and you need to wait a long time to get what you looked for. Thus, people started to think about this problem and engaged in finding a solution. The solution was finally found in the late 1990s when a CDN was invented.
CDN or content delivery network is a network layer on your website that enormously reduces load time and bandwidth and provides better security for a website. It serves as a storage location for all of your website's content, which it then distributes to users from the nearest data center based on their location. This way, latency, and ping are kept to a minimum, drastically improving the user experience. It yields to the user experience, but it also helps the companies scale up and lower bandwidth usage by caching the content.
Let's take a look at the top CDN providers, which you should definitely check out, and hopefully, you will figure out which one is a perfect option for your budget and website needs.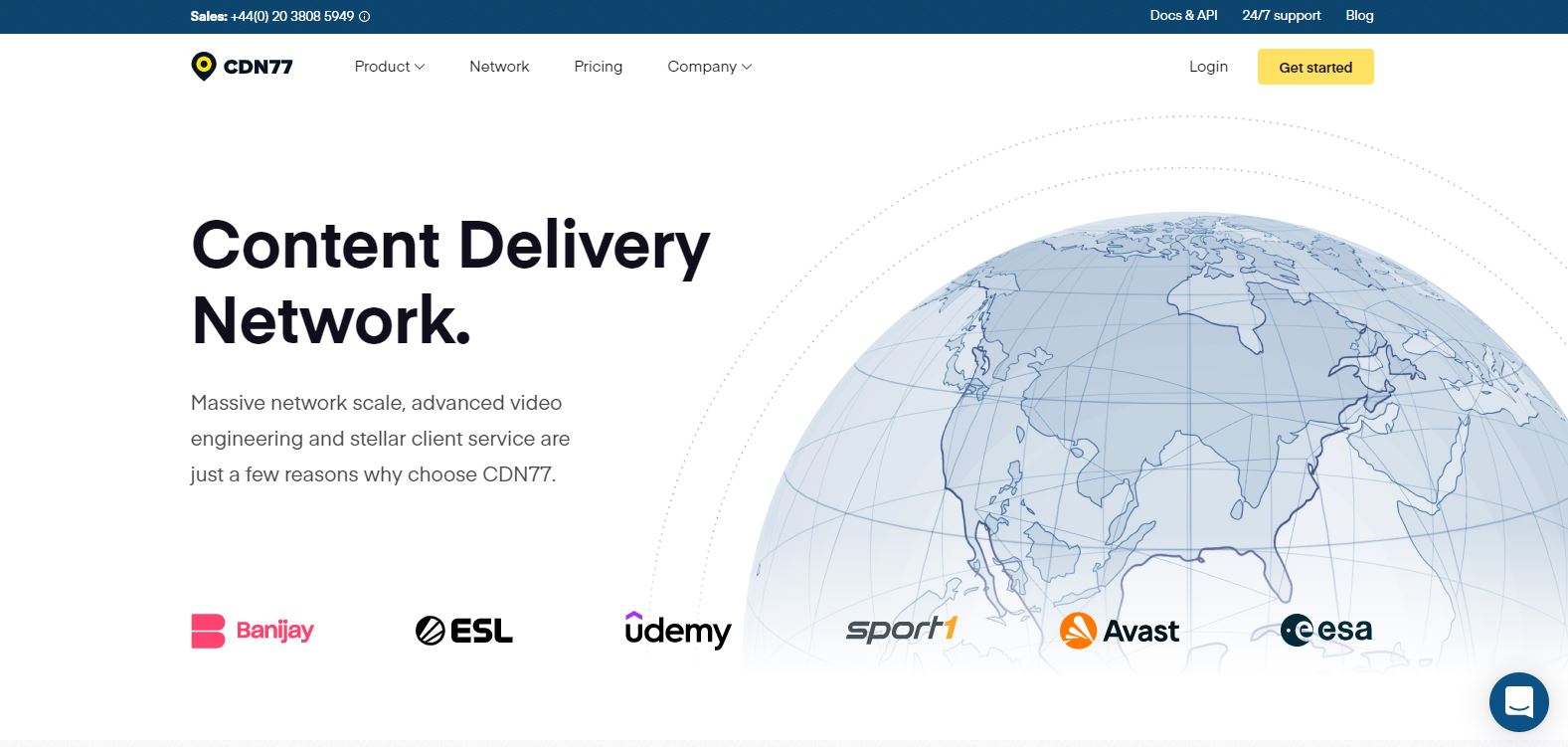 CDN77 is a great CDN provider with over 3000 ISPs connected from over six continents. It delivers around 30+ Tbps traffic and has an outstanding 97% cache ratio.
What it gives you?
Optimized live and VOD streams (multiple video formats support)
DDOS protection, SSL, Geo-Blocking
Customizable HTML5 video player with integrated analytics
Origin protection (real IP of your server is masked)
Web Application Firewall
24/7 Support
Unlimited HTTP(s) requests
No commitment
Pricing:
6 TB for $199 / month
25 TB for $385 / month
50 TB for $580 / month
100 TB for $990 / month
150 TB for $1,390 / month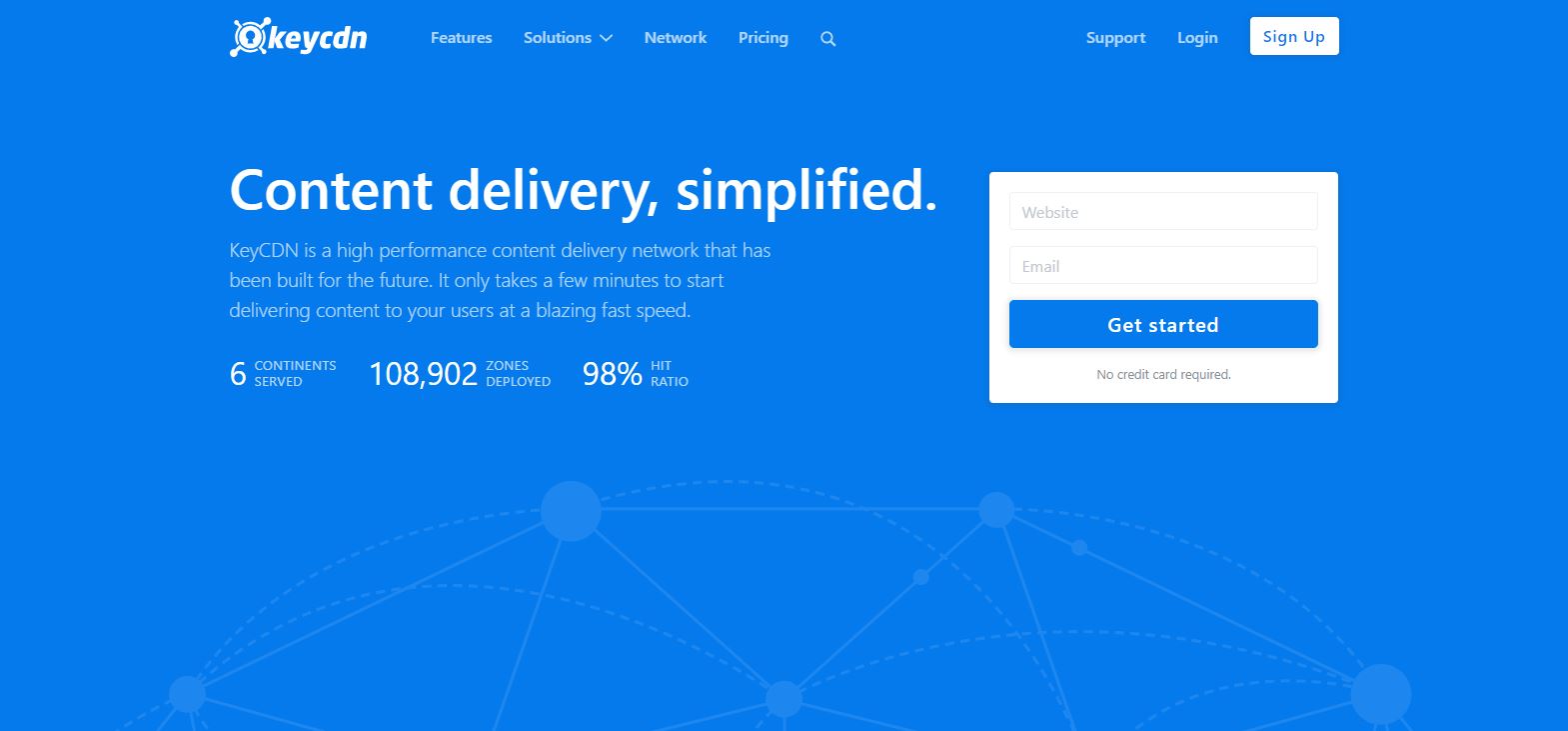 With over 40 data centers across 30 countries, KeyCDN is undoubtedly one of the top CDN choices in 2022. Add a domain name of the website you want to optimize, modify the configuration to your needs and let KeyCDN do the magic.
Don't worry if you are running a website on a CMS or some framework because KeyCDN can be integrated into them. KeyCDN has a pay-as-you-go system, and you only pay for what you use and spend.
What it gives you?
No contract is needed
Fast and low latency
Cheap, only $0.01 / GB
Image processing and optimization (Upscale or downscale images, change their format and reduce file size but keep same quality)
Video playback and HTTP live to stream
Secure storage
Transfer files quickly
RESTFul API integration
Pricing:
Free Trial 14 Days (No credit card needed)
North America & Europe starting from $0.01 – $0.04/GB / month
Asia & Oceania starting from $0.02/GB – $0.09/GB / month
Africa & Latin America starting from $0.04 – $0.11/GB / month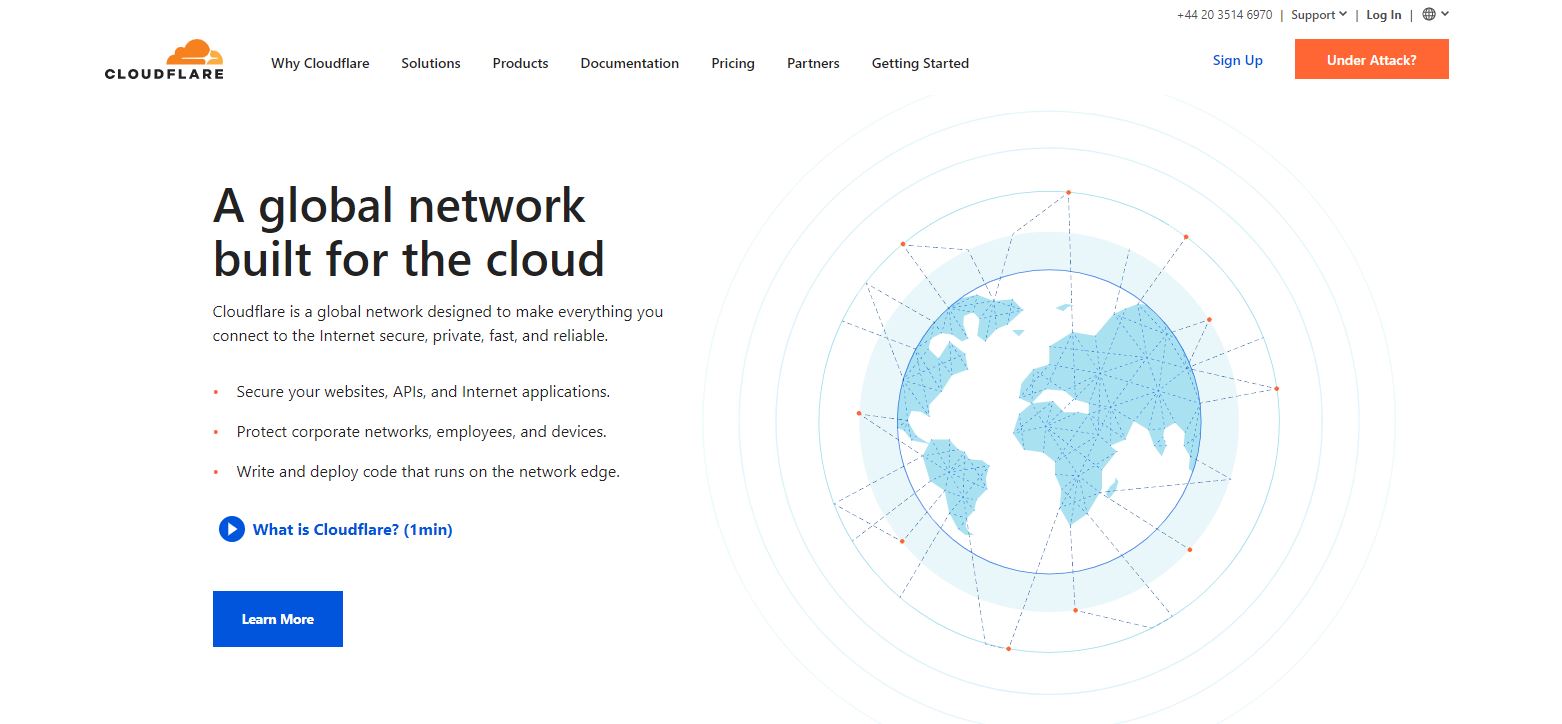 If you think of CDN, probably the first thing that pops up in your mind is Cloudflare. This giant CDN provider has been active in the industry for 12 years. Besides storing and improving the delivery of your website content (caching and proxy), it provides an all-in-one toolbox for network security improvement and image optimization.
One of the very few CDN providers offers a FREE monthly plan for hobbyists and non-commercial low-sized projects.
What it gives you?
DDOS protection
Global CDN
SSL
Lossless Image Optimization
Bot detections
Image transformations
Mobile optimization
Comprehensive analytics
Pricing:
Free Plan $0 / month (basic features)
Pro Plan $20 / month (basic features + image optimization, WAF, mobile optimization)
Business Plan $200 / month (all features + better support and 100% uptime guarantee)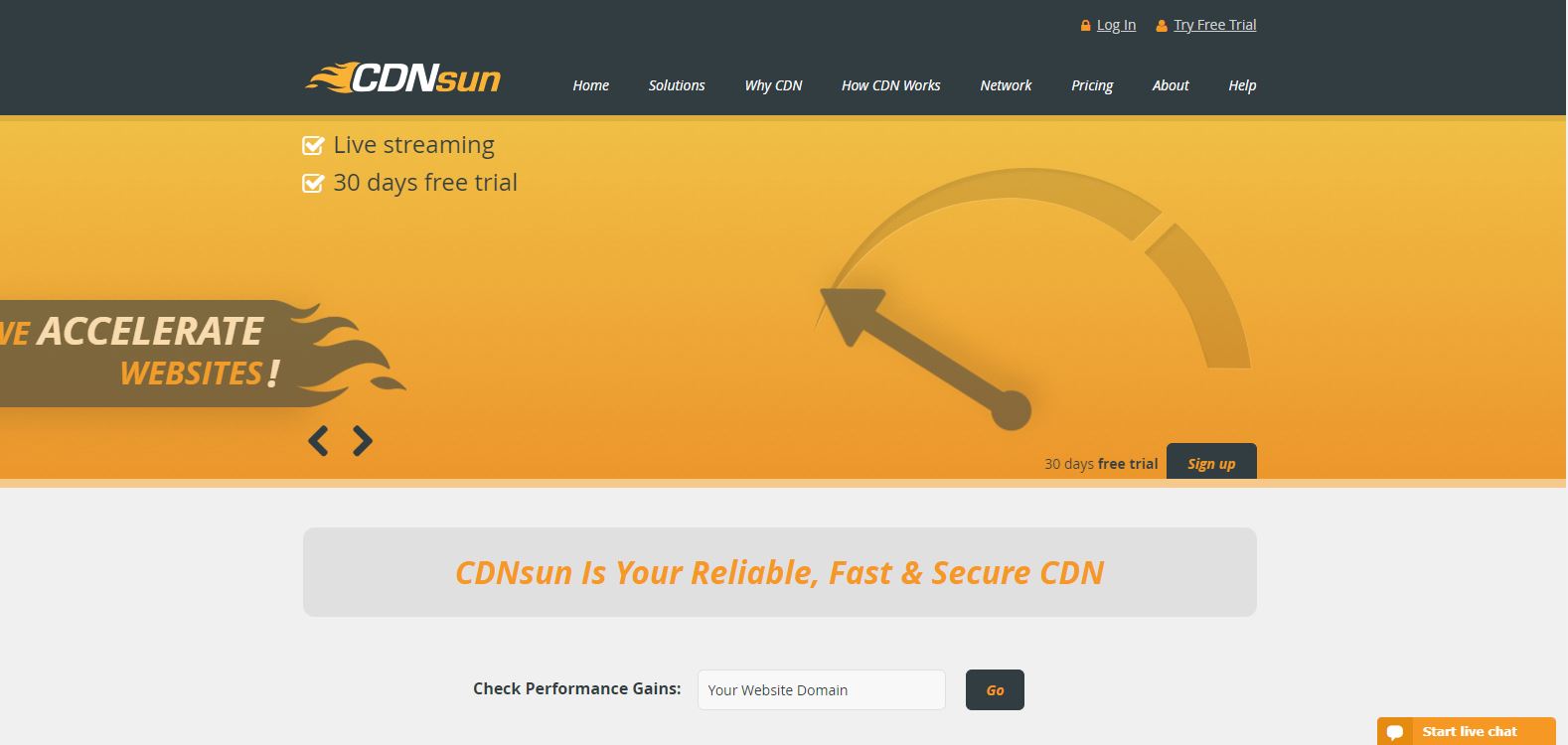 CDNSun has been providing CDN service since 2012, and they have established a base of happy and satisfied customers. Storing your content on 50 different data centers worldwide, users will always access your website content in the lowest latency and fast load speed.
What it gives you?
CDN SSL (Choose between Shared SSL or Custom SSL. You can grab both of them for free)
CDN Storage (Get cloud storage for your files and website content and upload them easily via different transfer protocols such as FTP, FTPS, or SFTP. If you sign up, CDNSun gives you 20 GB storage for free)
CDN for video streaming (Have your video content available from 20 different data center locations and give your users an unbelievable video playback experience. It supports all popular devices, video protocols, and formats. Protect your videos with token authentication and access policy)
Pricing:
Business Plan $0.040 / GB
Premium Plan $0.038 / GB
Premium+ Plan $0.037 / GB
Large Plan $0.036 / GB
Large+ Plan $0.035 / GB
Large++ Plan $0.032 / GB
XLarge Plan $0.028 / GB
XLarge+ Plan $0.020 / GB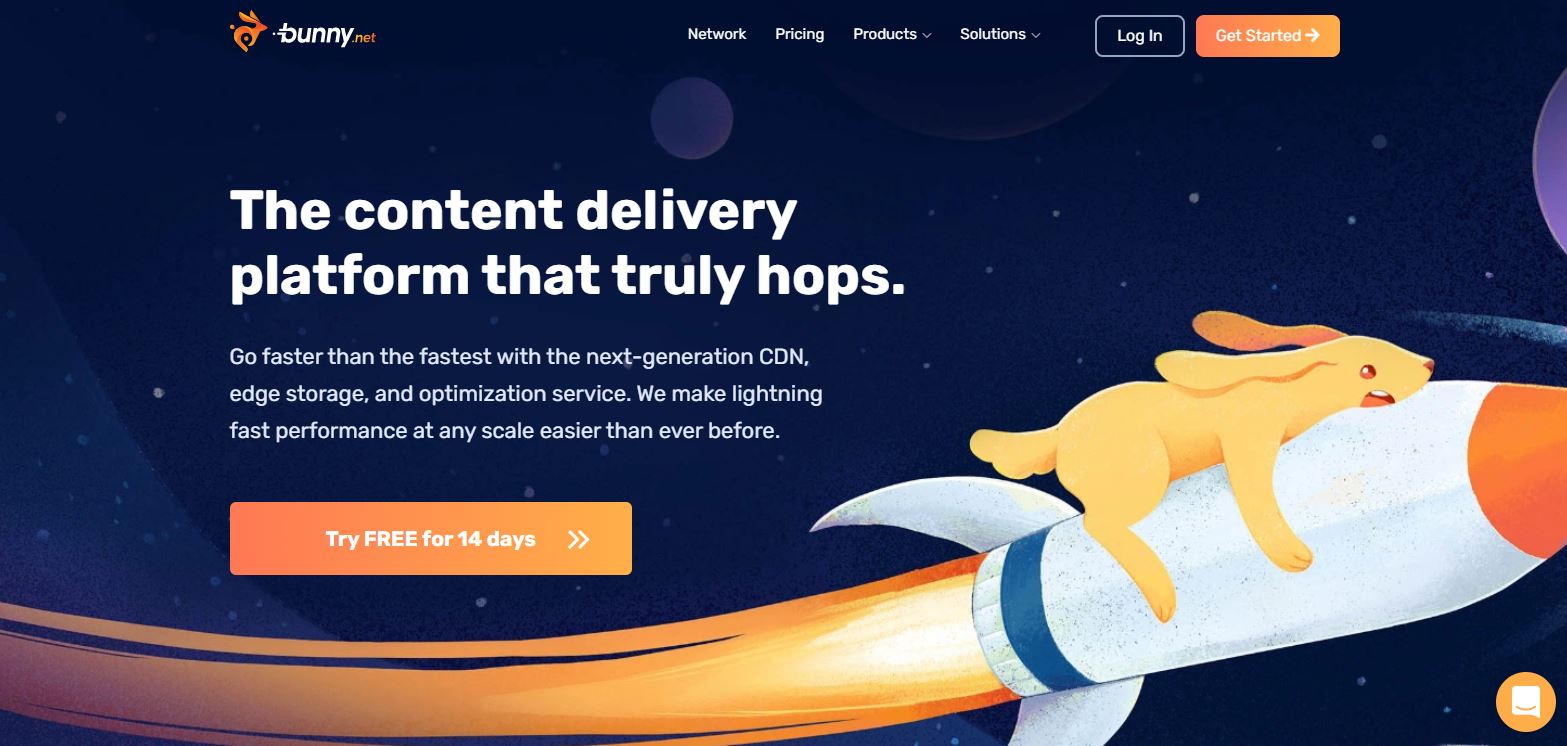 Blazingly fast and used by large corporations such as Hyundai, Bunny CDN has 74 different locations, making your users access the content on your website with no loading or latency issues. They are processing 250.000+ requests per second and have optimized over 50 billion images so far.
What it gives you?
CSS / JS Minification
Image transformation and optimization
CMS Integration
SEO improvement
Video content caching and no buffering
10x faster download of your content
Pricing:
Standard Network from $0.01 / GB
Volume Network from $0.005 / GB
Edge Storage from $0.01 / GB
Bunny Optimizer $9.50 / zone