Do you want to find the greatest Pinterest scheduling tools? In this post, we'll take a look at some of the finest Pin scheduling tools used by top marketers.
When it comes to advertising and marketing, one of the most often asked questions is concerning automation solutions. We've all read and heard that the better outcomes on any social networking site come from actively interacting and regularly providing new and intriguing content.
However, it can sometimes seem impossible to stay active on all social media platforms, especially if you do not have many people working for you. Fortunately, we have you covered since we have prepared a handful of tools to help you automate your posting.
Why You Should You Put Your Effort on Pinterest?
Pinterest is among the most active user communities. It works similarly to a search engine in that the visibility of your material increases gradually but remains for a much longer amount of time.
When compared to a Tweet or a Facebook post, your Pin will also have a longer shelf life. Marketers and bloggers are driving thousands of visitors from Pinterest alone, so don't pass up this chance.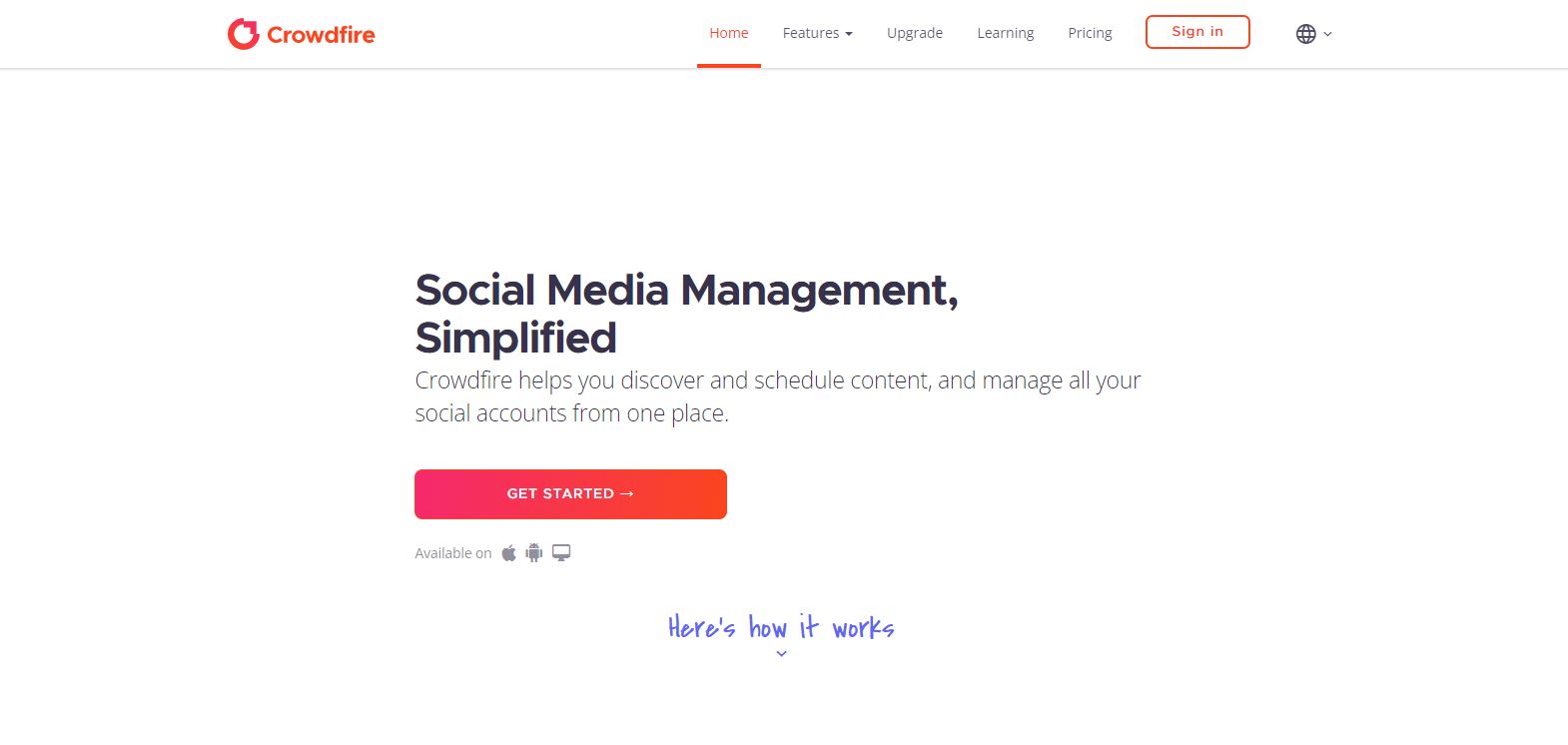 Crowdfire is a well-known social media management platform that gives you all of the features and functionalities you need to build your social media networks. The tool is a free Pinterest scheduler that enables you to schedule posts on social media.
It enables you to promote content on up to three social profiles for free. Aside from Pinterest, it also works with other popular social media.
Sign in to your Crowdfire profile and join the necessary networks, such as Pinterest, to publish articles. Then, in the upper corner of your screen, select the Compose button to schedule pins.
A pop-up box will pop up where you can input your message. After you are done creating your message, click on the bottom right arrow and just select "post at Custom Time," and choose your perfect timing.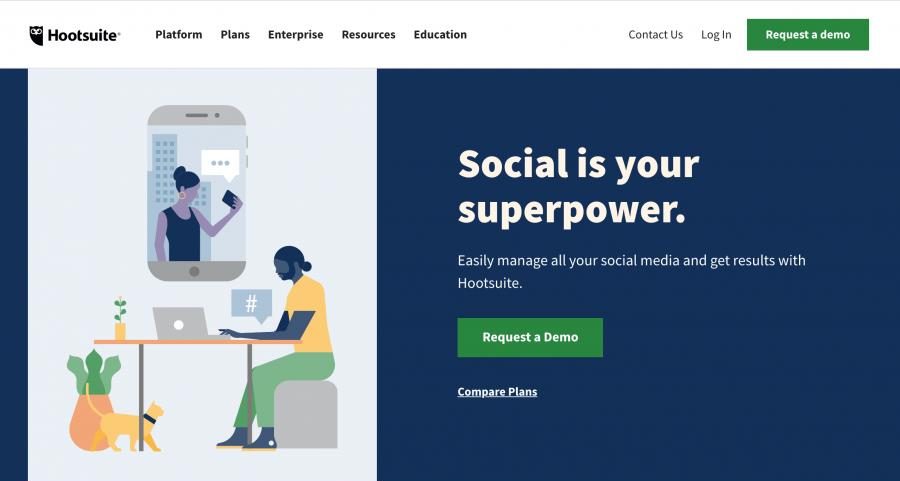 Hootsuite is one of the best free Pinterest scheduling solutions for driving a lot of traffic to your website. It also allows you to market your business on other social media platforms like Facebook or Instagram.
To start, link your account to Hootsuite. Then, select the Publisher option from the left pane of your Hootsuite dashboard. Click on it, fill in details that you want and just hit that bottom right button for scheduling. After that, you will see a green button, and when you click on it, you will get an option to create a new pin.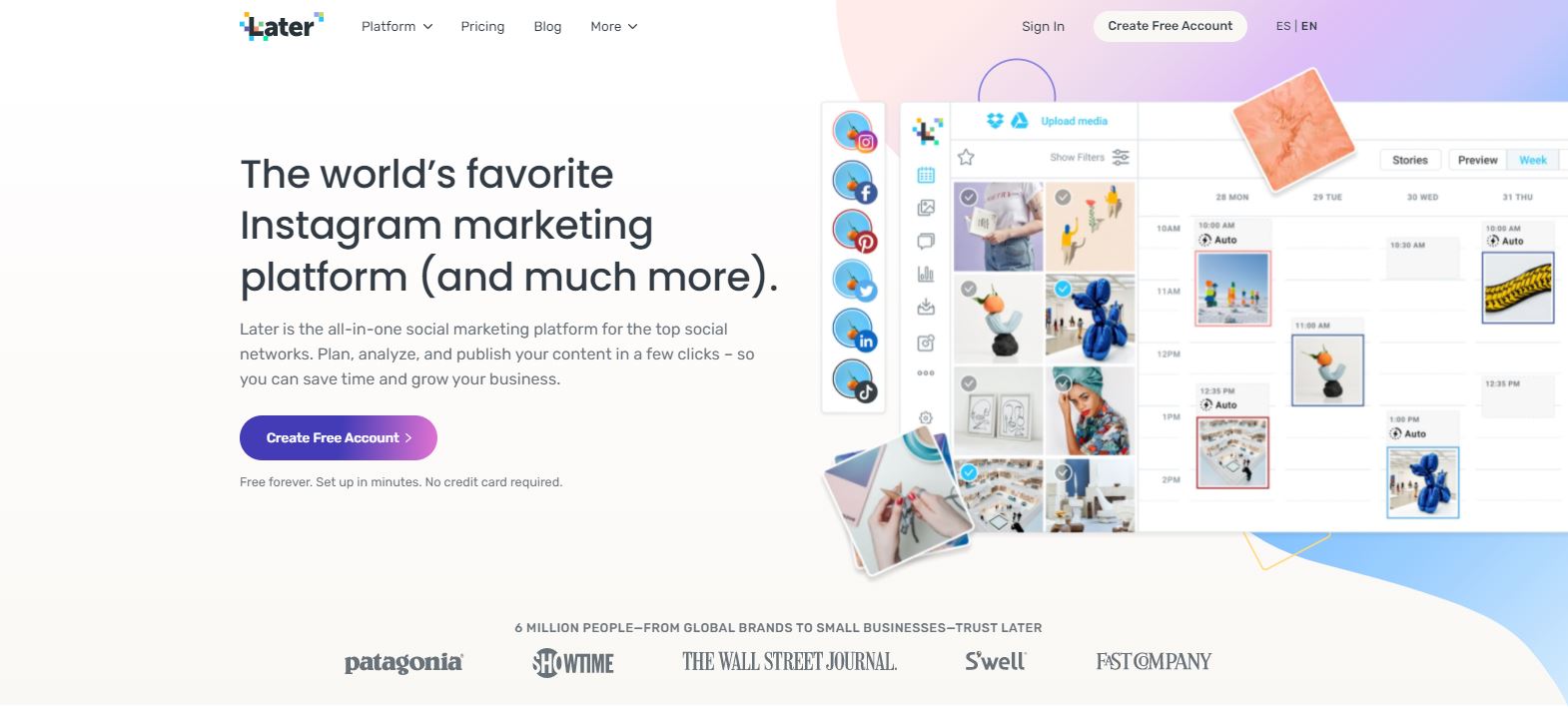 Later allows you to set up to 30 pins every month, or one Pin per day. That may not seem like much, but because Pinterest values consistency over quantity, you'd be better off posting one Pin each day than 30 posts once a month!
Furthermore, if you're new and don't have a lot of stuff, to begin with, using Later may help you guarantee that what you do have is being poured out on a regular basis. Simply return to Later at least once a month to refresh your calendar and produce some new stuff.
What may be a problem is that Later is mostly focused on Instagram, so you'll probably need to have an Instagram account and sign in like that on your phone to use the Pinterest scheduling option.
This tool has some pretty cool features like saving captions in blocks of text. So next time you get an inspirational idea for your post, you can quickly save it inside Later, and it won't get lost.
Conclusion
These are the tools that we picked out for you today. With these few apps, you can schedule your Pinterest posts for up to a whole month. That is really helpful if you do not have many people working on your team.
Check them all out, find your best fit and boost up your Pinterest game.