Project management is a process that involves the planning of a company's resources to move an individual task or duty from the beginning towards completion (end). It can involve a one-time or an ongoing project.
In engineering, construction, healthcare, and information technology (IT), project management is mostly present. For example, in IT, project management includes a complex set of components that must be completed and assembled to create a functioning product.
However, regardless of the field a project manager operates in, he has roughly the same job, which includes defining the goals and objectives of the project and determining when and by whom the project components are to be completed. They also control the project to ensure completed components meet a certain quality standard.
Project management should not be an overwhelming and painful task. Thus, people built software specifically for project managers to make it easy for them to plan and organize the project currently assigned to them.
There are plenty of tools for project managers, and choosing the best can be challenging. Therefore, we've prepared a list of the top 5 project management software tools you should consider for your next project.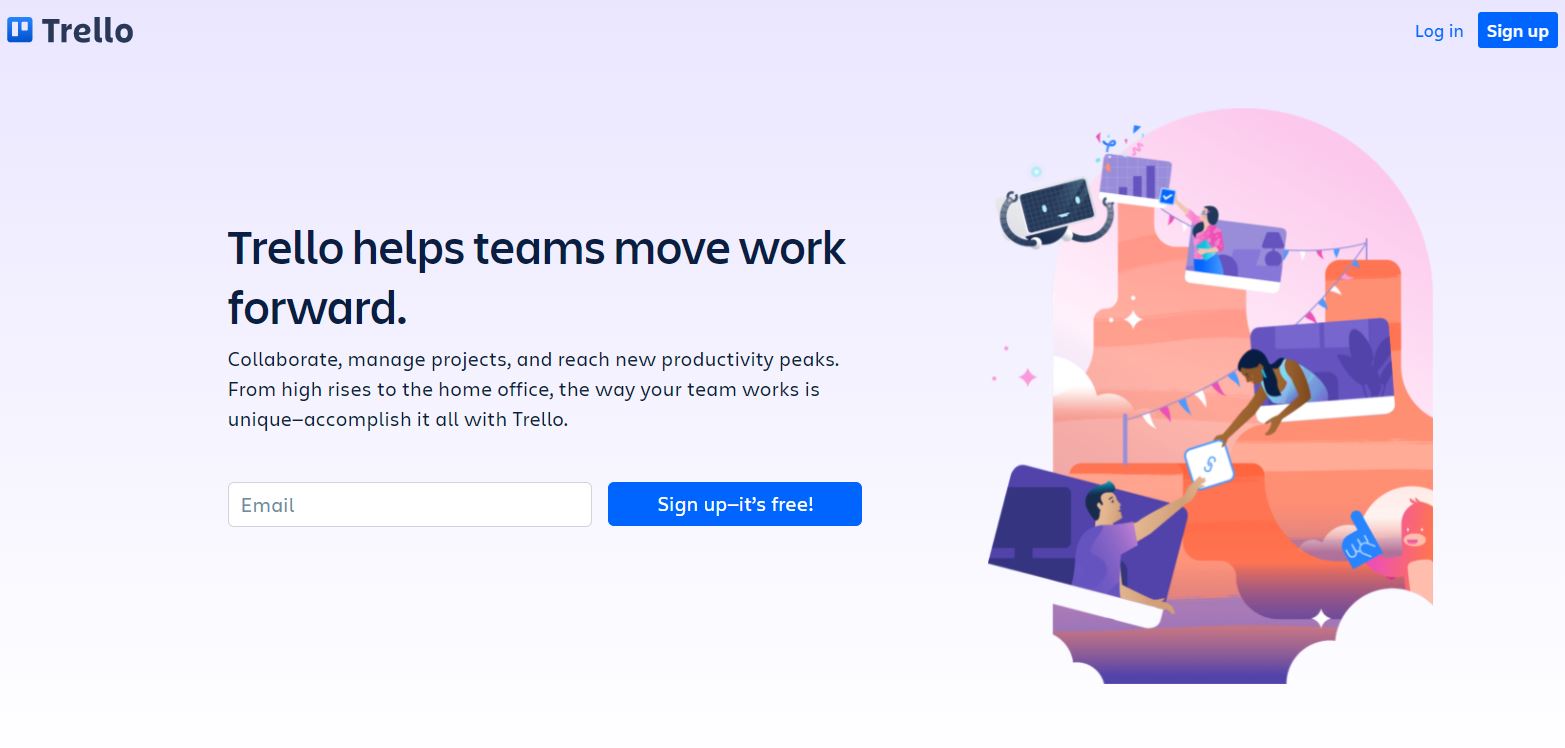 Trello is one of the leading software for project managers with a great set of built-in collaboration tools. It does not use many resources because it's lightweight, simple, and straightforward to use.
You can create various boards, lists, cards, and tasks that will make you and your team stay organized. Users can use the cards to collaborate, share files, and leave comments.
Trello is a perfect tool for individuals or small teams running a few projects.
Pricing:
Basic plan: $0/month
Paid plans: more automation, integrations, better support, and more ($5 – $17,5 per month)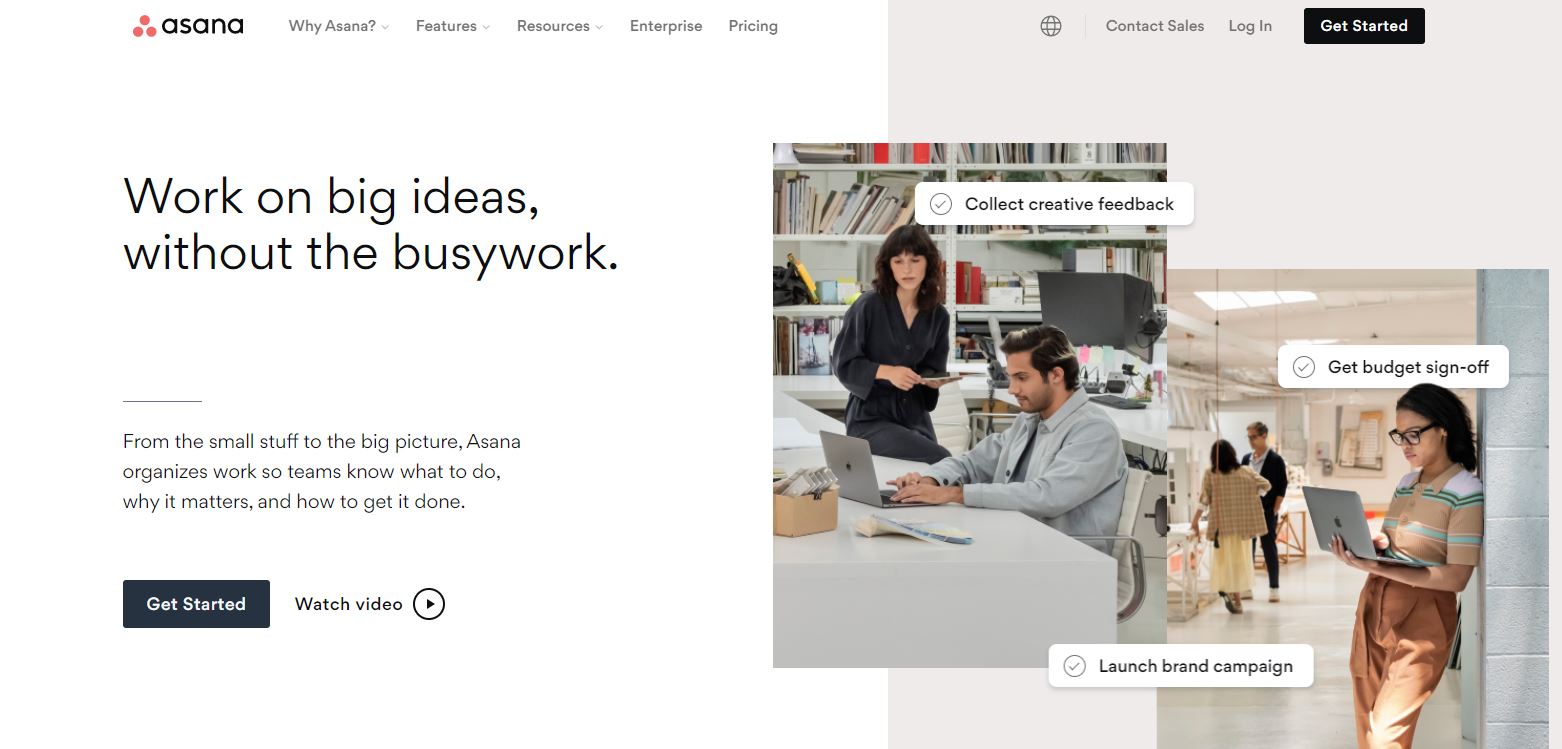 Asana is a collaboration-related and flexible SaaS project management tool. It includes workflows that automate recurring tasks, and you can also build custom rules and approval workflows. Inviting guest users was never easier because Asana gives you access to invite unlimited guest users.
Asana may not be a good choice for you if you are a freelancer because it's more aligned with businesses. In addition, Asana's interface seems overly simple, and the system is too rigid, which some users may not like. However, more importantly, it has strong task management and collaboration features.
Pricing:
Free plan: up to 15 users
Premium plan: $10.99/month per user – supports timelines, reporting, custom fields, automation rules, etc.
Business plan: $24.99/user/month – includes approvals, portfolios, rule builders, workload, and advanced integrations.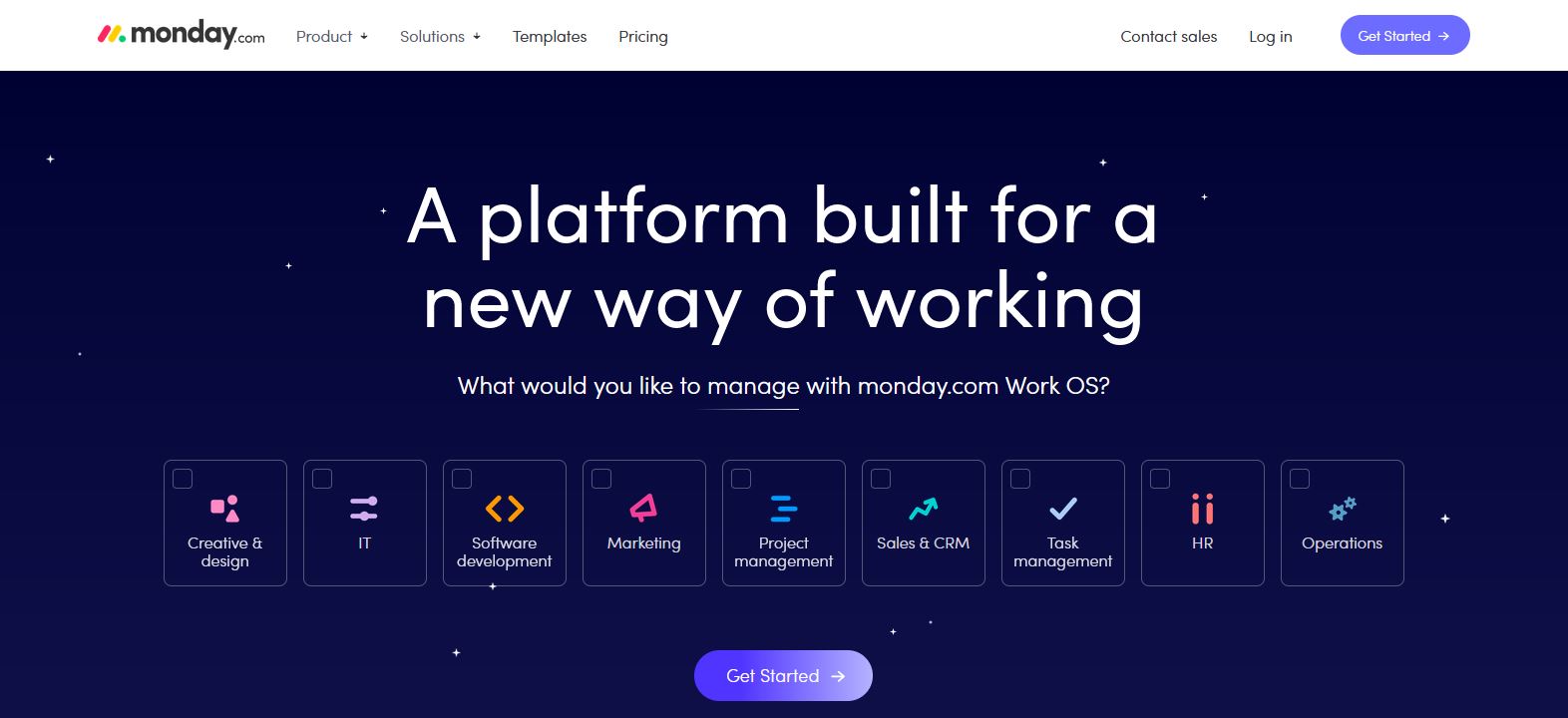 Monday has a visually appealing interface combined with useful and intuitive project management tools. It's quite flexible and offers a great way to organize your work.
Building boards on Monday is fairly easy because you can use prebuilt project templates to extend and customize your project needs. When it comes to displaying options, Monday enables you to toggle the map or the calendar view.
Pricing:
Paid plans: starting at $39/month for five users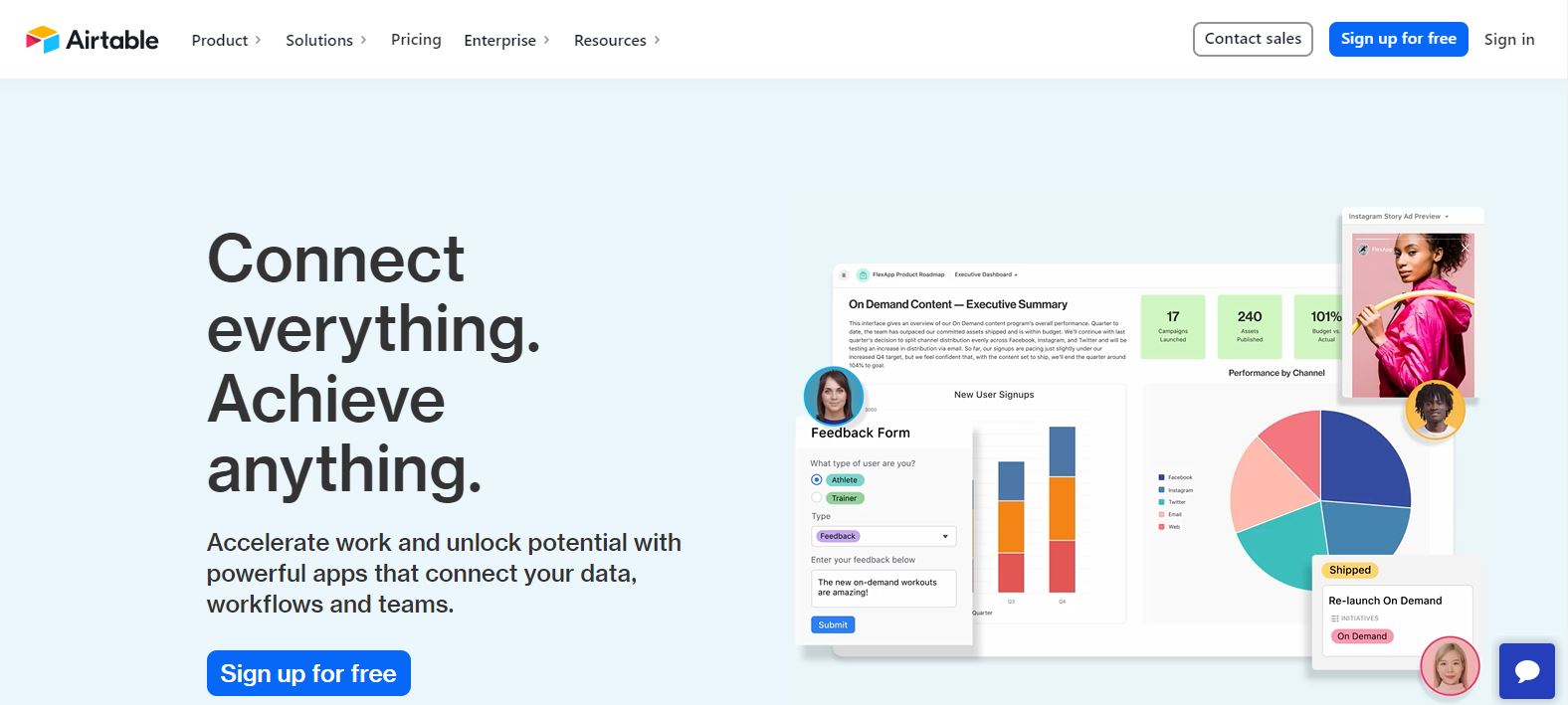 Airtable is a spreadsheet and database-based project management tool. It's customizable, easy to use, and works well for businesses of all sizes.
You can store all the task management and project planning information in the database and keep the data persistent. In addition, you can use multiple views such as Kanban, list, grid, and calendar.
Due to its extreme versatility, you can use it to manage work, track and organize inventories, plan an event, and much more.
Pricing:
Free plan $0/month: essential features like rich field types, multiple views, and collaboration.
Paid plans are starting at $10/month per user: for companies with higher data storage requirements.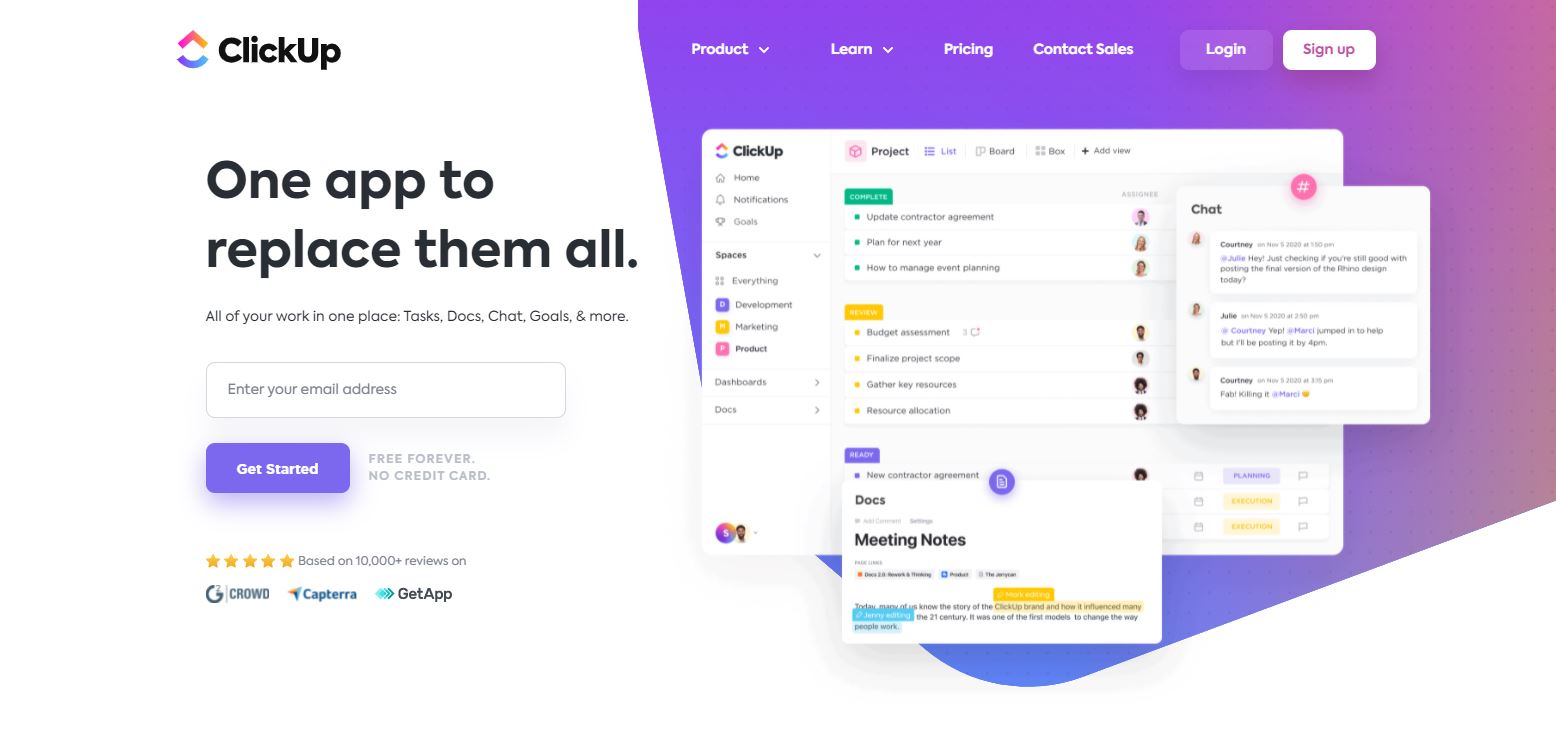 ClickUp is probably the highest-rated productivity software for project managers that helps you better manage your tasks, notes, and time. It helps you figure out who's doing what and brings all your tasks, projects, and resources in one place.
In addition, ClickUp gives special attention to views, statuses, features, and processes to give you a better user experience. Modularity is a major strength of ClickUp. In addition, it offers add-ons that allow for rich customization.
Pricing:
Free plan: $0/month – offers 100 MB storage and unlimited tasks and members.
Unlimited plan: $5/user annually – offers unlimited storage, integrations, etc.
Business plan: $9/user annually – offers Google SSO, goal folders, custom exporting, etc.
Conclusion
Every project manager needs a tool that will help him assign tasks, create lists, track time, collaborate, and generate reports in a simple and intuitive interface.
Whether you're a project management professional or starting your first project, here is a comprehensive list of the top 5 best project management tools to help you execute well and deliver the results you and your team are after.