If you want to know how reliable your hosting system is – you will measure its' uptime. Uptime can be defined as a measure of an application or availability of your website.
The opposite of uptime is downtime, and because of downtime, it is very important to manage your uptime. This means that when the website is in downtime, it can result in crucial problems for the business since revenue loss can affect it.
In this article, we are going to mention a few tools that can be considered the best uptime monitoring tools.
1. Uptimia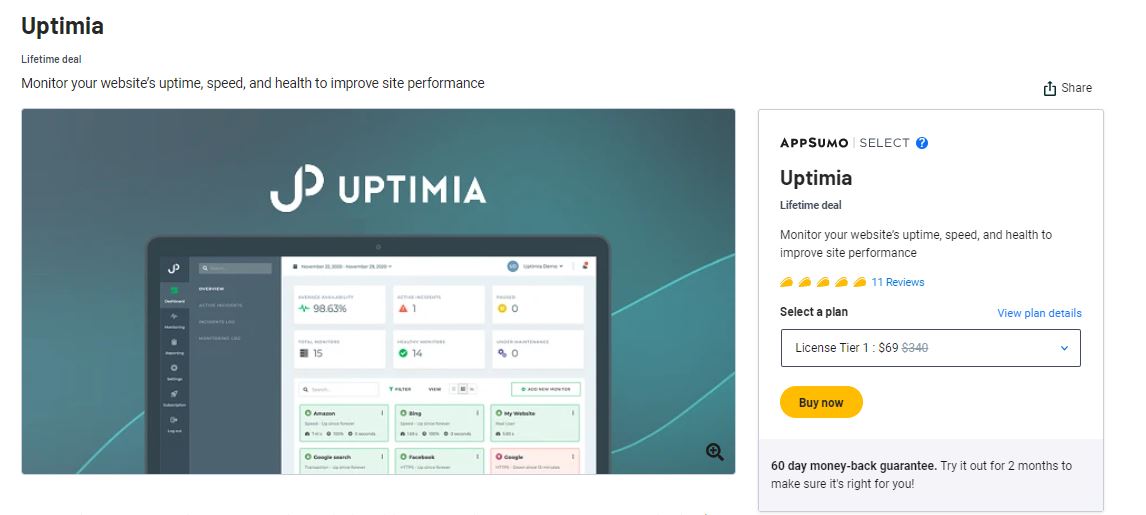 Uptimia is the first tool on our list. With this tool, many monitorings are available: uptime, speed, transaction, and real user monitoring. The part that is in our interest is the uptime monitoring. You can monitor if your website is up from anywhere in the world since this tool is available on six continents.
You can rest assured that if your website encounters any problems, you will be the first one to know. Weekly, monthly or even daily reports are possible so you can make sure that everything is running smoothly and that your website is protected and up and running.
2. My Website is Online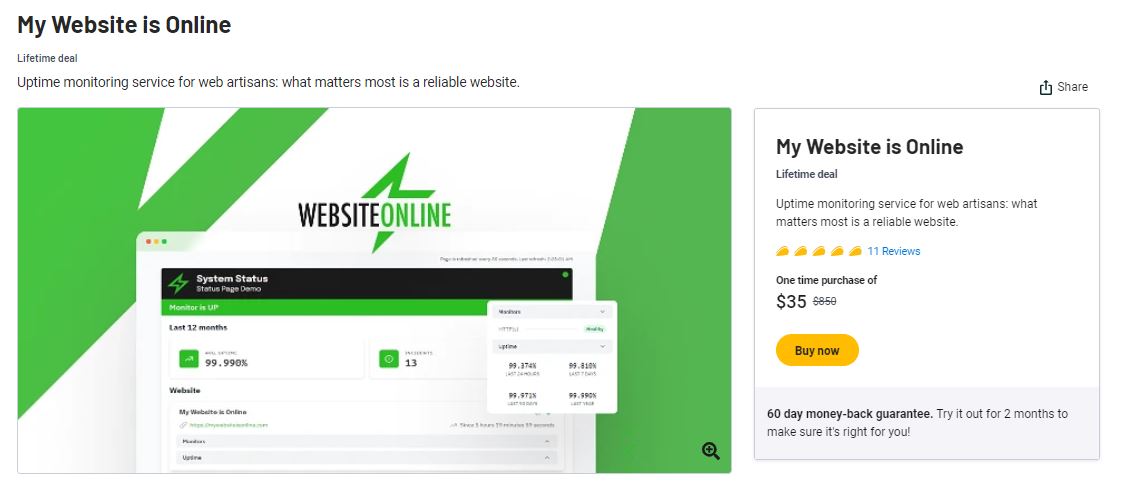 If you want a tool where you can even get SMS alerts, then My Website is Online is for you. With this tool, you have unlimited monitors and will be notified as soon as one fails, as well as be notified when your website is in downtime.
You can check your website's status easily and fast and be reported as soon as there is an issue. Not only this, but you can also customize this tool. It means that you can even have it in dark mode and customize it to your liking.
3. CheqUptime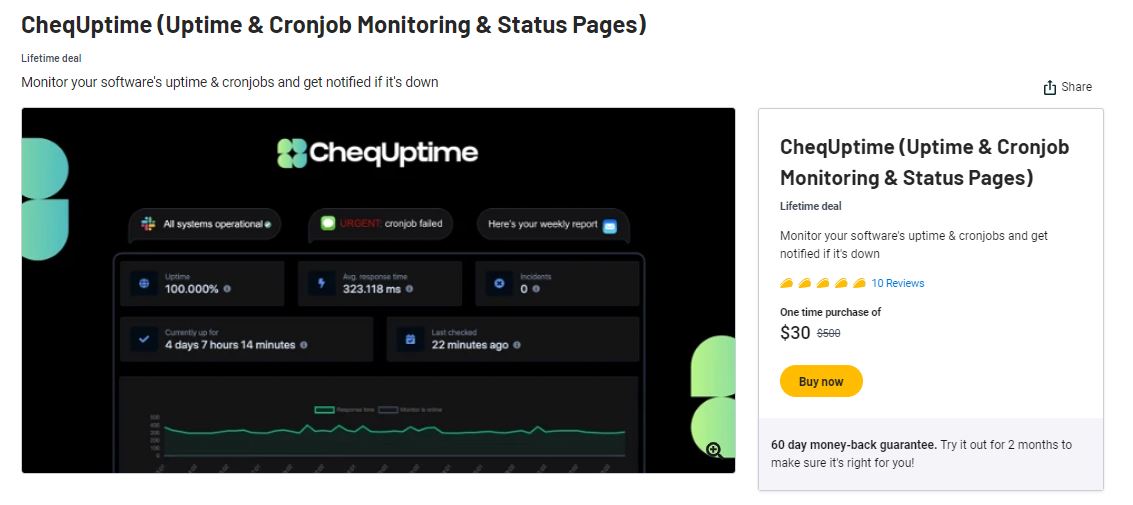 If you first want to make sure your website is being taken care of before you subscribe or pay for your monitoring tool, then CheqUptime is for you. With this tool, you get 70 monitoring completely free! It is very easy to set up, so you will never be stressed trying to make it work.
You can get notified right away if your website encounters any problems, and you can set up an amazing status page. This tool can check your uptime from many locations, and you can also get weekly reports to always be notified of how your website is doing and be sure everything is going well.
4. Datadog – Uptime Monitoring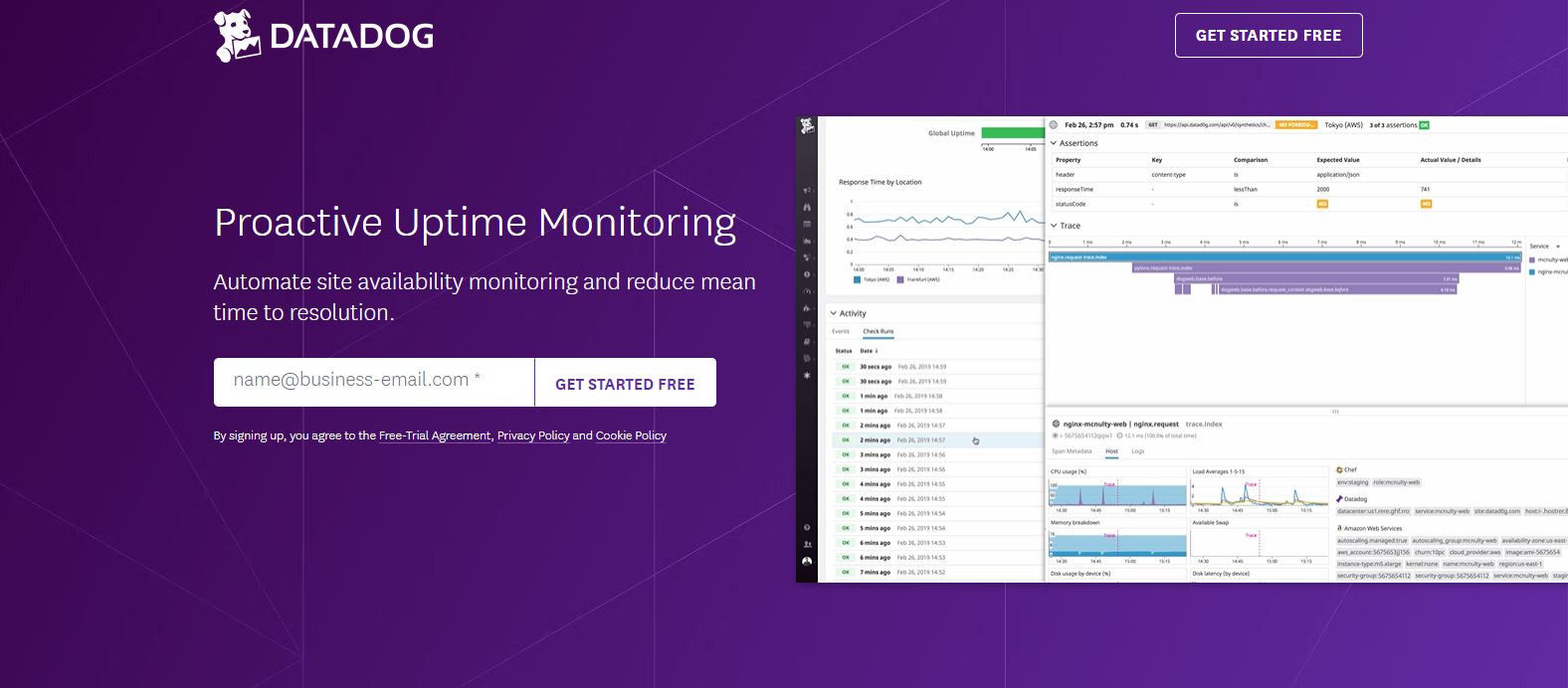 The next on our list is Datadog Uptime Monitoring. With this tool, your website can be checked on every endpoint, and you will be notified right away if there are any problems it encounters. False alarms are not a thing for this tool, so you don't have to worry if your alerts are valid.
Not only do you get uptime monitoring, but you can also get multiple other tests, so this tool is versatile and offers you many ways to make sure your website is up and that it is not in downtime.
5. Server Density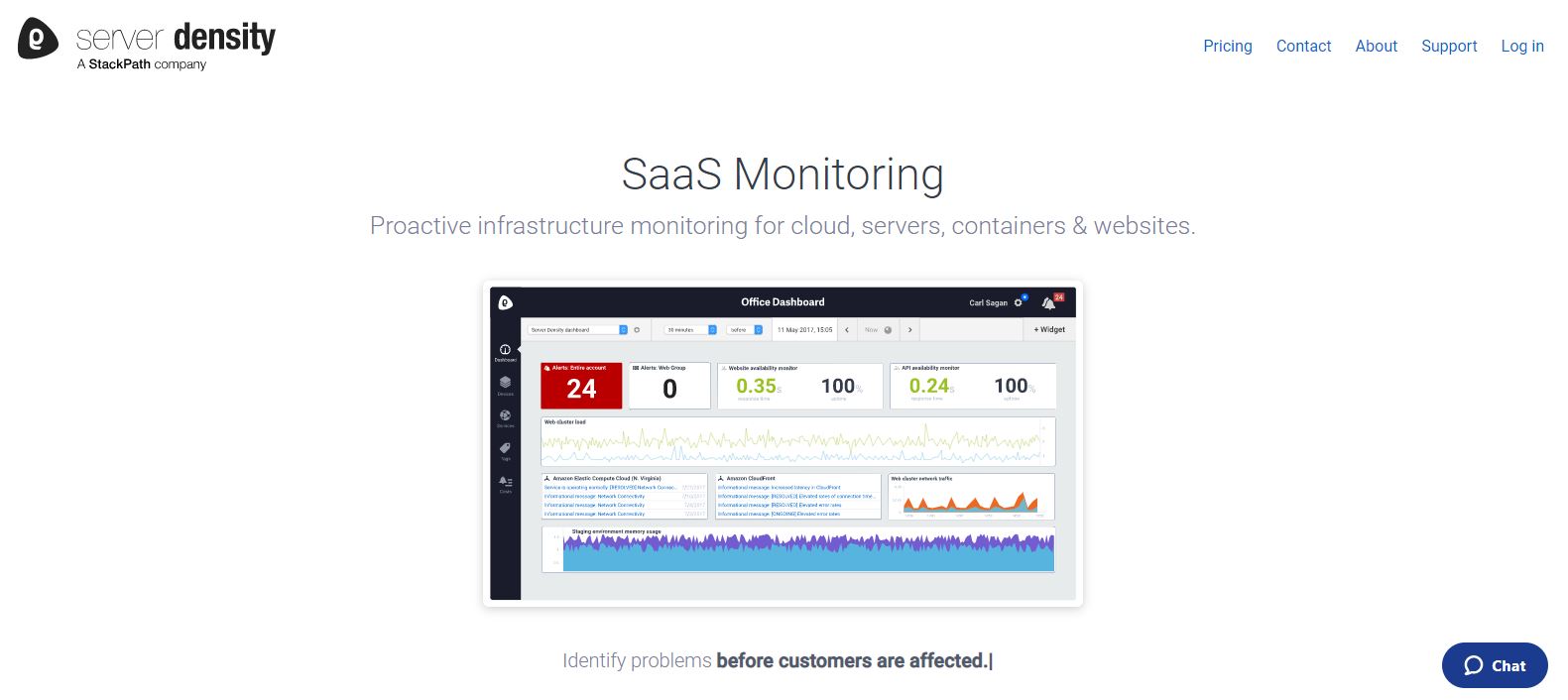 Server Density is here to monitor your uptime and notify you of anything that might be considered a problem. If you use wait and delay options, you make sure that false alarms and not going to happen and that everything you are notified of is the real deal.
You can decide where you want your alerts to be sent, and there are many options to choose from, so you don't have to worry if you will be notified if you are on the go. You can identify a problem before it even becomes an incident with Server Density.
6. Zabbix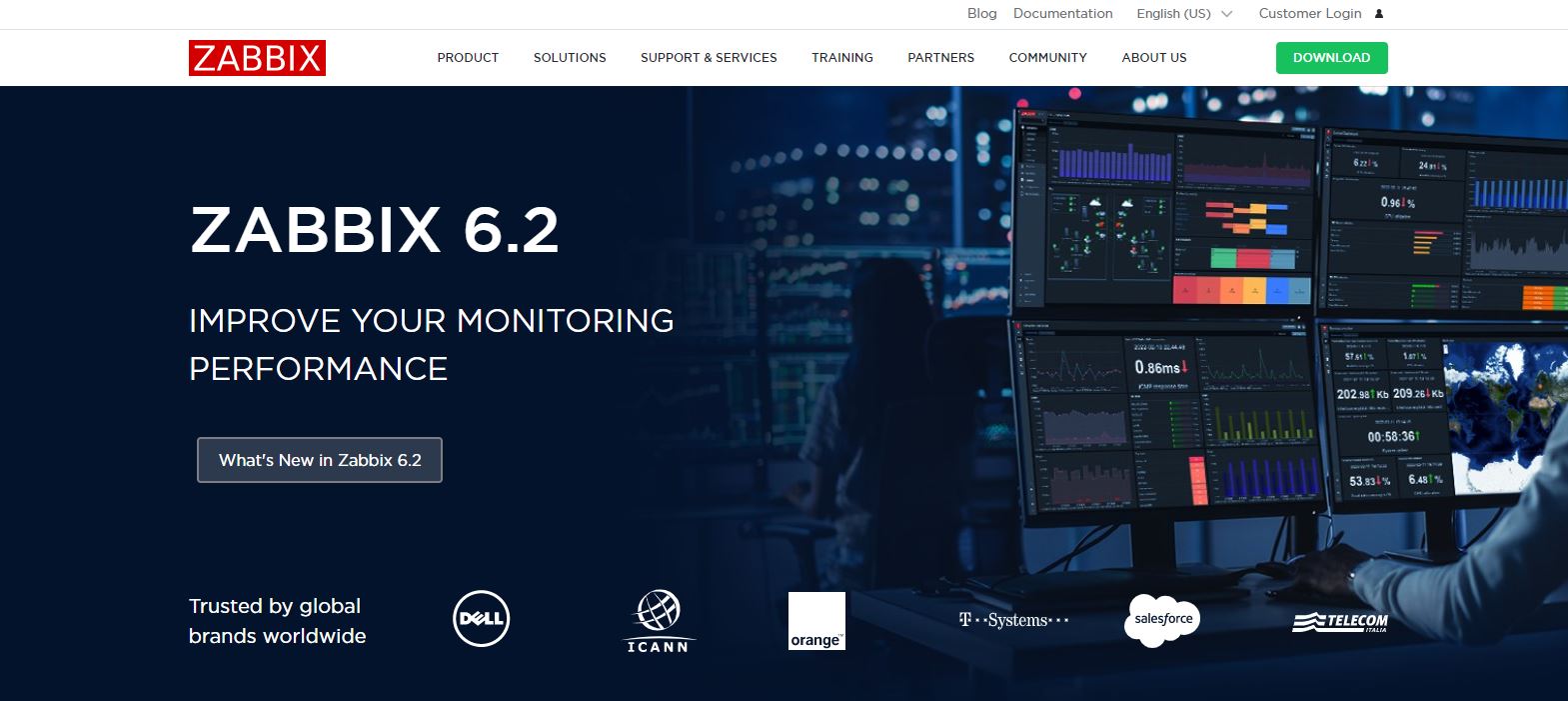 The last on our list but certainly not the least, is Zabbix. This tool is a free uptime monitoring tool. With it, you can easily see when your website is encountering problems, and you can get solutions for problems scattered in multiple industries.
This tool is very flexible and highly available, so you can be sure your uptime monitoring is always being checked. The best part is that it is free, so it is available for everyone. You don't have to worry if you are able to afford it.
To conclude
We discussed the top 6 uptime monitoring tools in this article. We have mentioned all of their features and ways in which they can help you monitor your uptime. Each one of them comes with many amazing and helpful ways to keep your website running.
If we had to mention one of them once more, it would have to be CheqUptime because of its' versatility. You can start free and check the features before you make any decisions, but we are sure you are going to love it and want to stay. Start monitoring your uptime today with some of the best tools.