Before registering on the social network or scrolling through the internet, you most likely examined the privacy settings. The problem develops when personal data is left, transferred, collected, or distributed further. All of the following could jeopardize data security.
Because anonymity is used to attain freedom or safeguard a person's private, privacy and anonymity are linked. As a result, whenever someone visits your website or when you visit someone else's, you should utilize measures to protect yourself against hackers, spammers, and anybody else who wants to abuse your or your users' privacy.
Here are the five best tools you need to use to protect your privacy.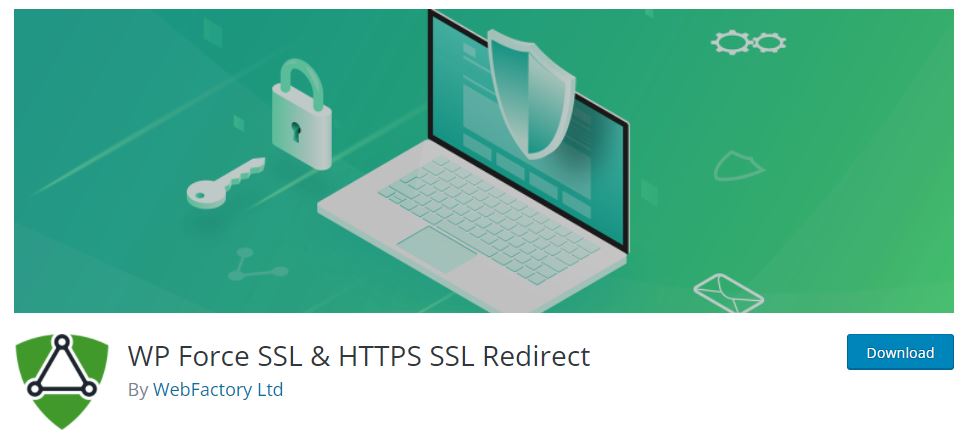 The WP Force SSL plugin is the simplest and most efficient approach to secure your privacy online. The plugin enables secure communication across computer networks, which is something that every website should have.
Those intending to steal data from your website will be unable to do so if it is SSL-protected. When you visit an SSL-secured website, your browser establishes a connection with the server.
It displays the SSL certificate and then tries to connect your browser and server. A WP Force SSL certificate is essential, primarily if you have an eCommerce or any type of website where visitors enter sensitive information.
You'll be able to check if the SSL certificate is valid with this fantastic tool. The SSL certificate is regularly monitored by the plugin. Users may track their sites using WP Force SSL's centralized dashboard. It also supplies the licenses that every website requires to run smoothly.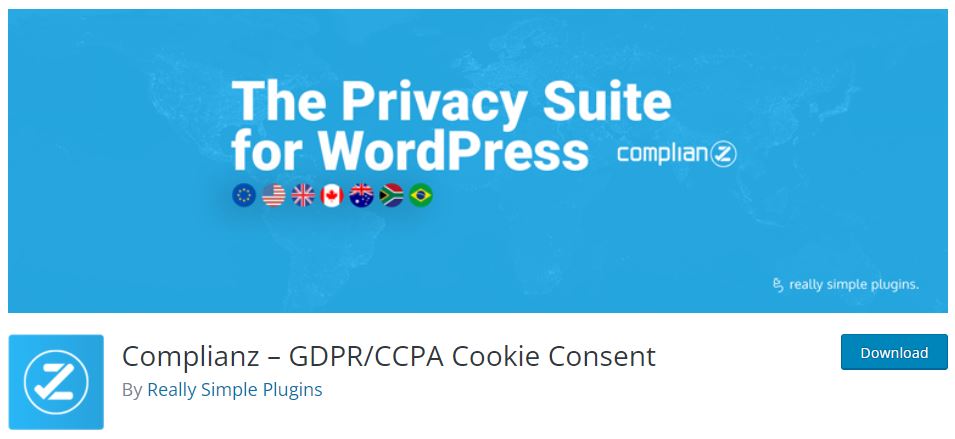 Complianz allows you to set Cookie Notice for different parts of the world your visitors might come from. HTTP cookies are little web page data that are saved in users' browsers.
You must have cookies available on your website so that you can always be sure that those who are visiting your website aren't doing anything to misuse your personal data. These little files enable webpages to keep track of everything their users do.
You can put a cookie notice with the help of this plugin on your site that visitors will only see if they interact with the content.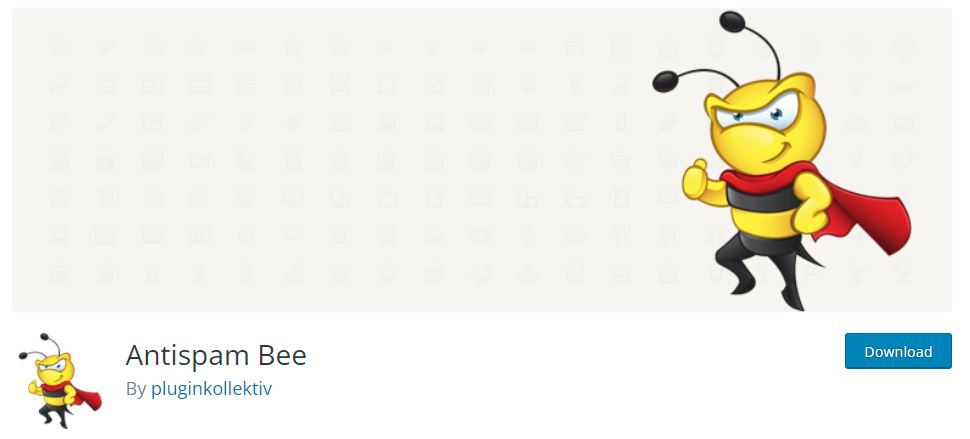 Antispam Bee is yet another excellent privacy feature for your WordPress website. It's popular since it successfully filters spam comments and trackbacks that can attack your data.
The plugin accomplishes all of this without the need for captchas. It is simple to use and inexpensive because it is a free plugin. Personal information will not be sent to third-party services.
You may adjust a lot of the features and options to make it fit your needs. Spamming is something that no one wants on their website, and Antispam Bee can help.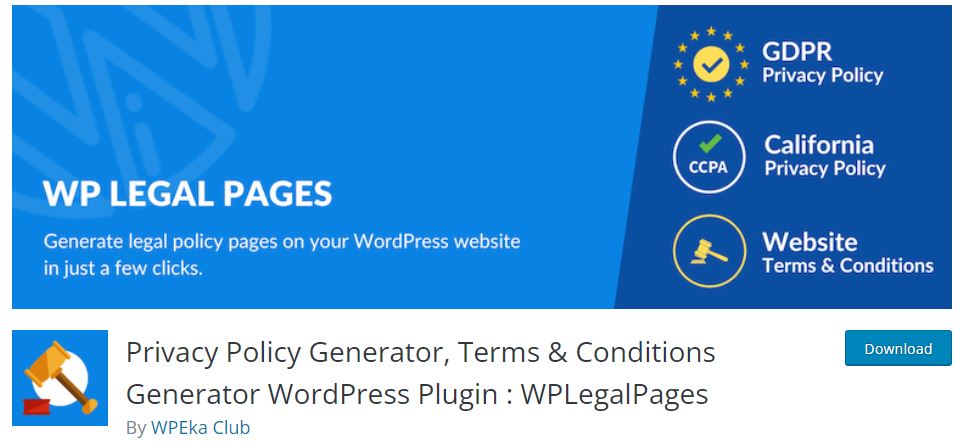 WPLegalPages is one of the tools you'll need to build a privacy policy for your WordPress site. Developing a common privacy policy that complies with ad networks, analytics, and marketing tools for websites is a crucial component of creating online content.
For a lawful and effective online business, blogs, businesses, and eCommerce websites must have a privacy policy. Across many different regions, you can create professional policy pages adapted to business needs. This tool is fast and trustworthy.
Without a privacy policy, it is even easier for anyone who has bad intentions to steal your personal data and data from your visitors.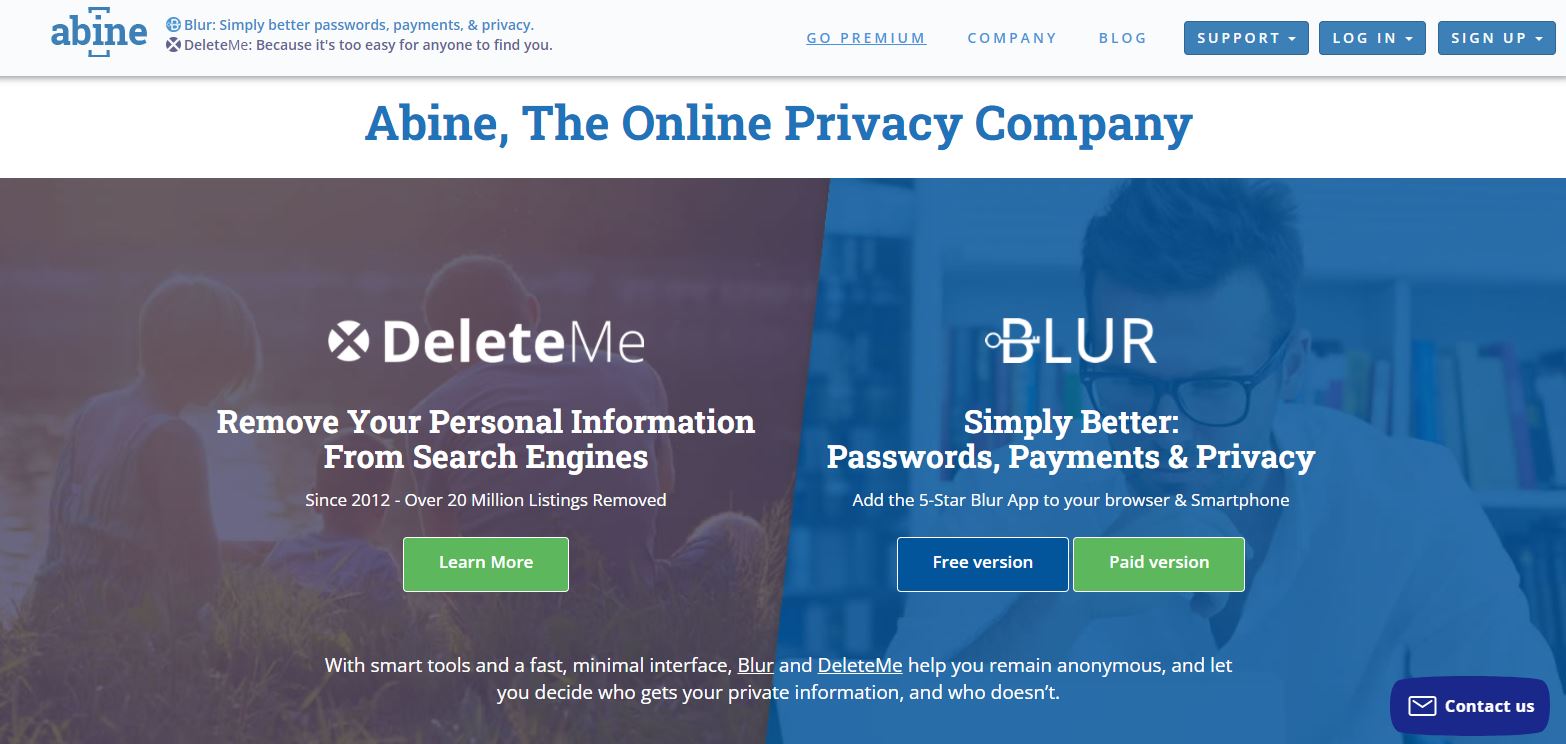 Abine Blur is a fantastic privacy tool for keeping track of your online activities, particularly your email address. You might not want your email address to be public.
If you use Abine Blur, your email address will be hidden from those you don't want to see. All emails will still be sent to your primary email address even though they won't be able to see your real email address.
A large number of spammers utilize other people's addresses. You won't have to worry about it with this tool. You may use this tool on your smartphone as well as your computer.
Conclusion
While you may believe that your personal information is secure, this is not always the case. The same is true for a variety of other data that you may consider private: when you register a web domain.
You will be asked for your real information, such as your name, surname, and address, which will be completely public and available to anyone on a variety of whois services unless you specifically request and pay for privacy. That is why you need to use certain tools that can help you protect your information.
Among the ones mentioned in this article, WP Force SSL might be the one most beneficial for you and your WordPress website. It offers amazing security features for free.