Platforms called "no-code application builders" enable designers, artists, creatives, SEOs, and anybody else to quickly create viable applications without writing any code. The majority of no-code development platforms let you create applications or workflows by following a similar set of steps: create a new app concept, get your data ready, create your app, add additional components, automate activities, test, and deploy.
The major advantage of no-code app builders is obvious from their name: you may complete your task without having any coding experience. Improved processes, quicker time to market, simpler collaboration, lower costs, fewer stumbling blocks, and better teamwork are all made possible by no-code app builders.
1. Frontly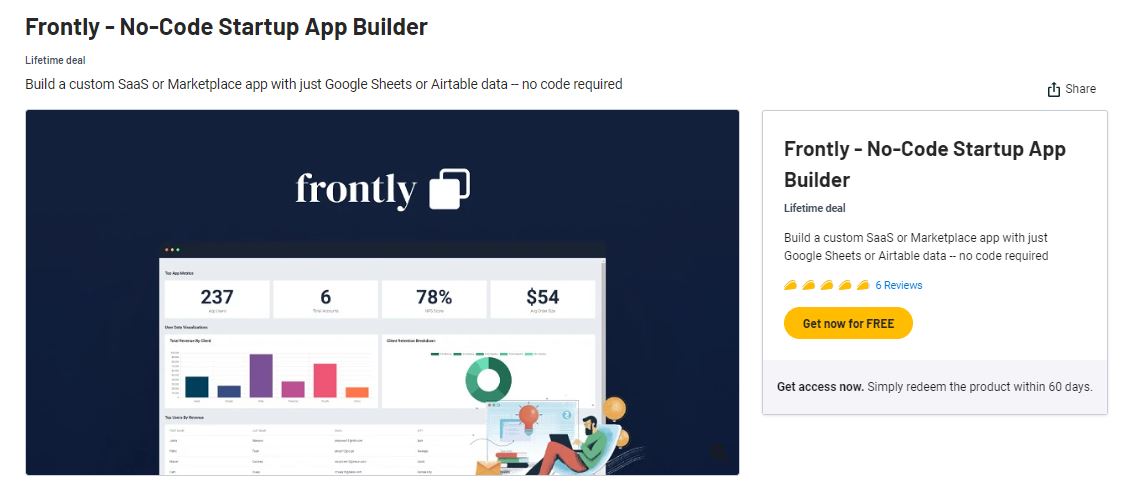 With mere data from Google Sheets or Airtable, Frontly enables you to create a unique SaaS or Marketplace app. It works well for SaaS developers and designers. 20+ strong modules are available for you to select from while building your app.
Frontly may also be given a white label so that it blends in with your current website. You may also incorporate your current web pages inside your Frontly app as an alternative. Choose any of Frontly's 20+ modules, link them to your Google Sheets, and you can quickly build a usable app.
Frontly demonstrates that not all no-code solutions are made equally by placing flexibility and scalability at their heart. The plan is free for a limited time and comes with 25k monthly API requests, one admin user, 100 members, a personalized Frontly subdomain, app embedding, etc.
2. Stacks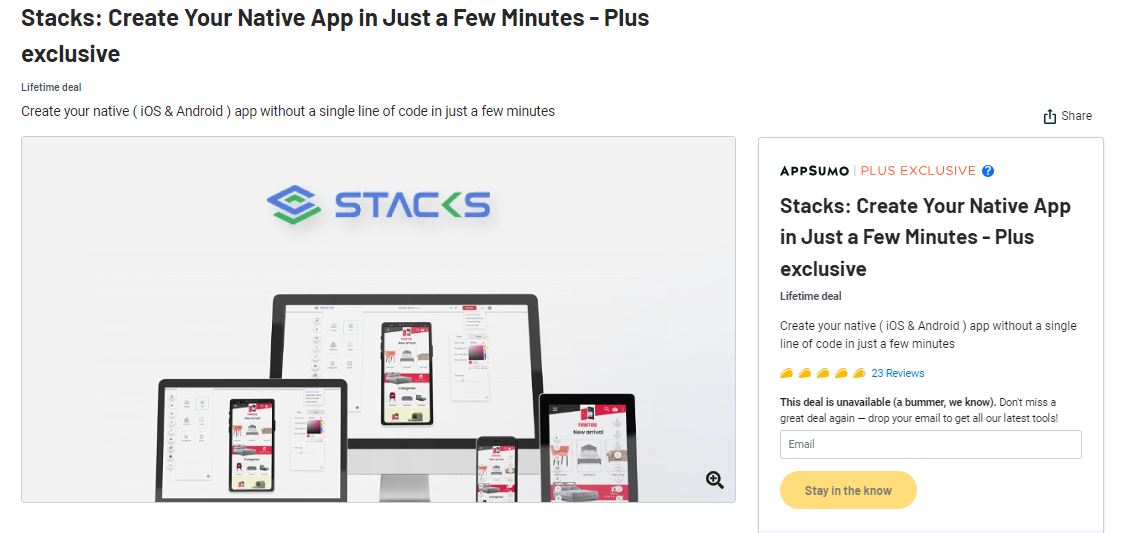 With Stacks, you can quickly and easily develop your native (iOS & Android) app without writing a single line of code. Small companies, marketing firms, and design firms will all benefit greatly from it. You are in complete control.
With a drag-and-drop builder, limitless sections, limitless blocks, limitless options, limitless block organizations, a clutter-free dashboard, various payment mechanism integration, and much more, your app design will be enhanced.
There are more than 20 templates available that have been tailored to fit various company categories, or you may mix and combine them to quickly build a one-of-a-kind design. With the help of the user analytics offered, you can see how your clients are using the program.
3. Conektto API SDLC Platform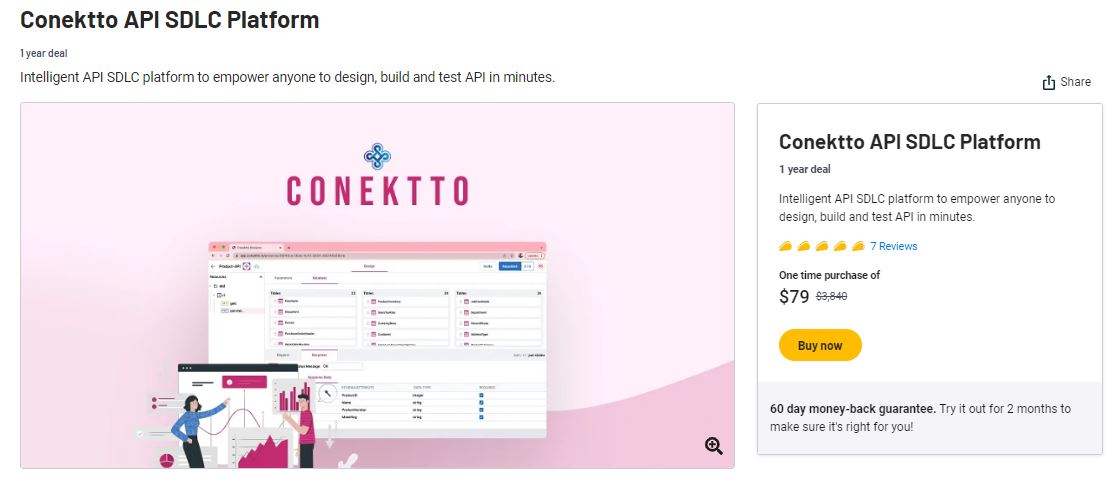 Conektto API SDLC Platform is a sophisticated API SDLC platform that enables anybody to design, implement, and test APIs in a matter of minutes. Conektto allows you to publish your API in minutes by connecting your database, using point-and-click and drag-and-drop, importing ready-made, automatically generated source code, visualizing your API design, viewing test results, building system APIs, simulating your API at design time, automatically generating API mocks, and much more.
It works well for product managers, QA engineers, and developers. Conekkto allows you to launch your goods and services as API immediately and is up to 10x faster than the competition in terms of cost.
4. AppSheet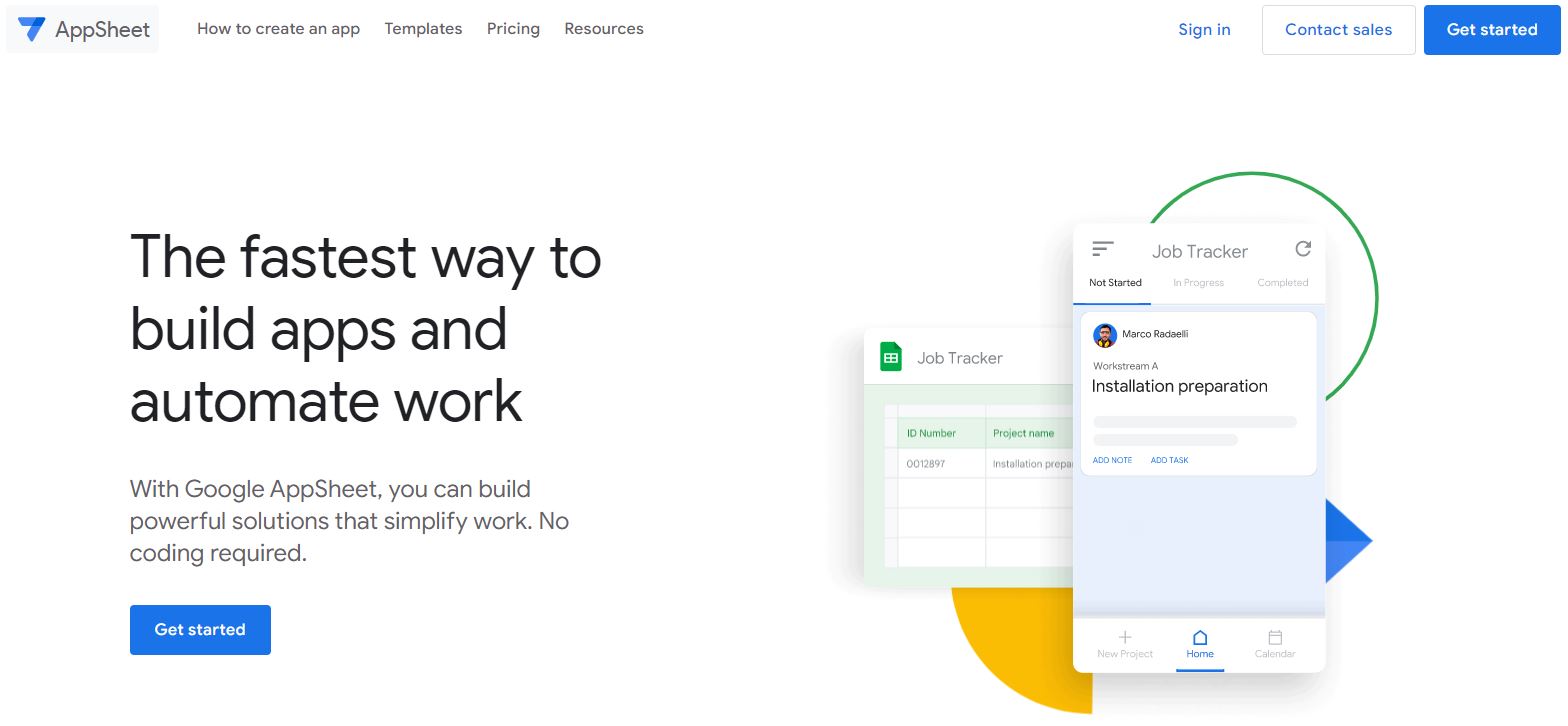 Another no-code app builder is AppSheet, which allows you to design and develop a whole app in a few days without writing any code. Applications built using AppSheet may take pictures, record locations, scan barcodes, produce reports, send emails, use logic, and do a lot more.
AppSheet makes it simple for you to create your application with an easy how-to manual and videos that you can follow along with. The production of multi-platform apps in real-time, the collecting of rich data, machine learning, process automation, and access via online and mobile platforms are all important characteristics.
You may deploy the app across devices, collect photographs, track locations, scan barcodes, send emails, provide notifications, create reports, and much more.
5. Ninox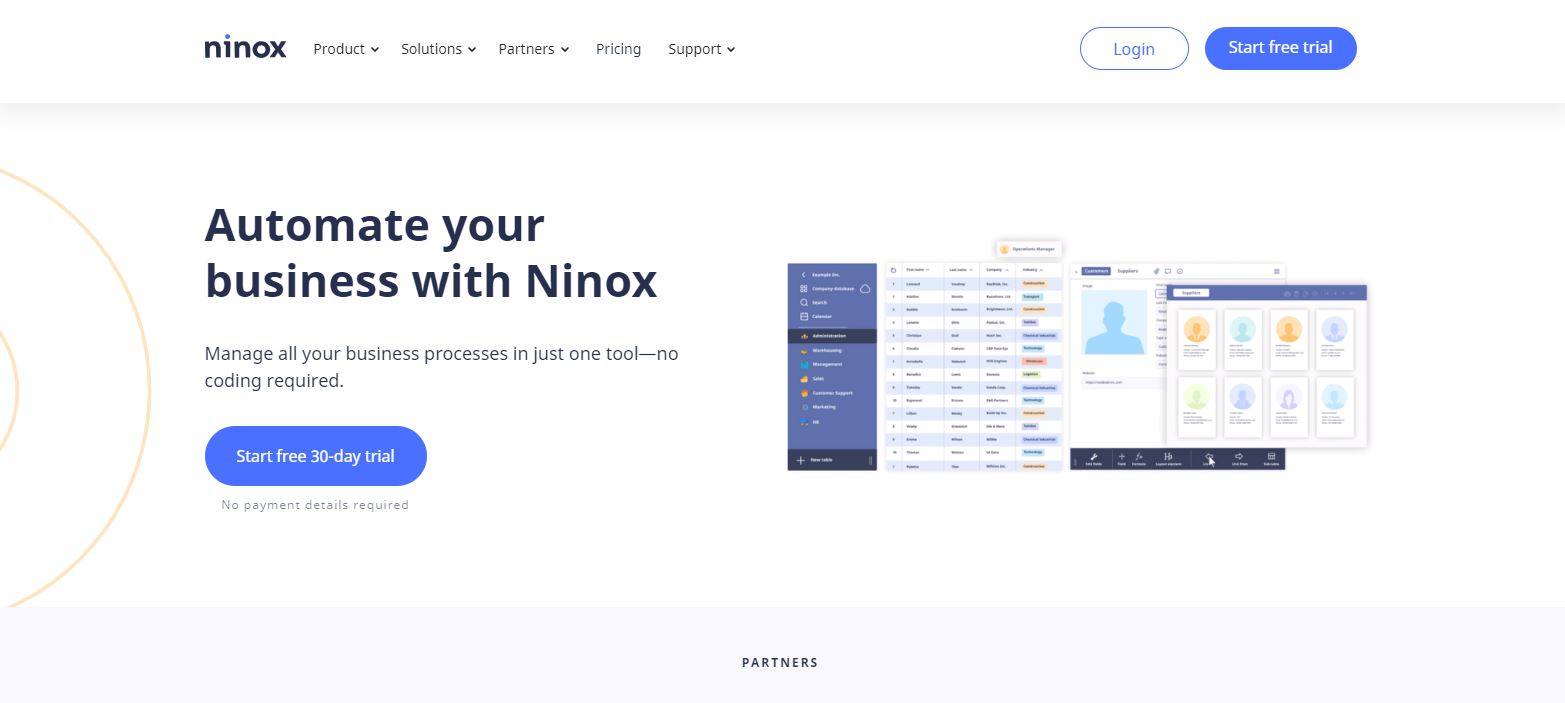 Ninox is an app-building platform created with drag-and-drop spreadsheets, forms, charts, and reports that is intended to enhance corporate operations. Any business may create an app to better serve its clients, serving sectors as diverse as IT, real estate, med-tech, and construction.
Numerous templates for contacts, meetings, events, invoicing, accounting, and timesheets, accessibility in the cloud, Mac, iPad, iPhone, and Android are among the key features. There is also no requirement for internet connectivity. For businesses situated in the EU that wish to productize their activities, Ninox is an excellent option.
Conclusion
Finally, no code does not equate to simplicity. No-code app development still calls for imagination and perseverance.
However, anyone may design and construct their software without writing a line of code, whether they're refining a process or creating an app from the start. It's a very amazing piece of technology.
The tools we listed above are some of the best options available online, and we encourage you to try them out. Our pick as a most comprehensive tool is Frontly, with great features and ease of use.